Recognised as one of London's most iconic landmarks, Burlington Arcade provides a bespoke retail experience within its 202-year-old building. Opened in 1819, Burlington Arcade aimed to gratify the public through 'the sales of jewellery and fancy articles of fashionable demand.'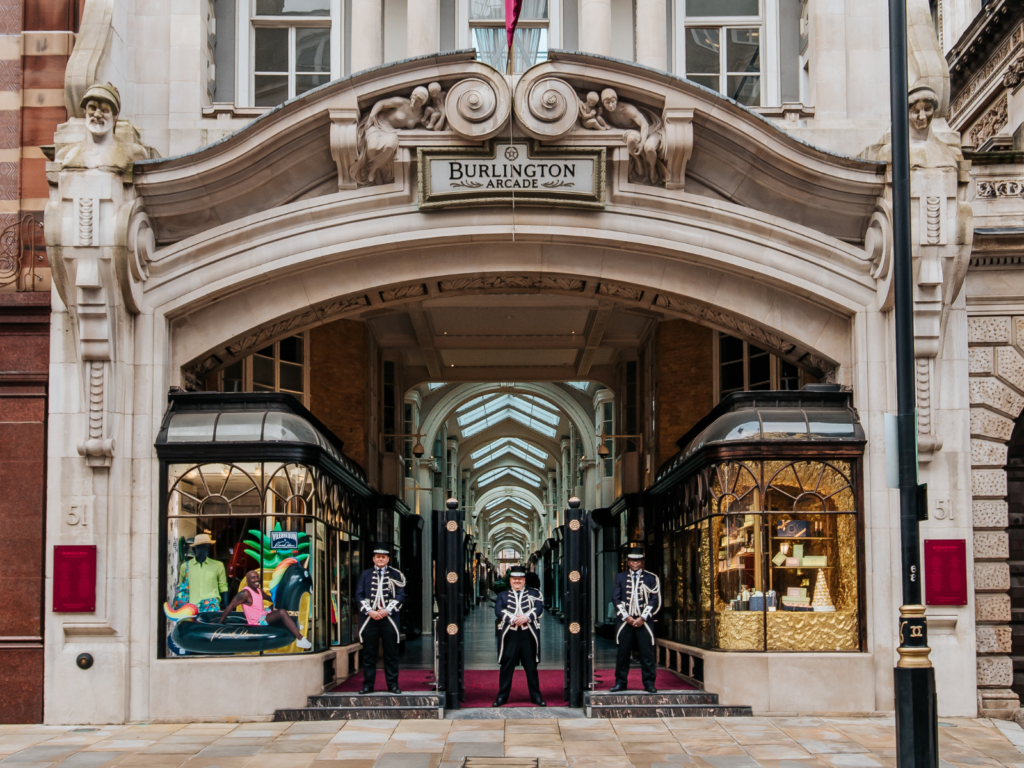 Located in the heart of Mayfair, the unique historical monument is home to a portfolio of luxury brands that specialise in exclusive and rare items. This sets it apart from the London retail landscape and is affectionately referred to as the 'Jewel in Mayfair'.
From Manolo Blahnik to Amrapali Jewels, our online editor has curated some of her favourite brands from the flagship to illustrate just how inclusive Burlington Arcade is.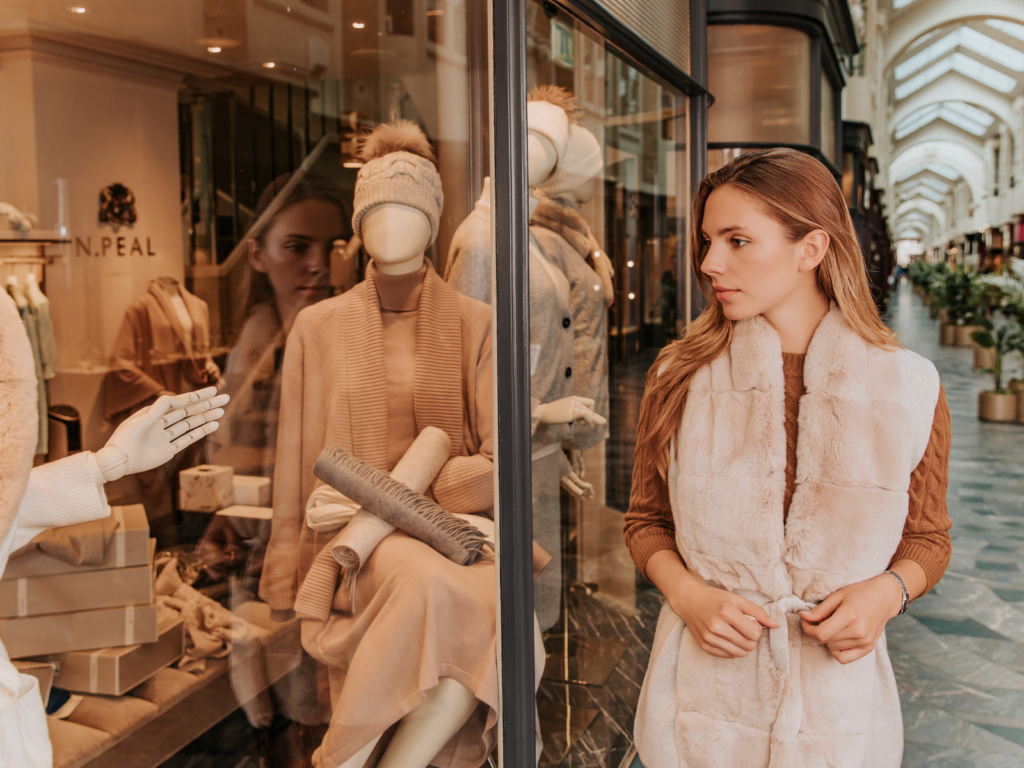 Nothing exudes an "I have arrived" presence quite like cashmere. One of the longest-standing boutiques of Burlington Arcade, N.Peal was born in 1936 as a haberdashery store. By the 1950s, Nat Peal was considered Britain's 'King of Cashmere', with customers including Sophia Loren, Marilyn Monroe and Princess Grace of Monaco.
In addition to many high profile customers, N.Peal is also an official James Bond partner and their sweaters have been worn by the secret agent in the films Skyfall, Spectre and No Time To Die. These featured styles are available in the Burlington Arcade store where you can learn more about the collaborative process of creating pieces for 007.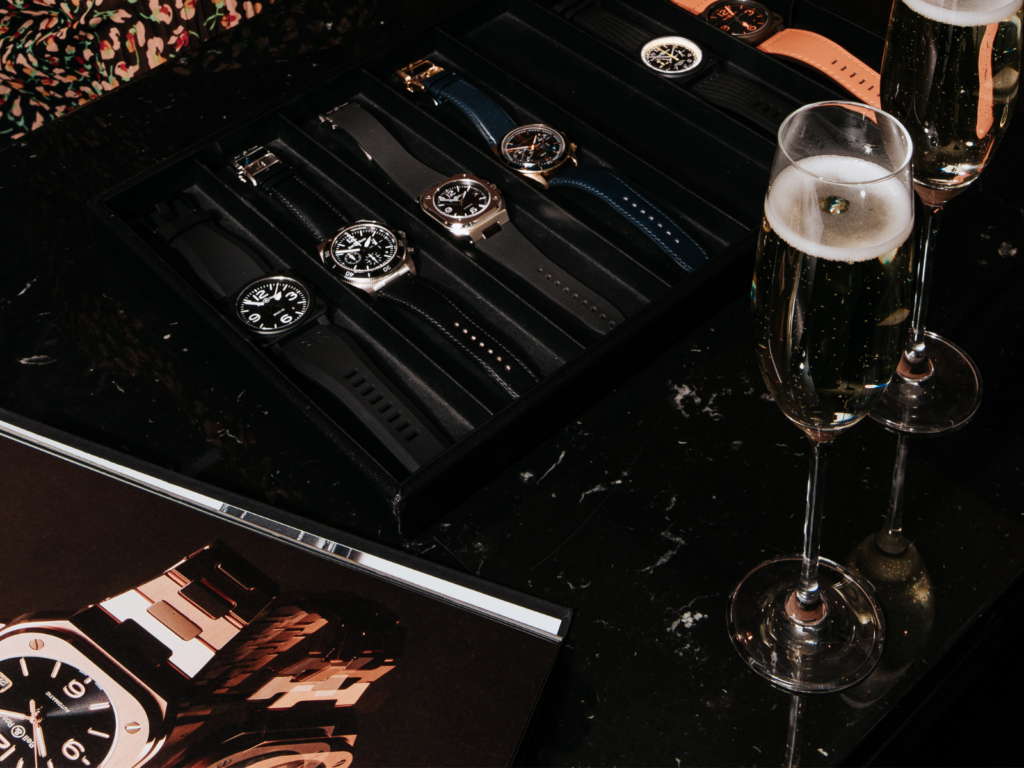 Find your ideal wrist companion among Bell & Ross' collection of high-performance timepieces. The Swiss watchmaker draws inspiration from the history of aviation and military specifications that accompany it to ensure you only adorn the best.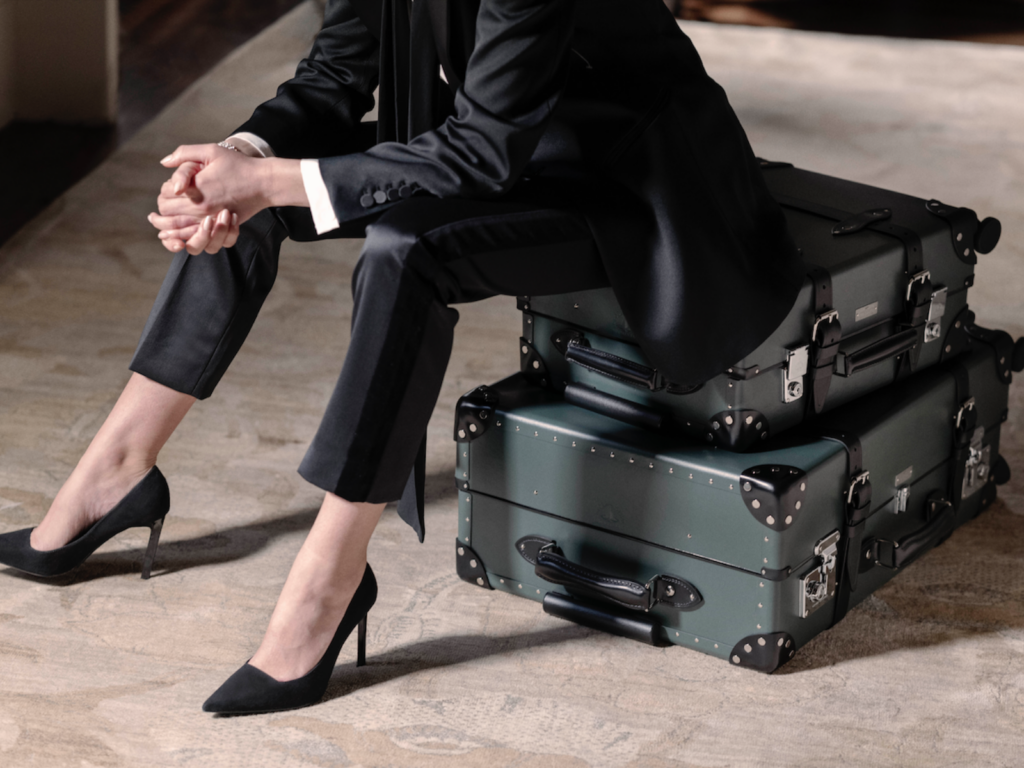 Join the ranks of actor, Daniel Craig and supermodel, Kate Moss, with your very own tailor-made luggage from Globe-Trotter. They go the extra mile when producing their handcrafted luggage and leather collections, and this is evident in the seamless details.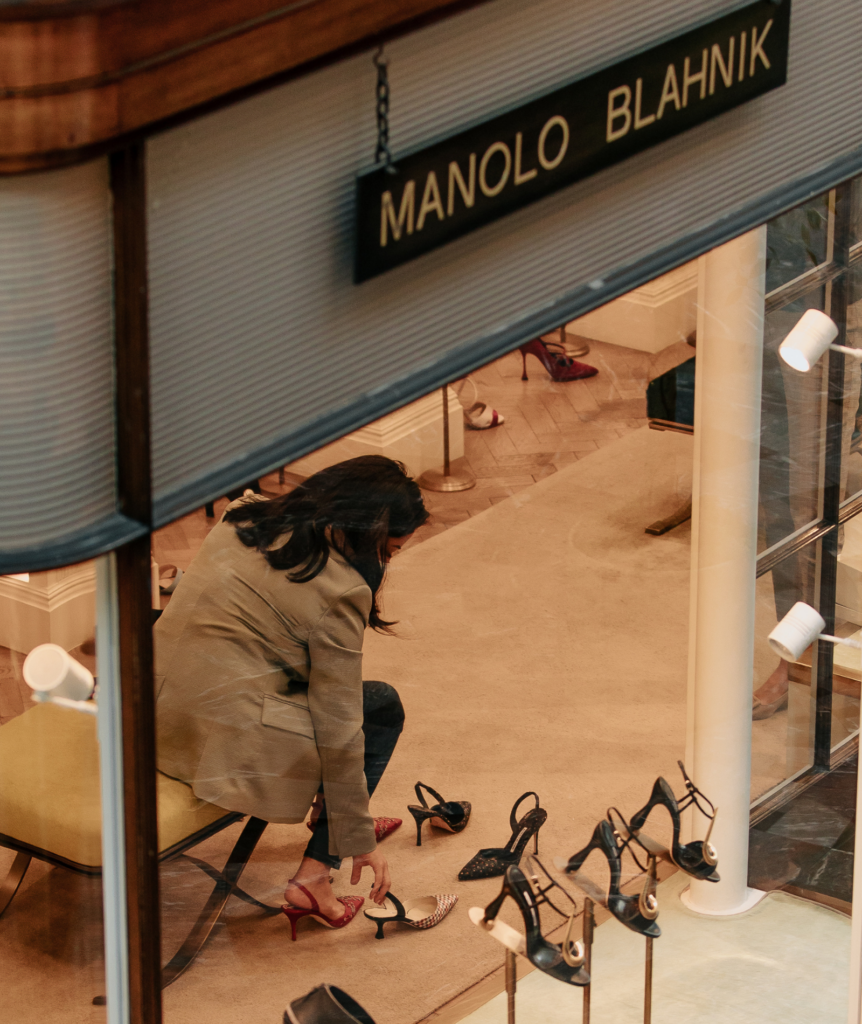 There's a reason why this brand has been synonymous with luxury footwear for decades. Manolo Blahnik is iconic in its own right; you can find this shoe brand featured on international high-end fashion magazines as well as a staple on some of your favourite tastemakers. Embody your commitment to craftsmanship with a pair of Manolo Blahnik. Burlington Arcade is also home to the only Manolo Blahnik Men's boutique in the world.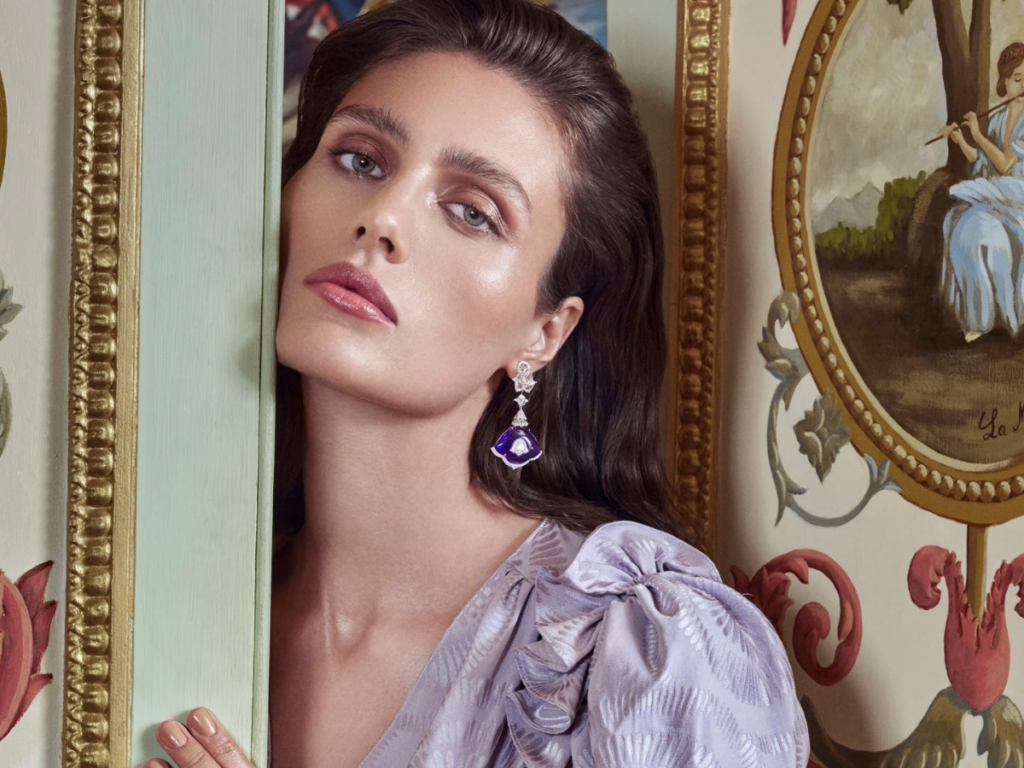 Amrapali breathes new life into centuries-old Indian jewellery-making traditions. One could easily believe that these Indian artisanal designs are pieces of art. Amrapali has an extensive heritage of creating bespoke pieces based around unique coloured gems – an increasingly popular customer demand.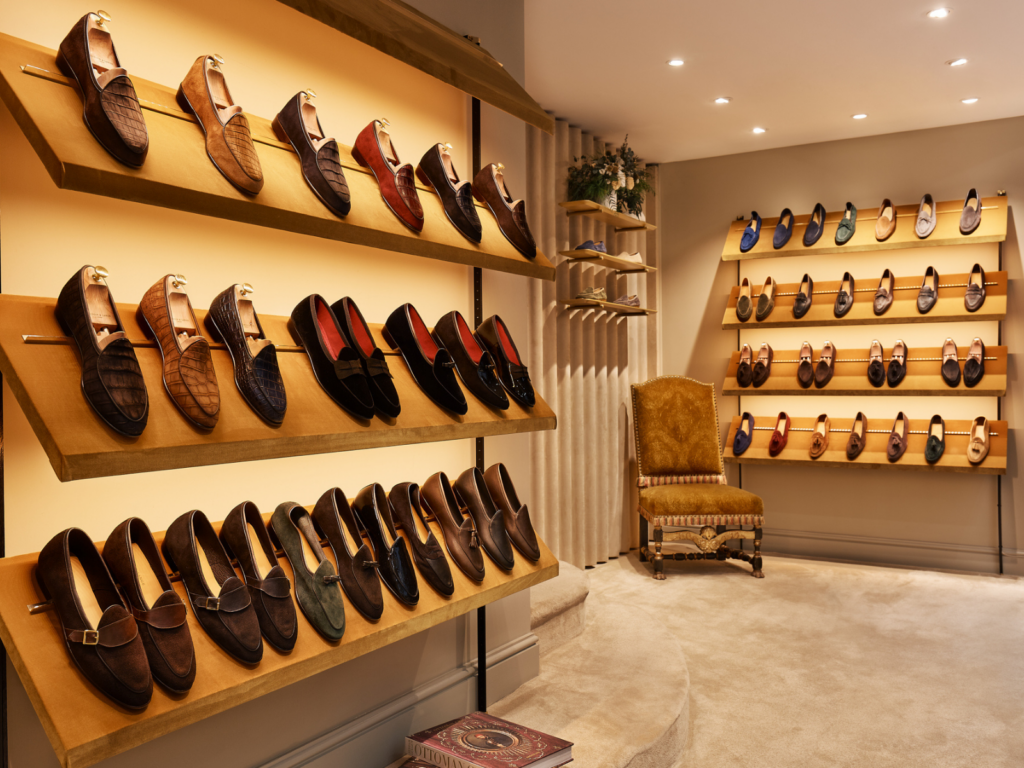 With a style that originates in a Parisian aesthetic, Baudoin & Lange, while operating out of London, maintains a European sensibility. Blending time-honoured tradition of English shoemaking with the nonchalant spirit of the French; Baudoin & Lange footwear withstand the demands of modern life, while simultaneously promoting effortlessness, versatility and comfort.
Finally, if you need another reason to fall in love with Burlington Arcade, it is one of the few luxury shopping destinations which is beautifully covered and remains one of the longest shopping arcades in Britain.