Safety, elegance and refinement are the true embodiment of what Agresti represents and delivers with each piece designed. We recently sat down with Agresti's Company Partner & Commercial Director to get an insider look into the Italian brand that has joined Lux Afrique Boutique.
1. You are known to work with some of the best materials, how do you ensure you create ethically and environmentally conscious designs? 
At Agresti, we deeply care about the future of the Earth. Our woods are very precious, we regularly make use of ebony, walnut Canaletto and briarwood. Our suppliers assure us that their supplies comply with the strictest regulations that enforce conserving the environment. At the same time, we carry out a study on the use of new woods that we will use for the realization of future products. For example, woods that come from environmentally sustainable forests. Moreover, during the phases of the production cycle, we consistently try to reduce waste to zero.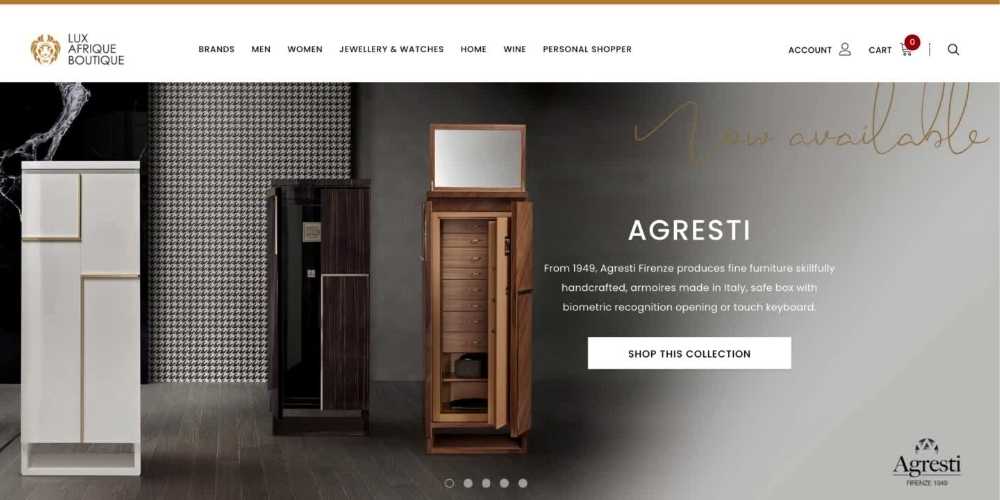 2. Safety, elegance, refinement: these have been your guidelines for over 70 years, how do you ensure your brand remains relevant with your designs?
Agresti's guidelines have allowed the company to establish itself on the market and to distinguish itself from those made in Italy. In order to keep up with the future, our research and development department constantly analyzes the most innovative technologies to be used for safes. In fact, one of our safe cabinets is equipped with a facial recognition system and a biometric sensor for fingerprint recognition. In addition to this, we always try to evolve the design with the fashion and market trends, but also with the requests of the most demanding customers.
3. What challenges in the past have you had with reaching the Africa market?
In the past, it has been difficult to reach the African continent as few distributors and luxury retailers were present there. Now that the entire continent is expanding, there are many more possibilities for development. We are truly grateful to be part of Lux Afrique Boutique, in this way we can share the quality and elegance of our products with customers of the continent.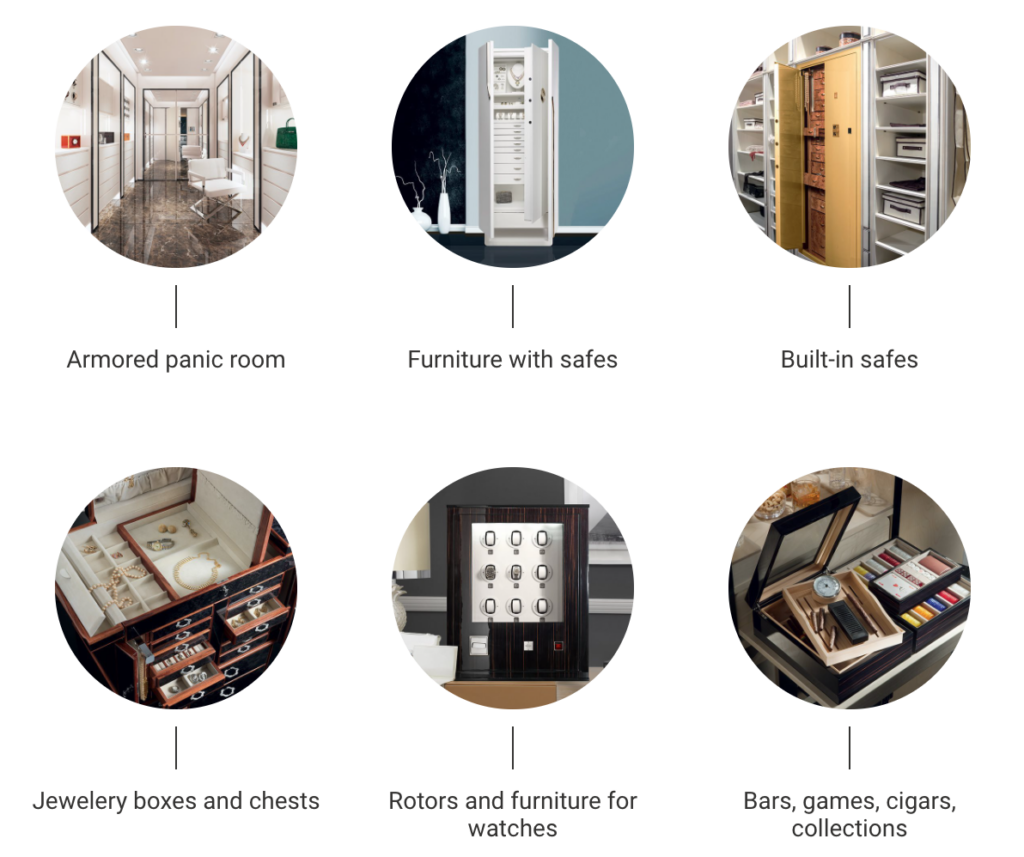 4. The models you offer are absolutely exclusive, do you currently sell or have clients in Africa?
Agresti is an international company. Although our brand is Italian, about 95% of our revenues come from abroad. Africa has been one of our target countries in recent years. We had some private customers and requests in the past, however, we do not deny the difficulty in making our products known in this country. From our point of view, Lux Afrique Boutique will be a great way to expand our customer base.
5. Are you currently working on anything new?
Over the last few months, our designers have been getting creative and we have come up with some concepts that we think will be successful. The first one will be aimed at automotive enthusiasts, while the others will have very eye-catching leather and metal details and combinations. The shapes will also be different. We will definitely be sharing these with you and your readers.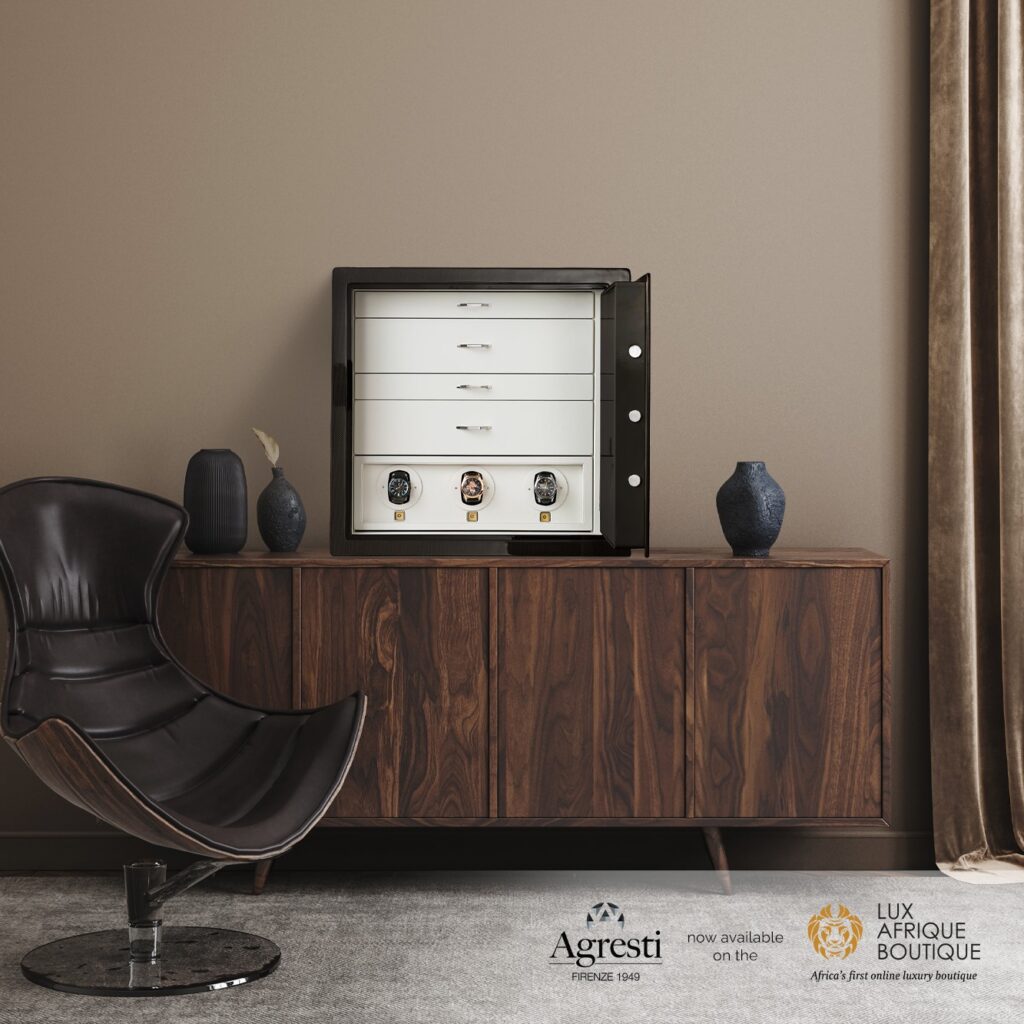 6. What do you think about Lux Afrique Boutique and its offering to all 54 African countries?
Lux Afrique Boutique portal will be a great opportunity for our brand to make our products more known in the 54 countries of Africa. Alexander Amosu came up with this idea which will definitely be a success. We are very excited and confident to start this partnership.