Monaco's most devoted visitors were left in sorrow last year, following the auction of the Hotel de Paris interiors – some 4,000 lots were offered according to www.telegraph.co.uk, it featured everything from bathrobes to the American Bar's piano.The Monte Carlo institution was shut down for a four-year long restoration. The restoration will be a creation of a new courtyard, spa, pool and a rooftop villa with private garden and pool, alongside a remodelling of the existing rooms and suites.
While the remodelling takes place, a limited number of guests are being given the opportunity to stay in a still-accessible part of the hotel as occupants of a "pop-up" suite developed in collaboration with Champagne brand Dom Pérignon.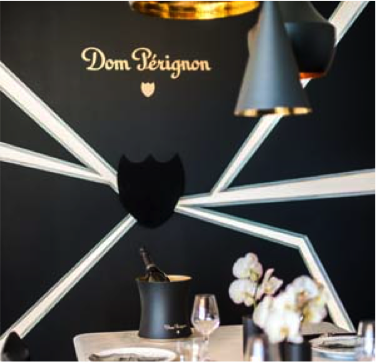 Suite 321 is available to book from March 14 to May 30, 2016, appealing to those champagne connoisseurs. After a welcome cocktail at the hotel's Bar Américain guests can retreat to their rooms to enjoy a bottle of Dom Pérignon Vintage 2006 and a five-course dinner inspired by the menu at the hotel's lauded Le Louis XV-Alain Ducasse restaurant, paired with more champagnes.
After dinner, guests can also explore the hotel's Dom Pérignon wine cellar in private. The Champagne producer will be fitting suite 321-322* out in a striking bronze and black design punctuated with fine materials and rounded off with a magnificent table for savouring the ultimate expression of an exquisite Art de Vivre according to www.telegraph.co.uk.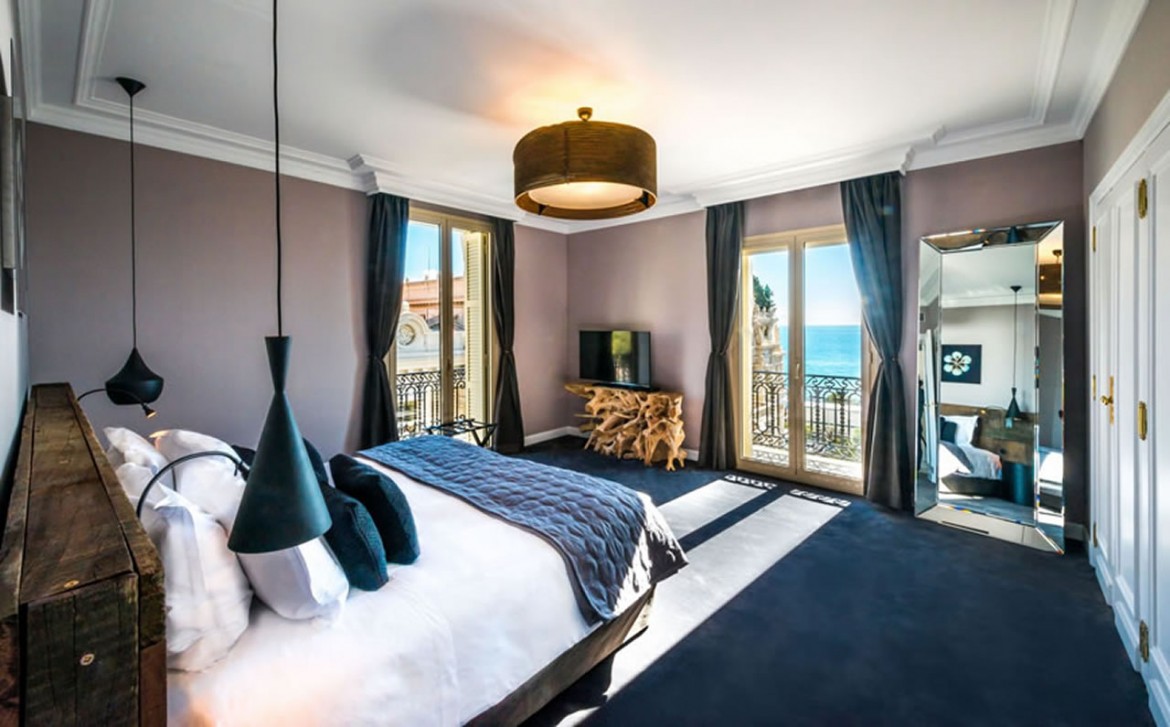 The Décor
The temporary decor is enhanced by the use of luxury materials such as marble, smoked glass and charred wood logs, giving the HMPC321 x Dom Pérignon Suite a refined atmosphere, unique character and an exceptional touch of luxury some of which have a beautiful sea side view.
The dining room is astonished by a magnificent solid marble table that was custom-made just for the suite there are also two small marble coffee tables. The black and coal grey tones naturally stand out on the white walls with white moulding and the glass walls giving it a stunning and remarkable look.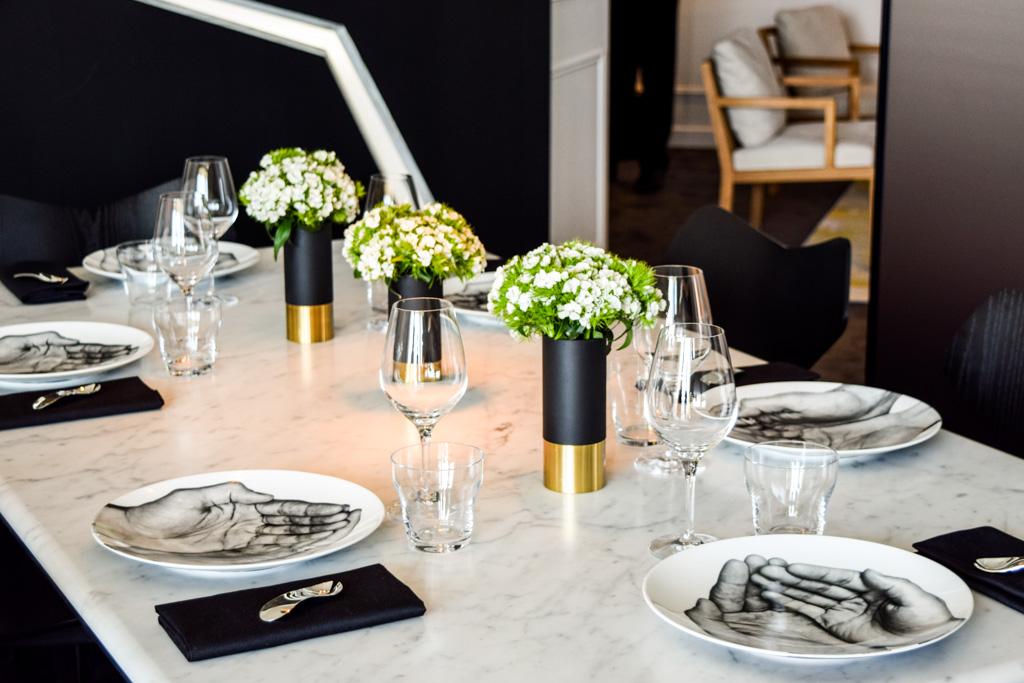 The Culinary Experience
Dom Pérignon P2 1998 Suite for the Hôtel de Paris Monte-Carlo includes an elegant dinner, inspired by Alain Ducasse and his team and prepared by the Hôtel de Paris's Executive Chef Franck Cerutti.
This lavish and sumptuous dinner is designed to compliment the distinctive mineral, saline and spicy character of the Dom Pérignon P2 1998 Prestige Cuvée to perfection.
Errol Flynn celebrated his wedding here in the company of some of Hollywood's A-list stars, and Winston Churchill stayed in one of its signature 210-m2 suites according to www.telegraph.co.uk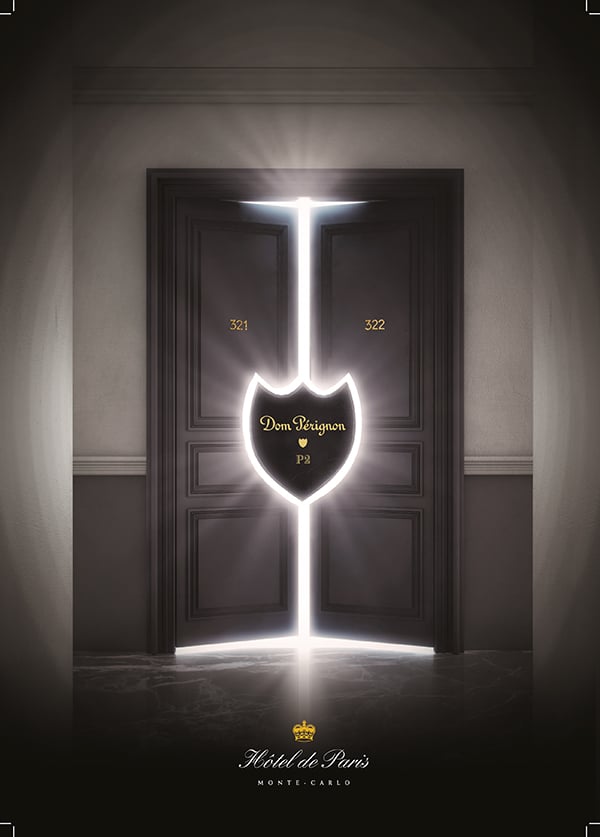 The Mini Bar
The Mini Bar can be found on the right of the living room of the HPMC321 suite; the Dom Pérignon wine cellar is a wonderful surprise and an invitation to prolong this unique adventure beyond the gourmet culinary experience. The wine cellar – filled with rare champagnes – offers connoisseurs exceptional wines that are ordinarily scarce or unavailable.
One can also enjoy a glass of Dom in the infamous Bar Américain at the Hôtel. Travel to and from Monaco in an S-Class Mercedes and enjoy the breathtaking panorama en route as well as soaking up the superstar experience of a VIP welcome in a suite accessible to only a handful of distinguished lucky guests.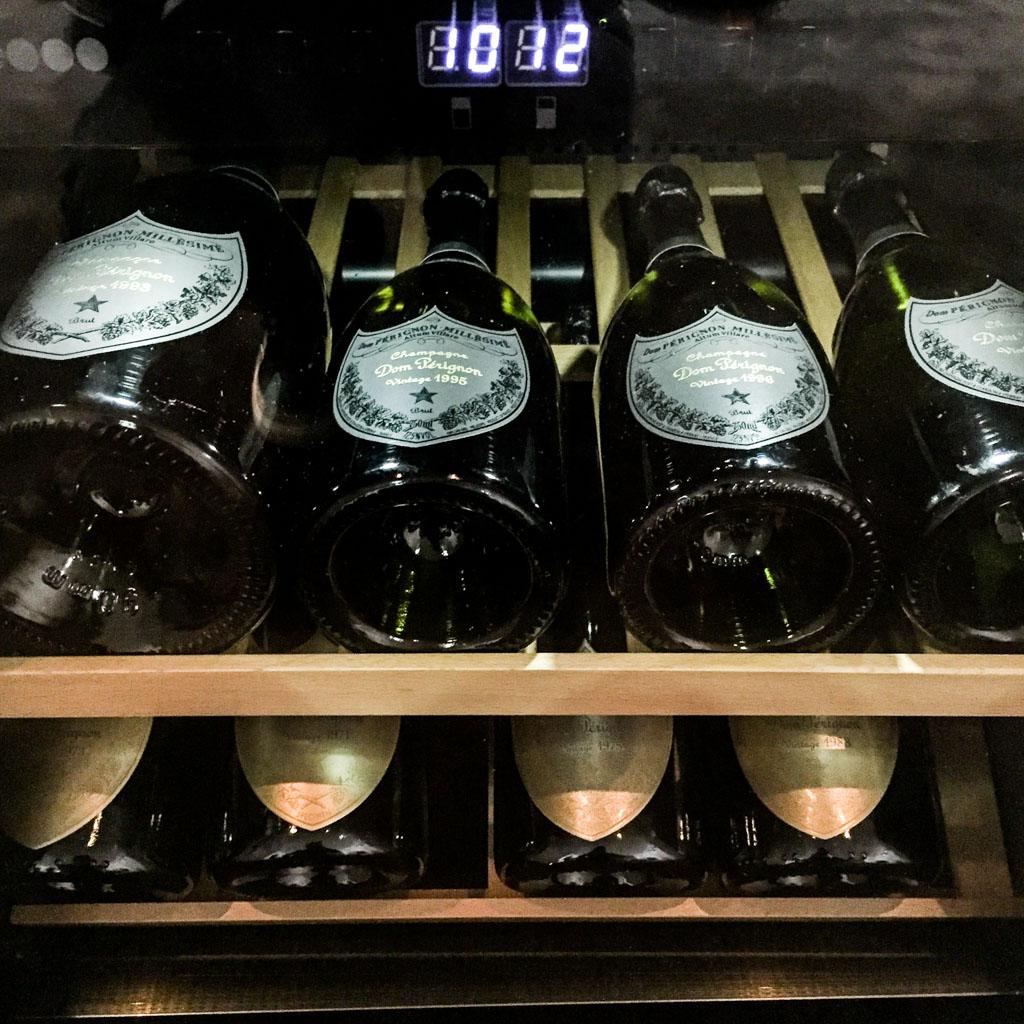 The Champagne
Richard Geoffroy, Chef de Cave at Dom Pérignon, unveiled for the Hotel, Dom Pérignon P2 1998, a vintage that reveals its Second Plenitude after 16 years in the cellar according to www.hoteldeparismontecarlo.com. The perfect setting for the 1998 vintage is offered, by the Chef de Caves in the Dom Pérignon P2 Suite.
Geoffroy alone controls how much the wine can develop and take on stature during maturation. Much like an architect, he builds and enhances his creation over the years according to www.hpmc321.com
Cellar Sanctuary
One of the best-kept secrets is the biggest hotel wine cellar in the world is the Hôtel de Paris Monte-Carlo Wine Cellar. One can also enjoy complimentary tours of this legendary Wine Cellar. This Cellar was omitted from the original hotel blueprints and was specially commissioned by Marie Blanc, wife of the hotel's founder and one of Monaco's most notable individuals. It was then reopened by Sir Winston Churchill after the war according to according to www.hpmc321.com
This suite by Dom Pérignon is the absolute definition of class and finesse and also exudes a beautiful expression of luxury in hospitality.