Jack's Camp, located in Botswana's ancient and barren Makgadikgadi Pans, offers an unrivalled holiday experience. It is physically distanced from city noise and any preconceived expectations of an average safari.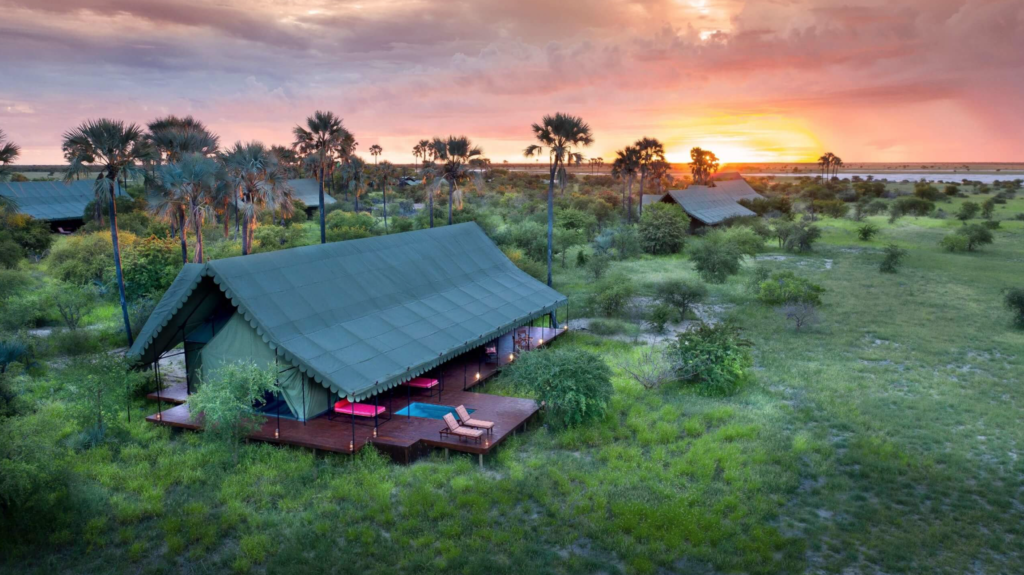 It's so different from everyday life that it feels like you've gone back in time. The romance unfolds in a series of superbly crafted and draped tents, lined with seven kilometres of patterned material, fringed by palms, and overlooking the pans; it is an eclectic voyage back in time to another era of travel (which, at certain times of year are scattered with flocks of flamingos).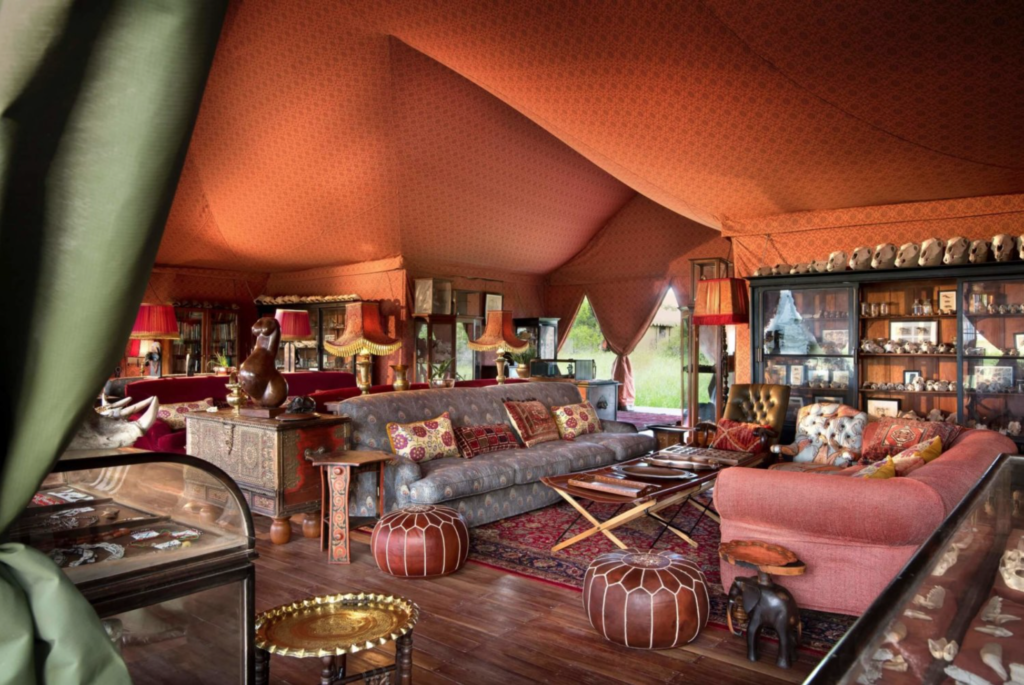 The contents of the tents include priceless artefacts such as old tools and jewellery, as well as rare animal bones that are cherished family treasures (which form an official registered museum).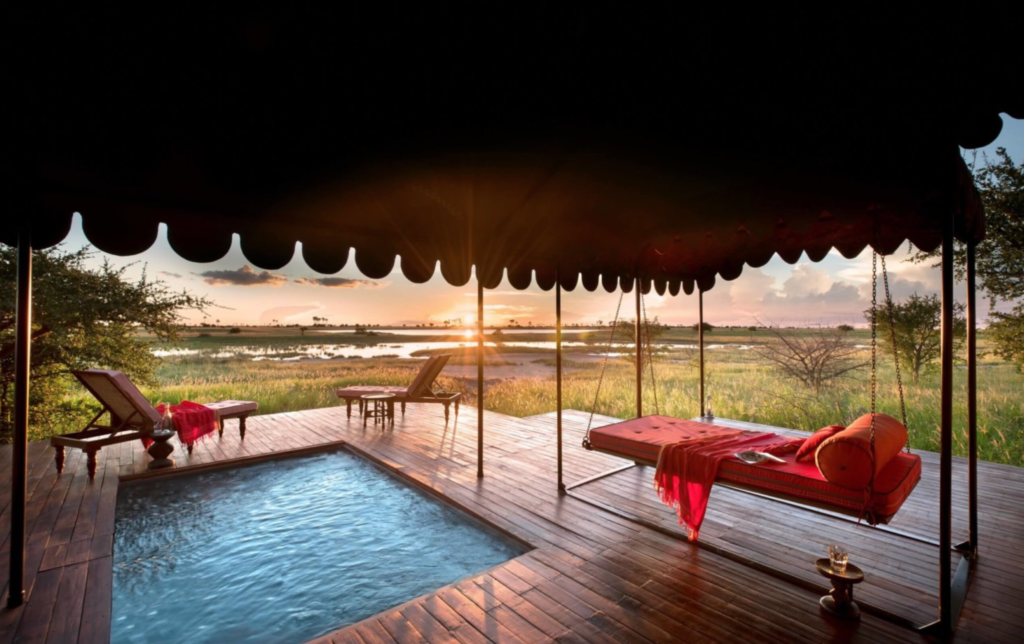 Each guest tent has its own living area, bedroom, and bathroom, as well as a private terrace with hanging daybeds and a private plunge pool. Tents for high tea, dining, the bar, the pool, and the museum have all been created, contributing to the expansion of the common areas.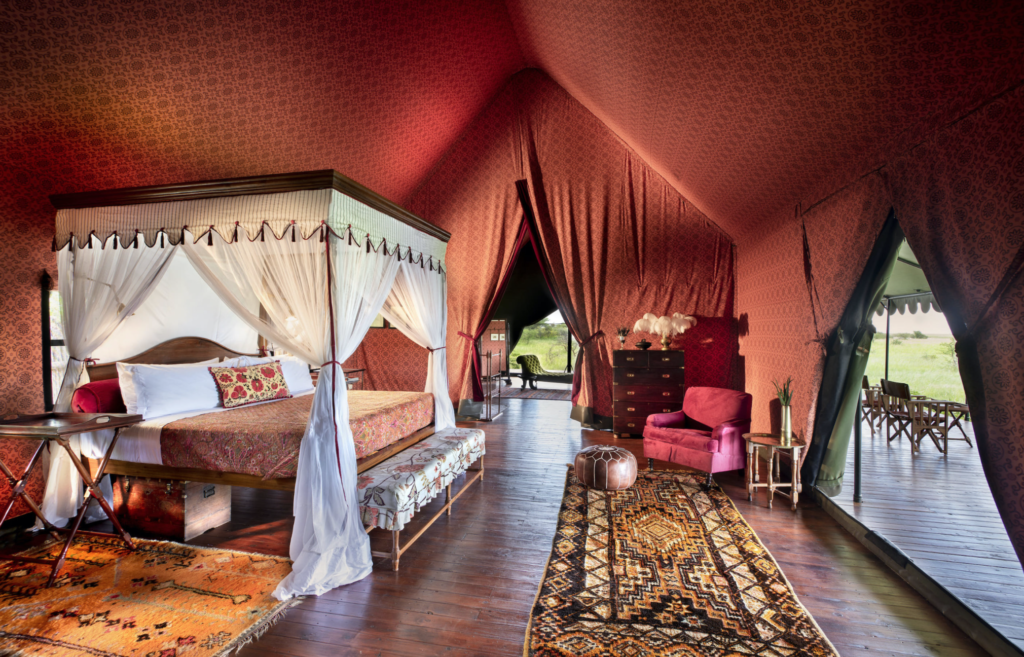 Despite the exceptional quality of the furniture, modern conveniences are lacking. The absence of contemporary comforts such as WiFi and televisions adds to the area's charm. Jack's Camp is founded on the idea that direct experience is the greatest way to learn.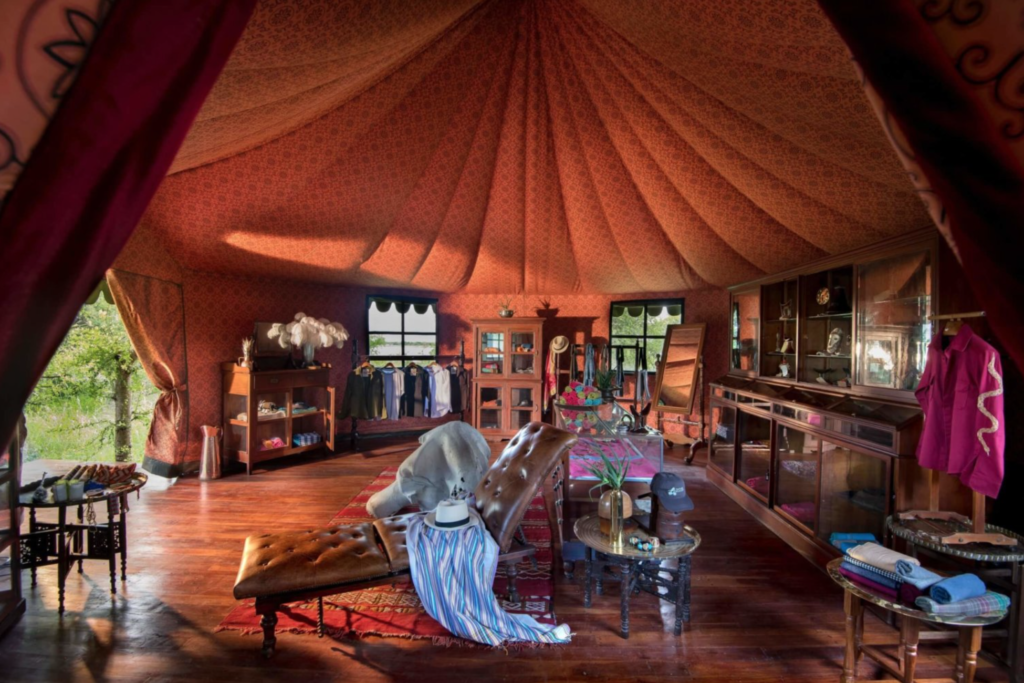 Walking with bushmen, quad biking through vast plains, and meeting meerkats are all ways to experience the Kalahari's distinctive and frequently hidden secrets. Back at camp, you can sip sundowners as the sun sets behind the palm trees, walk the pathways lit by paraffin lights, and dine with new and old friends around a massive banquet table, all while knowing that this is an event you'll never forget.