So, the world is slowly getting back to normal and delayed wedding plans are coming to fruition once again. If you have been excited to have your dream destination wedding in Africa, then you've come to the right place. Tanzania, well-known for its beautiful beaches, wildlife and African ambience, is perfect for the dream African beach wedding. These are our top Tanzanian wedding venues for your luxury beach wedding. 
Zuri Zanzibar
If you're looking for that turquoise ocean water and romantic scenes for your wedding, Zuri Zanzibar is the wedding venue for you. They offer wedding packages all inclusive and customizable to match that vision you've been dreaming of. Whether you want a small and intimate wedding; or a bold, large gathering, Zuri Zanzibar can make that happen. With an array of different locations on sight and tailored wedding packages, all you need to bring is "the one" and your rings. 
The Resident
Feeling you need a little lush to your wedding vision? The Resident hotel in Zanzibar is tucked away in 32 hectares of tropical gardens and crystal clear waters of the Indian Ocean. The natural beauty of this venue means there isn't much need for fancy decor and draping. Instead, you can raise a toast to your friends and family under the awe of the African sunset. With their on-site wedding planners, you can have peace of mind that all your wedding visions are being catered for. The ultimate Tanzanian wedding venue.
Karafuu Beach Resort & Spa
Imagine this, your friends and family dancing cheerfully to African cultural music, under a backdrop of starry skies and both you and your partner wrapped in tropical flowers. And, of course, the crashing of waves in the background. The Karafuu Beach Resort and Spa in Pingwe offers exactly that. Their mystical, magical location brings a sense of authenticity to the traditions of Tanzania. They also catered for special dinners for your more cultural beach wedding, personalised for your special day.
Baraza Beach Resort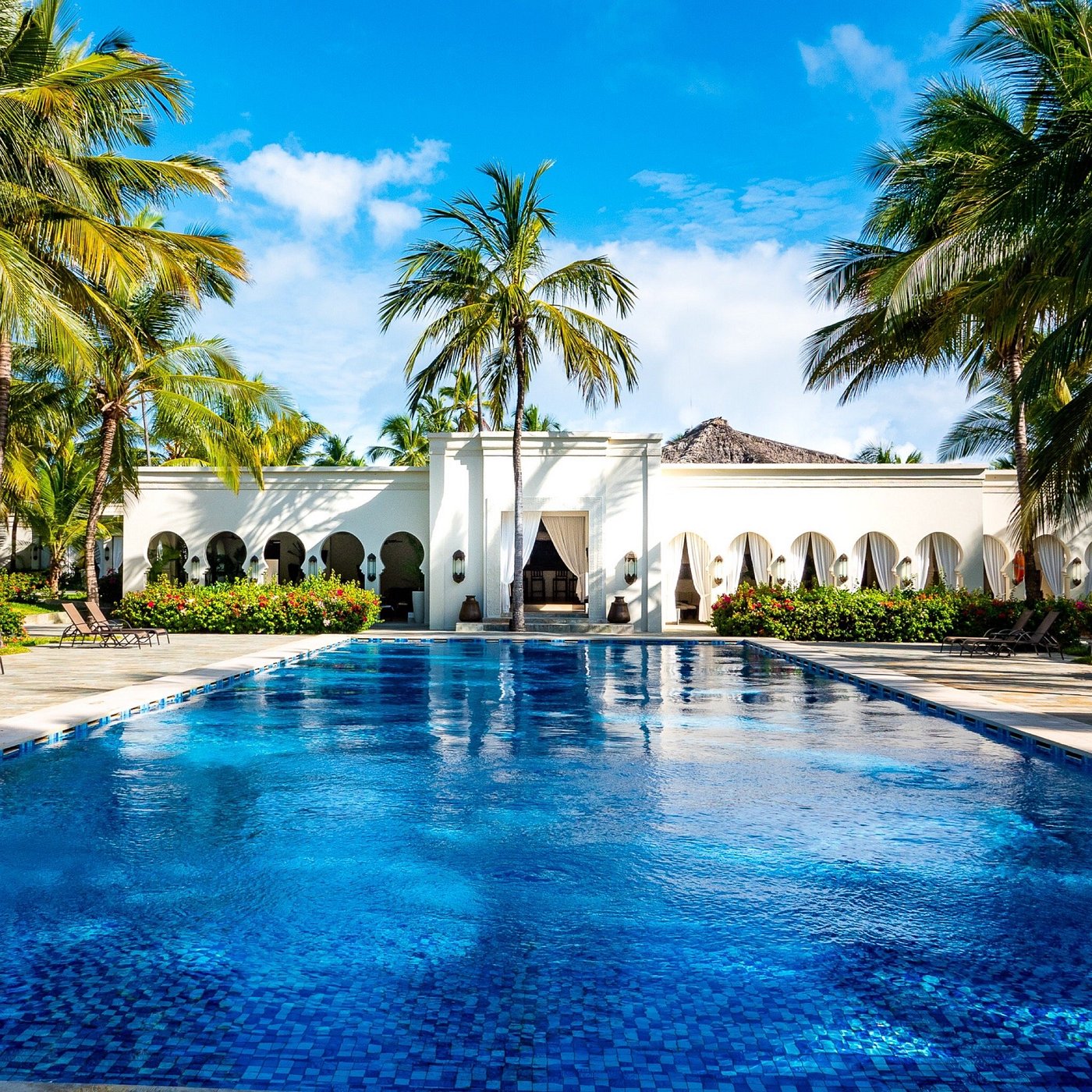 White sandy beaches, palm tree shoreline, sparkling ocean water. The dream, right? The Baraza Beach Resort in Bwejuu is located on pristine Paje beach, named top 30 island beaches in the world. The beach is not the only impressive thing. Their resort is defined as elegant and fit for a king's wedding. They offer a customisable wedding package for a symbolic private ceremony and sandy toes. Not to mention their handmade traditional wedding bowers. I mean, how can you not let your imagination run wild.
Sea Cliff Beach Resort and Spa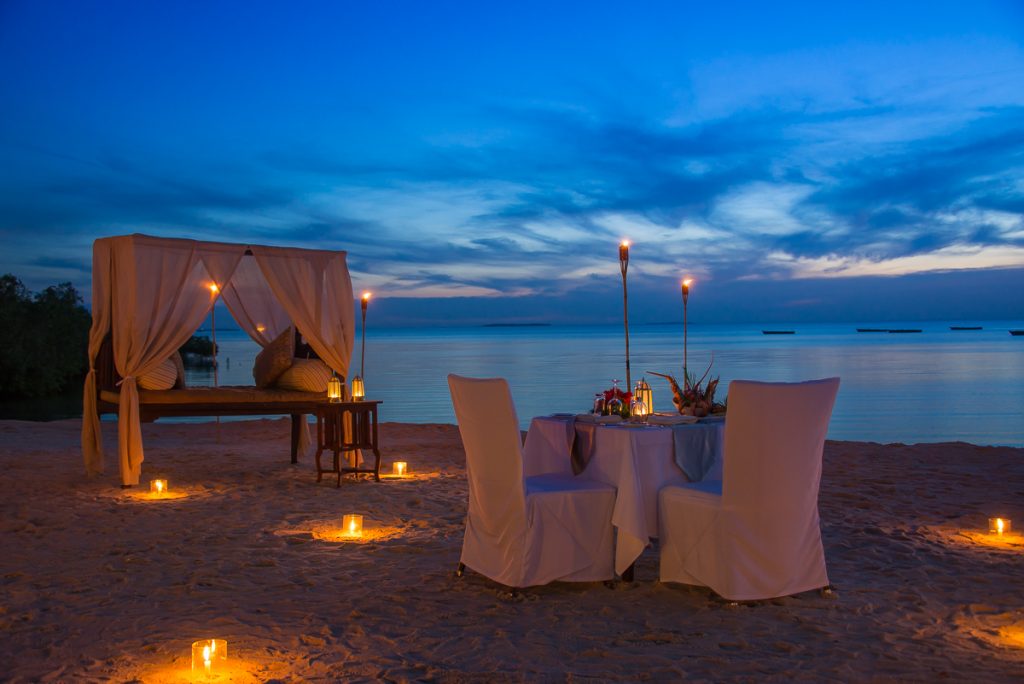 For our last and definitely not least luxury wedding beach venue, the Sea Cliff Resort & Spa. It is situated on a cliff overlooking the beauty of the crystal blue Indian Ocean. It marks enchanting cream and gold Arabic designs with Makuti roofs that make the interior feel exotic and absolutely luxurious. Topped off with their glamorous infinity pools and East African luscious gardens, you can't help but feel that this venue is paramount for the perfect wedding venue. Offered in their wedding packages are the all-inclusive essentials of the wedding checklist with additional surprises such as couple massages and sunset cruises. Tailored to cover all the elements of the dream wedding you've been waiting so long to enjoy.
Looking for the perfect wedding dress for the perfect dream wedding? Have a look at these 5 African-inspired wedding dresses to match your special day. Tied the knot and ready for the honeymoon? We have some incredible African Honeymoon Safari's that will leave you feeling relaxed and embraced all the romantics of the newlyweds.