With every passing season, fashion houses debut fascinating campaigns and collaborations that reignite their brand narratives through sensory storytelling. Some of these have landed even the most avant-garde houses in hot water, while others have cemented their creative direction and vision in 2022 and beyond.

Bottega Veneta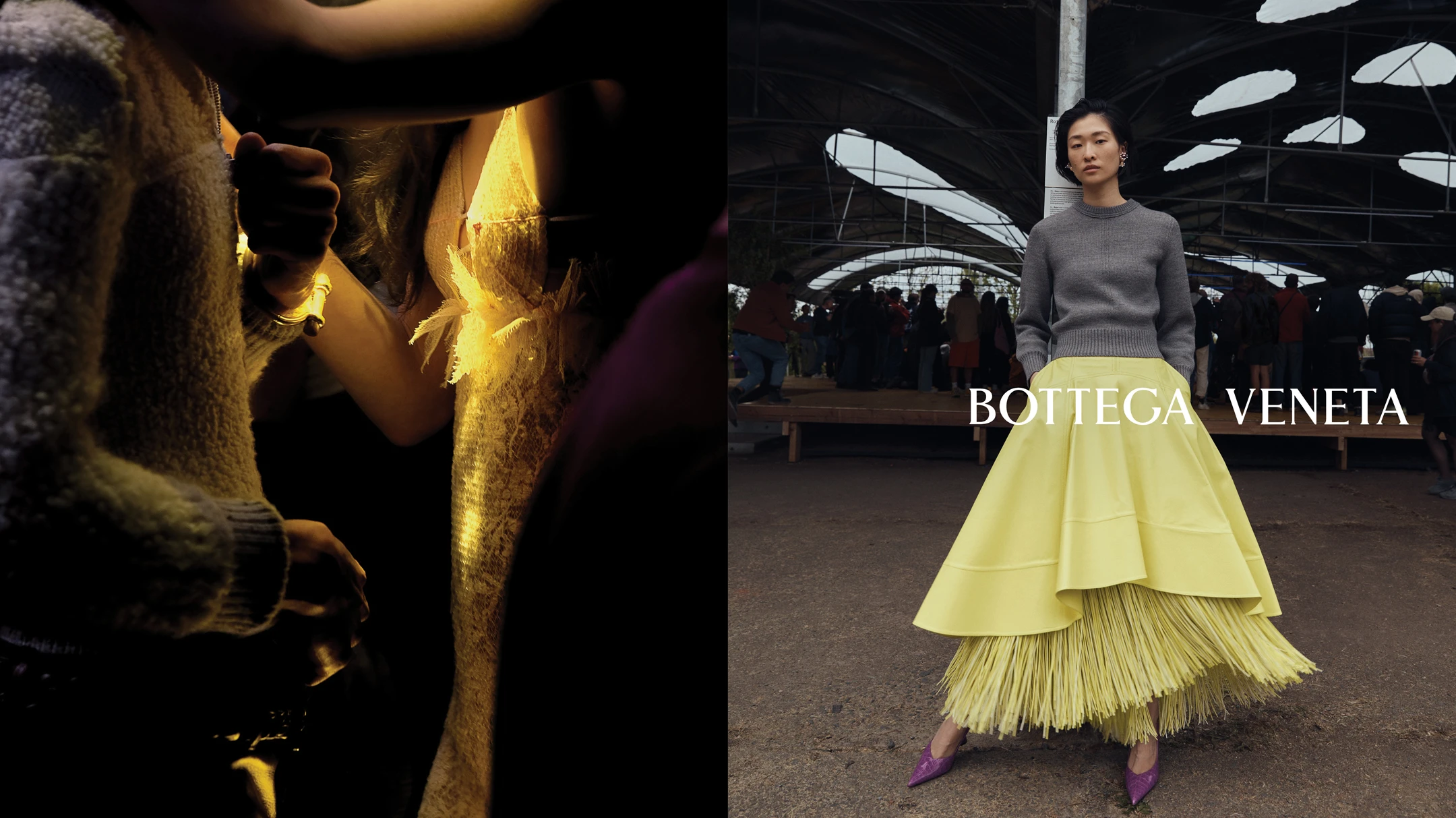 Following Daniel Lee's departure as creative director at the Italian luxury house, industry eyes have been on his successor Matthieu Blazy. His first collection at Bottega Veneta was revealed in February of this year with a keen focus on weaving contemporary class with the brand's signature details.

With the unveiling of Bottega Veneta's Winter 2022 campaign, it was clear that Blazy's vision at the house is one of pragmatic luxury. Shot on film over several weeks in Milan, Belgium and Italy, the campaign enlisted an eclectic collection of models and photographers. As always, the house accentuated the artisanal craft at the forefront of the inaugural collection.

And what a debut it was. Feather-trimmed dresses, striking knitwear, and a three-dimensional leather layer of shirts, tank tops, and pants and of course Bottega Veneta's signature leather web design across an array of bags and thigh-high boots. The campaign was what we expected and so much more.

Gucci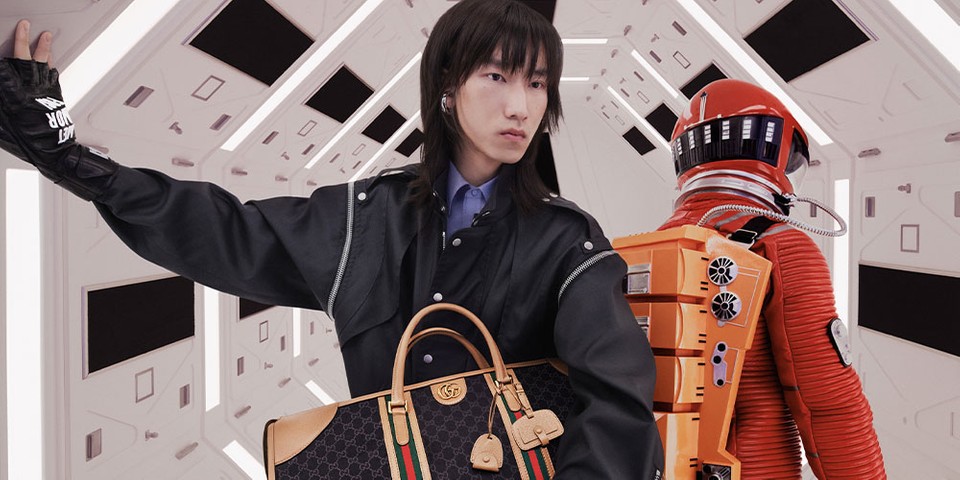 At the back of its Fall 2022 collection Milan debut in February, Gucci finally dropped the accompanying campaign- 'Exquisite'.

The campaign pays homage to renowned filmmaker, Stanley Kubrick. Taking viewers through a cinematic journey, the campaign replicates Kubrick's most notable movie scenes in titles such as The Shining (1980) and Eyes Wide Shut (1999). Featured in the one-minute film is Gucci's runway looks for men and women, from Adidas suited sets to evening gowns and athleisure dresses.

Of the cinematographic piece, then Gucci Creative Director, Alessandro Michele says, "… I've always imagined my collections as films able to covey a cinematography of the present: a score of stories… that can sacralise the human and metamorphic ability."

The film also highlights the house's coveted accessories from the collection.

Chanel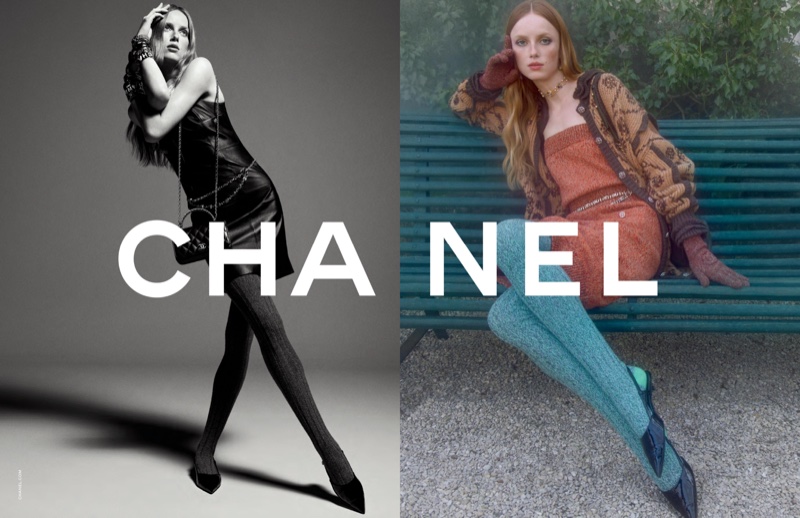 Chanel tapped Rianne van Rompaey as the sole star of its Fall/Winter 2022 campaign. The campaign was shot by photography pair, Inez and Vindooh. As if in another time, the trio produced a Chanel-esque confident daintiness that commands the eye with its soft, arresting finish.

Rompaey, striking as ever, wore a signature tweed that Creative Director, Virginie Viard, created for the season. Also featured in the campaign are knit stockings, pointed flats, a pink belted coat and a leather mini dress which is accessorised with a quilted handbag (similar here) and stacked bracelets.

The red-haired model has appeared in numerous campaigns and advertisements over the years, including the brands eyewear.

Tom Ford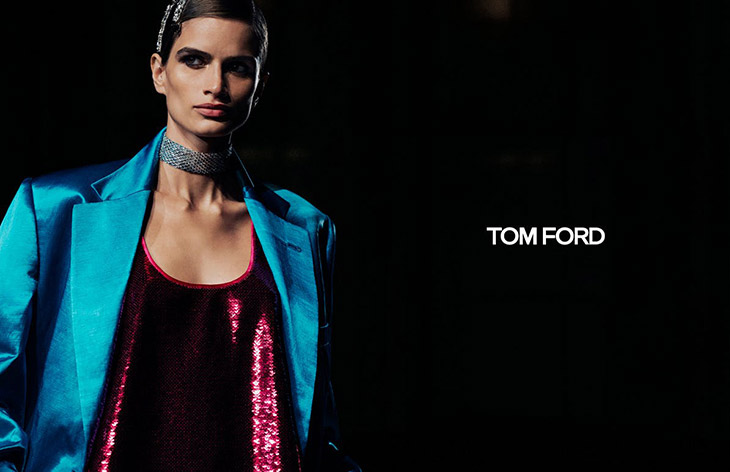 After several notable designers were absent from the Fall/Winter 2022 New York Fashion Week line-up due to factory delays caused by the global COVID-19 pandemic, Tom Ford teased an ambiguous Spring/Summer release on social media.

The house came back with a monochromatic campaign rooted in teal, raspberry, violet and royal blue. Most of the looks were paired with their signature sunglasses, in line with the colour message of the women's collection. The Tom Ford woman accessorised her look with gold chains and layered pearl strands.

The men's look added a colour dimension with a layer of dark olive, a rich brown and burgundy. Most of the looks only broke the tonal theme slightly but confidently with a pop of colour from a turtleneck or perfectly indiscreet socks.

Oscar de la Renta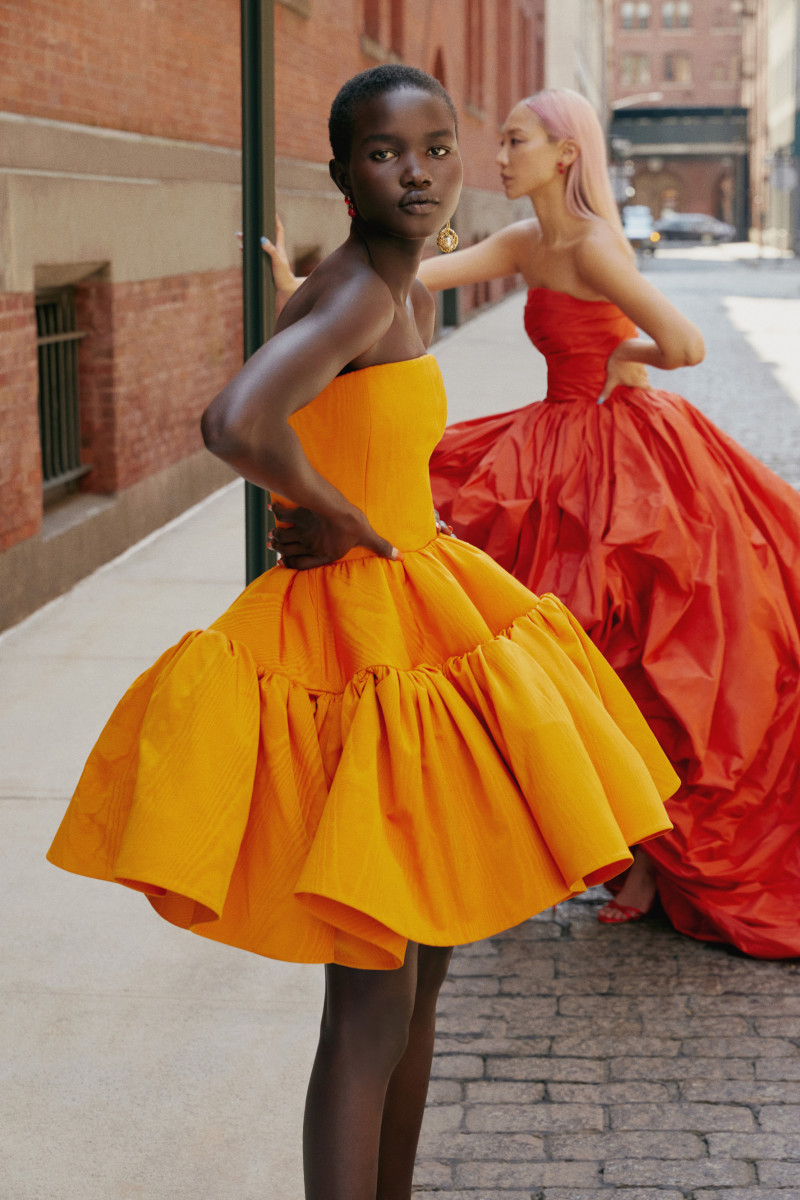 Opting for a digital release rather than the New York Fashion Week reboot, Laura Kim and Fernando Garcia debuted the Spring 2022 ready-to-wear collection with a video.

Five models including Akon Changkou and South African native, Candace Swanepoel, fabulously ran around the city doing what designer-draped city girls do- hail cabs, hop on the subway and go to the park for an impromptu fashion show. A push-and-pull between the dramatic evening dresses and demureness of the accessories, the campaign is both a juxtaposition and perfect alignment.

And in the city, they again found themselves with the Fall 2022 read-to-wear campaign. The house is definitely reiterating its appeal to and designs for every woman. Centred on the everyday fabulous girl wanting to have fun, the models strut down New York City to the tune of Britney Spears' 'Give me More'. The house has seemingly moved away from fur and is using tulle and shredded georgette to create the volume that it is known for.


Shop all your favourite old and new high fashion campaigns at Lux Afrique Boutique.