You've just celebrated your dream wedding. And you've finally tied the knot and ready for some special downtime with your "forever" match. Now to choose the perfect honeymoon location. What better way to embrace your newly beloved and begin a happy marriage than with the romantic safari getaway to beautiful African destinations? Well, short answer: there isn't a better way. These are the top African safari honeymoon getaways and packages that you absolutely cannot miss.
Safari Beach in Style from South Africa to Mauritius
An 11-day journey from South Africa to Mauritius. Days 1-3 are an all-inclusive few days spent in the stunning Makayane Safari Lodge in South Africa. Watch as the Big Five take a stroll past your bedroom window whilst you have your morning breakfast and coffee in bed. The lodge is located right in the heart of lush forests and takes some well-deserved pampering in their bush spa.
Once you've enjoyed the wonderment of African wildlife, it's time to fly off to the beautiful island of Mauritius. You'll enjoy an 8-day relaxation in the Oberoi Mauritius Bed & Breakfast, which offers the scenery of the Indian Ocean, white sandy beaches, and a lagoon if you feel ready for some fun water sports.
Botswana and Victoria Falls
Have you ever been to Botswana? If not, it needs to be on your bucket list. Especially if it is for your romantic safari honeymoon getaway. This is a 10-day package starting in the world-famous UNESCO site, the Okavango Delta, victorious for its dramatic African scenery and lush animal habitat. Then, off to enjoy the famous Moremi Lodge for 2 nights based in the heart of the Okavango Delta. 3 nights in Chobe Game Reserve, where you can busk in the African ambience of sunsets and wild birds.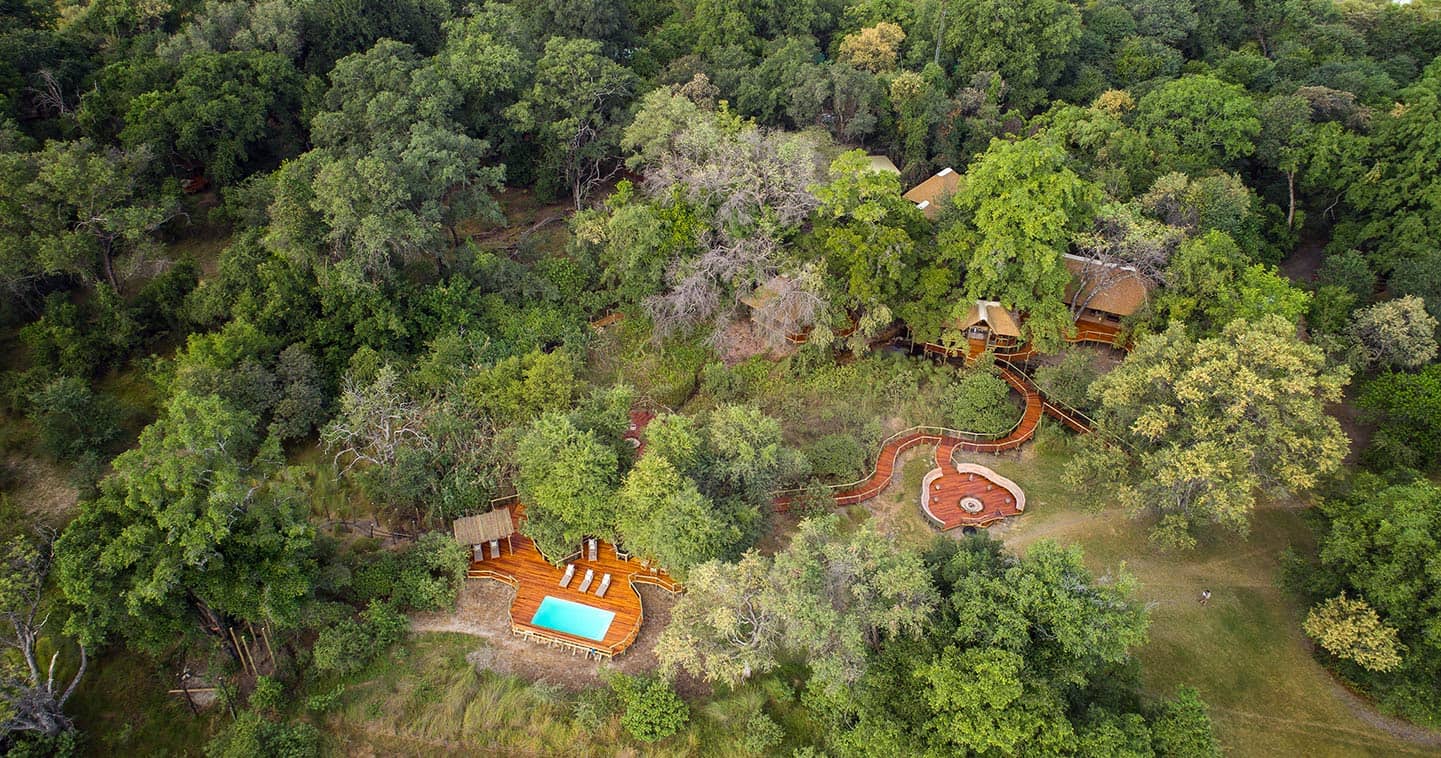 And to end your journey on a high note, in the world-renown location of Victoria Falls. You'll be enjoying the banks of the Zambezi river, animal-watch wildlife by air, options to have fun on 4x4s, and swoon over the majestic Kahari elephants in Chobe National Park. Perfect for those newlyweds with a vest for adventure.
Kenya and Seychelles
This is the perfect 12-day honeymoon safari package that offers all the right safari glamour. You'll be enjoying guided tours through Kenyan wildlife sightings and expansive scenery of the Aberdare Range in west-central Kenya. Appreciate the famous wilderness of Lake Nakuru, where you'll be witness to the phenomena of brightly pink flamingos. Hop over to the ornamental bushes and panoramic grasslands of Masai Mara Game Reserve, where you can sight Africa's wild big cats. Yes, lions and leopards. Then, you'll jet off to relish on the white, sandy beaches of the Praslin island in Seychelles. Voted as the Most Romantic Honeymoon destinations in the world in 2020.
Here you'll enjoy the exotic palm tree shorelines and exotic marine life whilst sipping cocktails under the most magnificent African sunsets.
Haven't planned your dream wedding yet? Why not have a look at our favourite Tanzanian Beach Wedding Venues to make sure you have an African-inspired wedding to match your breathtakingly beautiful African Honeymoon. Don't forget to have a look at the beautiful Giraffe Manor in Nairobi where you can dine with giraffes.