Picturesque views of Table Mountain, the Atlantic Ocean, iconic landmarks and ultra-luxurious homes, hotels and hangout spots has made Cape Town, South Africa one of the most sought-after places to live.
Over the past two decades, 'The Mother City' has become the destination of choice for international investors and high-nett worth earners from the continent, who splurge hundreds of millions on holiday homes and permanent residences within the City's affluent Atlantic Seaboard.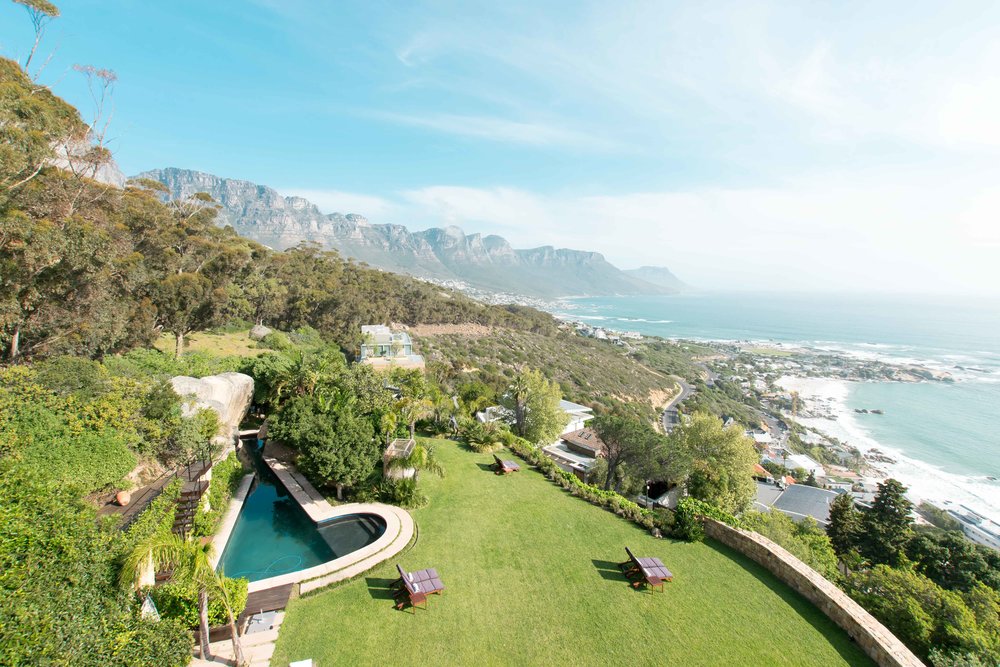 So, it's not surprising that a survey conducted by the UK's Telegraph earlier this month, found Cape Town to be the third greatest city on Earth.
Cape Town clinched the lucrative spot from 50 cities across the world that were selected to be part of the study.
The newspaper said Cape Town's "topography and geography alone make it stand out above others". The city's idyllic beaches, copious hours of sunshine all year round and the majestic Table Mountain helped secure its spot in the top 3.
Barcelona, Spain scooped the coveted title of the "greatest city on Earth" and was praised for its "relaxed pace, months of endless sunshine, unbeatable food and the best cultural and design clout of almost any city in the cold north".
The study placed Sydney, Australia in second place and it was described as a "functional, stress-free" city with low urban density, plenty of green space, a low-emission ranking and dozens of five-star hotels.
Cities were scored based on a variety of factors including the number of galleries and museums it has, Michelin restaurants and five-star hotels, air cleanliness and safety for members of the LGBTQI+ community.
Meanwhile, according to IOL Property, the most expensive home sold in South Africa in 2021 was in Fresnaye, on the Cape Town Altlantic Seaboard for R160 million.
SA's most expensive home ever was also in Cape Town's Bantry Bay and was bought for R290 million in 2016.
In light of this celebratory news, which may also encourage you to plan that overdue vacay…here's a glimpse of Cape Town's top five ultra-luxurious hotels:
Ellerman House
Sweeping views of the Atlantic Ocean coupled with lush, sophisticated finishings make Ellerman House the perfect base from which to discover the sights and sounds of the Mother City. "At Ellerman House we pride ourselves on showcasing the very best of South Africa, from our heartfelt hospitality to our immense art and wine collections to our lush gardens, stylish interiors and incredible views," says CEO
Rooms priced from R15 000 per night. Visit www.ellerman.co.za
The Silo Hotel
Dubbed to be 'Cape Town's most iconic hotel' this premium five-star hotel is a celebration of art, style, architecture and design. It offers panoramic views of the V&A Waterfront and Table Mountain.  The hotel is situated in the historic silo complex which is also home to the prestigious Zeitz Museum of Contemporary Art.  The hotel's décor is a marriage of timeless glamour and contemporary luxury.
Rooms priced from R14 500 per night. Visit www.theroyalportfolio.com for more information.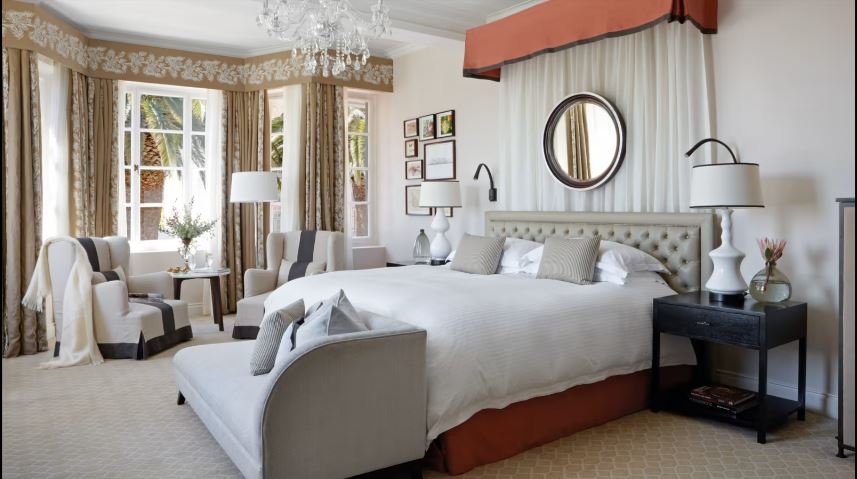 Belmond Mount Nelson Hotel
Perfectly perched at the foot of Table Mountain this gem is steeped in history. The hotel was painted pink for peace 1918 and has been frequented by the likes of the late Nelson Mandela, Winston Churchill and John Lennon. The iconic hotel boasts a Victorian feel perfectly coupled with quirky modern accents – think four-poster beds, Venetian mirrors and cosy fireplaces.
Rooms priced from R11 030 per night. Visit www.belmond.com

One & Only Cape Town
If you're looking for sophisticated luxury in the heart of the city, then the One & Only is the option for you. Perfectly perched just a stone's throw away from the V&A Waterfront with towering views of Table Mountain, this five-star establishment is a traveller's dream.
Rooms priced from R6650 per night. Visit www.oneandonlyresorts.com for more information.

The Twelve Apostles Hotel and Spa
Perfectly perched above the Atlantic Ocean and flanked by the majestic Twelve Apostles and Table Mountain, this five-star boutique hotel is nothing short of luxurious. The rooms are sophisticatedly decorated and boast magnificent sea views and sunsets. This is a secluded seaside sanctuary that will leave you feeling rejuvenated!
Rooms priced from R4800 per night. Visit www.12apostleshotel.com  for more information.