The Delaire Graff Estate is an extravagant, luxury boutique hotel and winery located in South Africa's beautiful Western Cape. The Delaire Graff Estate near Stellenbosch excels in everything it offers its guests. The holistic wellness spa is unrivalled with its selection of relaxing treatments. The food served in the enchanting, glamorous gourmet restaurants has to be tasted to be believed.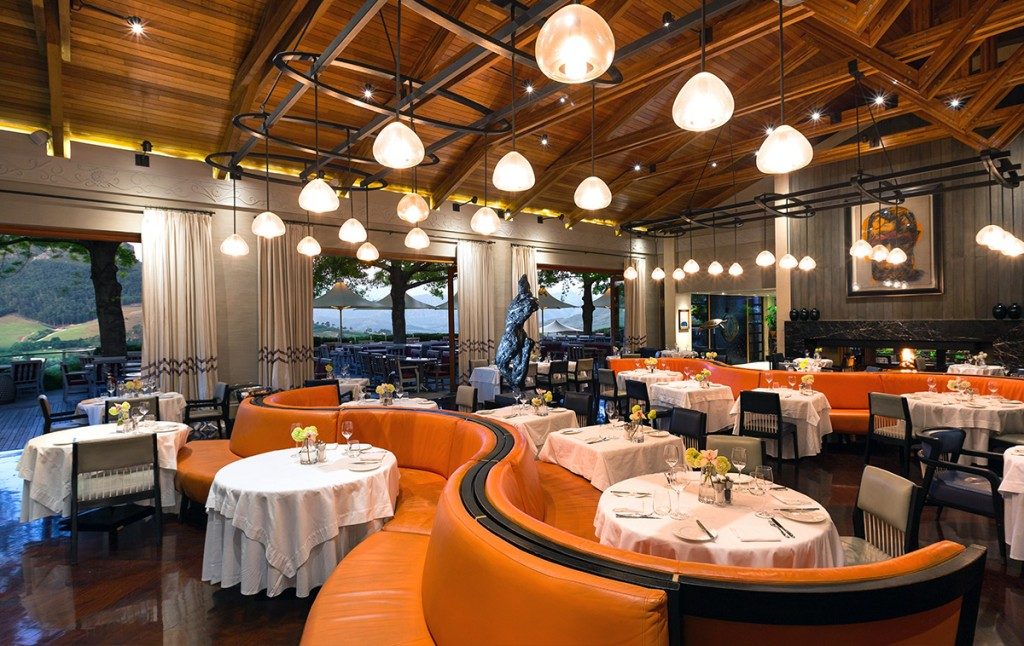 Dining
Guests can enjoy a dining experience like no other in the signature Delaire Graff Restaurant. It comprises of a menu curated by head chef Michael Deg. It includes fresh, seasonal foods from the estate's very own vegetable garden. And what it fails to get from its own garden, the restaurant buys from local farmers, and therefore guarantees its patrons the freshest and most ethically sourced produce imaginable. The menu changes along with the seasons and the availability, which gives the head chef and his team the chance to be creative all-year round.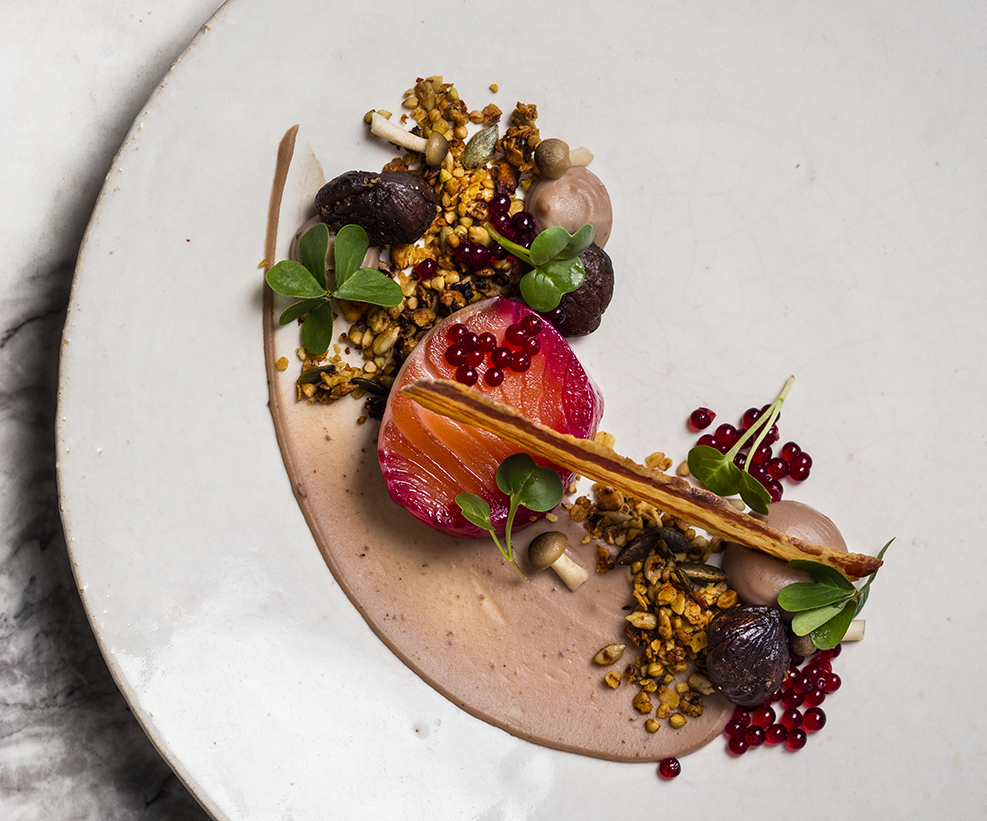 The two most popular dishes are the Bourride risotto with prawns, mussels, bisque, lemon aioli and the beef fillet which comes with sweetbreads, variations of carrot, buckwheat and herbs. The home-baked breads (made with only stoneground flour) are always a talking point among the diners. As is the fine, bespoke olive oil which is made from olives that have been grown and pressed across the valley. You won't find attention detail quite like this an anywhere else!
And akin to the rest of the hotel, the decoration and atmosphere is as luxurious as it is glamorous. David Collins Studio designed the interiors, which include orange leather banquettes and handpicked art. This hotel is all about the fine details. It isn't surprising to learn that the restaurant features artwork from owner Laurence Graff's very own art collection.
(The Delaire Graff Restaurant opens for lunch every day between 12:30 and 14:15. Dinner is served from Wednesday to Saturdays between 18:30 and 21:00.)
Another highlight of staying at The Delaire Graff Estate is that, instead of a bar, guests will find a Wine Lounge. Everyone is entitled to a free tasting of five wines during their stay.
Unwinding
Once you walk through the enchanting water garden, you'll find yourself in the Delaire Graff Spa. Leave your troubles at the door and embark on a spiritual, relaxing journey that will sooth your mind, body and soul. The revitalising treatments offered in the four spa suites really are a once in a lifetime experience, so future spa experiences will pale in comparison.
The spa uses products from Aromatherapy Associates, Swiss Perfection, Dr Barbara Sturm and Knesko. The artisan range of Terres D'Afrique contains products sourced from sustainably harvested ingredients. They were inspired by the botanical healing plants that are popular in African cultures. Guests can enjoy everything from relaxing massages to revolutionary skin treatments such as Diamond Tip Microdermabrasion.  Click here to check out the entire spa menu.
As well as the stunning location, the food and spa experience is second to none. No request is too small or too grand for the staff to accommodate. If you want to stay in a private paradise, unwind in a spa like no other, and dine like royalty, with one exquisite course after another, then the location of your next South African vacation is a no brainer…
Find out more
For more information on the Delaire Graff Estate, please check their website or contact us to book your stay via [email protected].