Despite high inequality, South Africa has long been considered a bastion of wealth in Africa. Luxury brands see it as an established market for high-end goods.
As wealth outside of South Africa grows, fashion houses and other luxury producers are looking to reach this largely untapped market.
But while high-end consumers tend to be more resilient to economic shocks than most, the slowdown in emerging markets is being felt by luxury retailers globally. Analysts predict a corresponding slowdown of expansion into African markets.
"Despite the resilience of millionaires, recent economic issues have definitely been felt luxury brands turn to Africain the luxury sector, particularly apparel and clothing brands," says Andrew Amoils, an analyst at New World Wealth.
Although many stand-alone designer stores have opened in African capitals over the past few years "this trend will probably tail off over the next year due to the downturn," he adds.
It should not come as a surprise that luxury retailers have increased their outlets in Africa. There are now around 16,000 millionaires in Nigeria, 50,000 in South Africa and 6,500 in Angola. Other markets are expected to expand at pace, with Côte D'Ivoire forecasted to see the fastest growth of high net worth individuals.
"There are roughly 160,000 millionaires living across Africa, with combined wealth just short of $700bn, and they are extremely keen to spend it," said Jeremy Nel, managing director of South African-based luxury marketing firm Luxury Brands. These high net worth individuals generally travel extensively and visit luxury shopping hotspots in London and New York, he adds.
NEW MILLIONAIRES
Cultural factors are also helping drive sales of luxury goods. Heavily branded, so-called 'blinged-up goods are big sellers in markets like Nigeria due to the high social status these goods convey.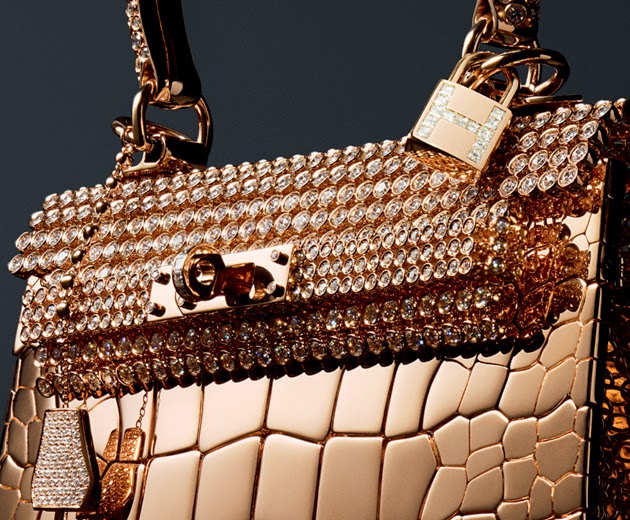 The region's big luxury markets correspond with major commodities exporters who have been hard hit by the downturn in prices. Oil, for instance, is currently hovering around $43 a barrel.
Nigeria and Angola, which both see petroleum making up more than 90 percent of their exports by revenue, are highly sensitive to shocks in commodity prices. The IMF cut its growth forecast for sub-Saharan Africa to 4.25 percent for 2015.
South Africa remains the undisputed regional luxury leader. Johannesburg's Diamond Walk at Sandton City Mall is home to 11 high-end boutiques, including Burberry, Louis Vuitton, Dolce & Gabbana and Jimmy Choo. Italian menswear brand Ermenegildo Zegna became the first high-end fashion house to enter Nigeria's capital city of Lagos in 2013.
An exclusive luxury shopping centre, called the 'Sky Gallery', is under construction in Angola's capital city of Luanda. Prada, Gucci, Armani and Hugo Boss are some of the brands that are expected to open their first Angola stores at this location.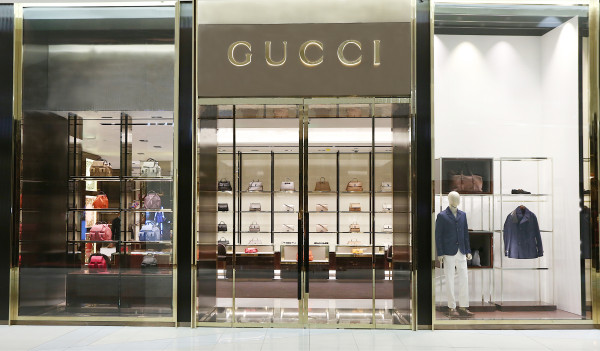 According to a 2014 report from UK-based consultancy New World Wealth, the number of African millionaires has grown by 150 percent between 2000 to 2013, far higher than the 73 percent rate recorded worldwide during the same period.
While there are questions as to how solid the consumer base for upscale goods is in the region, there are also advantages for companies that get into the market early.
"When it comes to luxury you have to consider the long-term potential," says Hana Ben-Shabat, partner at management consulting firm A.T. Kearney Luxury. "Many luxury brands entered China years before the consumer was there, [but] they invested in building the brand, and reaped the benefits later."
UNIQUE CHALLENGES
Operating in Africa brings unique challenges for luxury retailers. According to Ms Ben-Shabat, most capitals in the region still lack readily available 'luxury space' for retailers. "Brands are looking for an exclusive environment to display their goods, and in the absence of that will hesitate or wait for those luxury malls to develop," she says.
Decisions to open outlets in sub-Saharan Africa are primarily governed by the brand's strategy. Labels that take the 'first mover' approach, such as Ermenegildo Zegna, are willing to enter riskier consumer environments for the opportunity to establish their brand. Other luxury houses, including Hermès, take a more cautious approach.
Infrastructure is also a problem. Fflur Roberts, head of luxury goods at Euromonitor International, points to Ethiopia as an example. Though it is one of the most dynamic economies in the world with average annual growth rates of more than 10 percent, only 34 percent of roads are paved.
Still, companies often find creative solutions. "Distributional challenges are being overcome with businesses using micro-distributors and undertaking their own deliveries in order to overcome any 'last-mile' challenges," she says.
Political turmoil also negatively impacts the growth of luxury markets, as can high import taxes on luxury goods, cumbersome export logistics and currency devaluations.
Africa is still a small market for luxury brands, but as wealth increases that narrative continues to change. Still, much more must be done before luxury outlets in the region become ubiquitous.
Source: thisisafricaonline.com