The golden ball of light descends down the horizon as I sit in quiet contemplation about my week, watching the long shadows of the week fling themselves against the cobblestone pavements of Old Southampton. And there, in my armchair, I pop open a cork of champagne as the night began and I experienced the pleasure of Krug Grand Cuvée Édition, and I must say, it was an unforgettable experience.
From the moment the cork popped, the room was filled with the tantalizing aroma of sherry. As I poured the champagne into my flute, I couldn't help but admire the magnificent bubbles that rose to the top, like tiny diamonds shimmering in the light.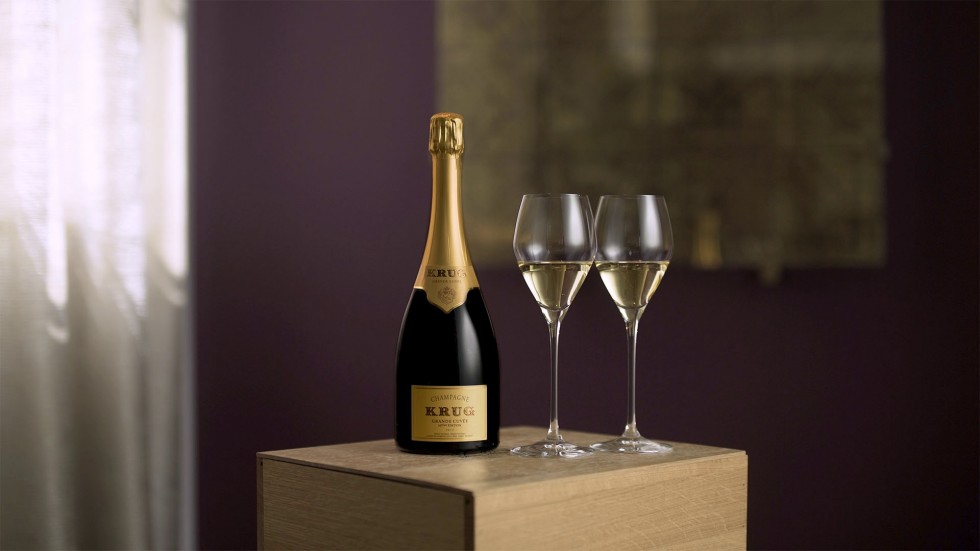 The first sip was a revelation. Like a burst of light in my mouth. The wine had a bright and effervescent quality that danced on my tongue, complementing the rich and complex flavours that followed. The candied ginger was a standout note for me, lending a subtle sweetness to the wine, while the toasted nuts provided a deep and nutty flavour that lingered on my palate. The lemon peel added a bright and zesty kick, and the brioche contributed a subtle, savoury quality that brought everything together.
But what truly impressed me was how well-balanced the wine was. Despite the myriad of flavours, everything worked together in perfect harmony, creating a wine that was not too sweet, not too sour, not too nutty, not too fruity – but just right. It was as if the wine had a personality of its own, charming me with its elegance and sophistication. Whispering sweet seductive French words into my ear as I was whisked away to the rolling hills of rural France.
If you're in the market for a luxurious champagne that's worth every penny, Krug Grand Cuvée is the one to get. It's perfect for any special occasion, whether it be a wedding, anniversary, or even just a quiet night with someone special. I can guarantee that you won't be disappointed with this magnificent wine. Cheers!