Clive Christian creates the world's finest perfumes – timeless classics, made without compromise. Using exquisite ingredients, with intense and complex formulations and the ultimate craftsmanship.
Blending a royal British history with visionary flair to stand outside time. For highly expressive, uniquely personal perfumes of pure perfume pleasure.
Clive Christian only creates perfume of exceptional concentration. The blends carry a complexity unique to the world of perfumery. Anywhere between 120 and 300 different ingredients can be found in every Clive Christian perfume. This complexity creates a unique experience for each customer, creating a scent that evolves on the wearers' skin for true self-expression. Only the finest ingredients are used, whether this is perfectly aged 50-year-old Indian Sandalwood, the most perfect damask rose, the rarest saffron or the latest groundbreaking perfume technology.
With a richly nuanced portfolio blending creative classics such as our Original Collection with bold innovations from our Addictive Arts range Clive Christian is for those who appreciate true, timeless craft and rich, complex perfume.
Original collection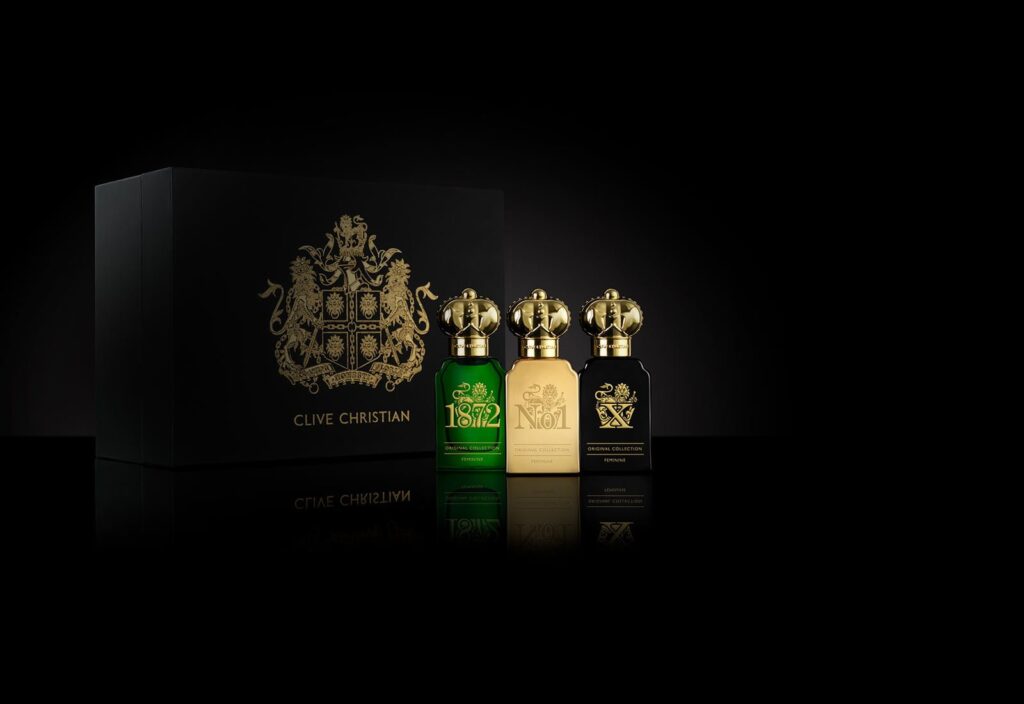 Pioneering perfumes since 1999, now our signature and classic collection unchanged for 20 years. Celebrating the artistry of perfume in its pure form through the use of the most exquisite ingredients.
Private collection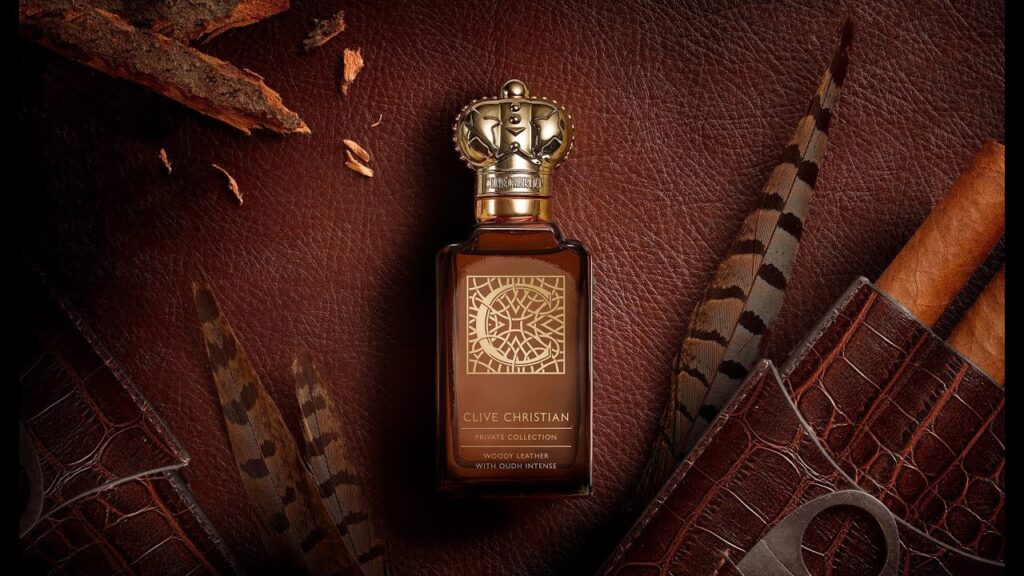 Drawing inspiration from the greatest milestone moments of the Clive Christian world. Creating a private tale for each wearer and exploring our deeply personal relationship with perfume. A private moment, written in time, written in perfume.
Noble collection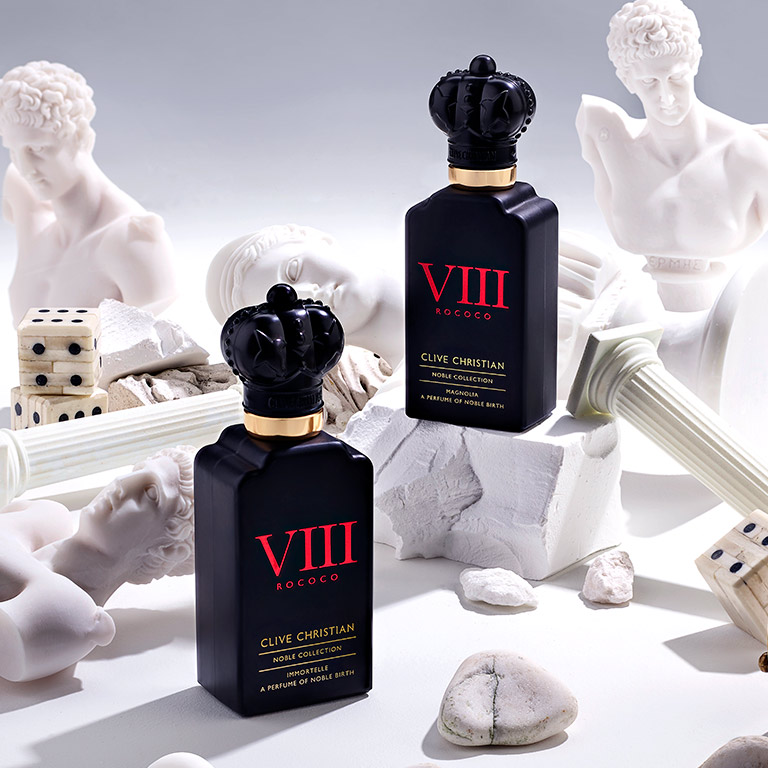 Inspired by key artistic, architectural and horticultural movements from history, these perfumes take the wearer on an adventure of epic proportions with their arching historical sweep through the eras.
Addictive arts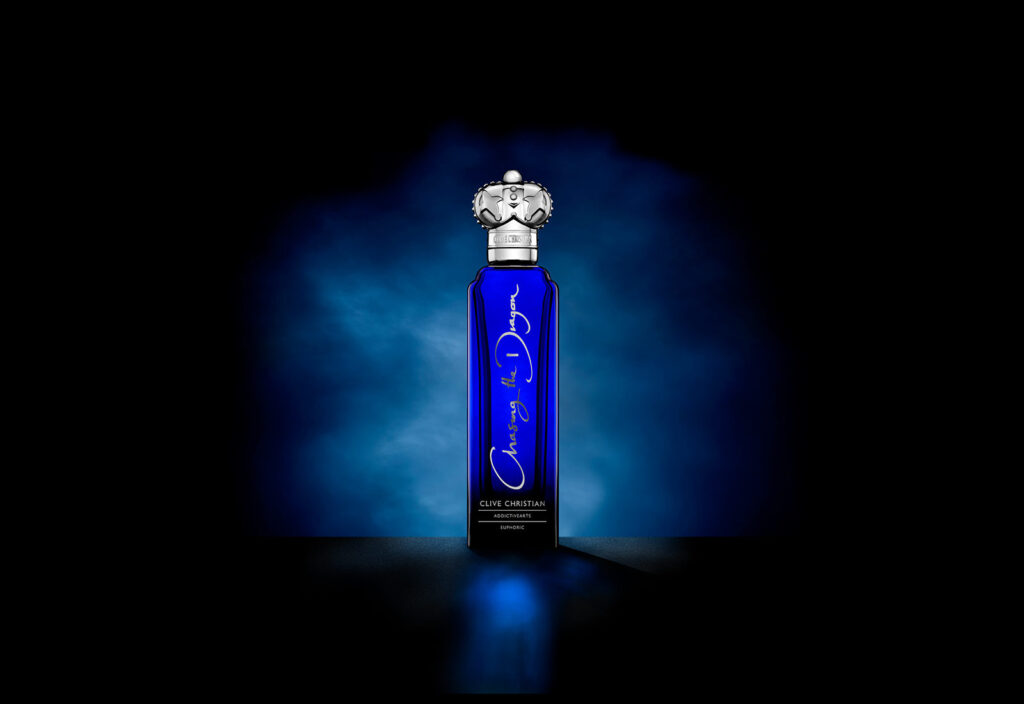 Transporting the wearer to a new and illicit frontier of fragrance. Inspired by narcotic stories penned by the literary greats, the intensity of these perfumes' ingredients are not for the faint-hearted.
Crown collection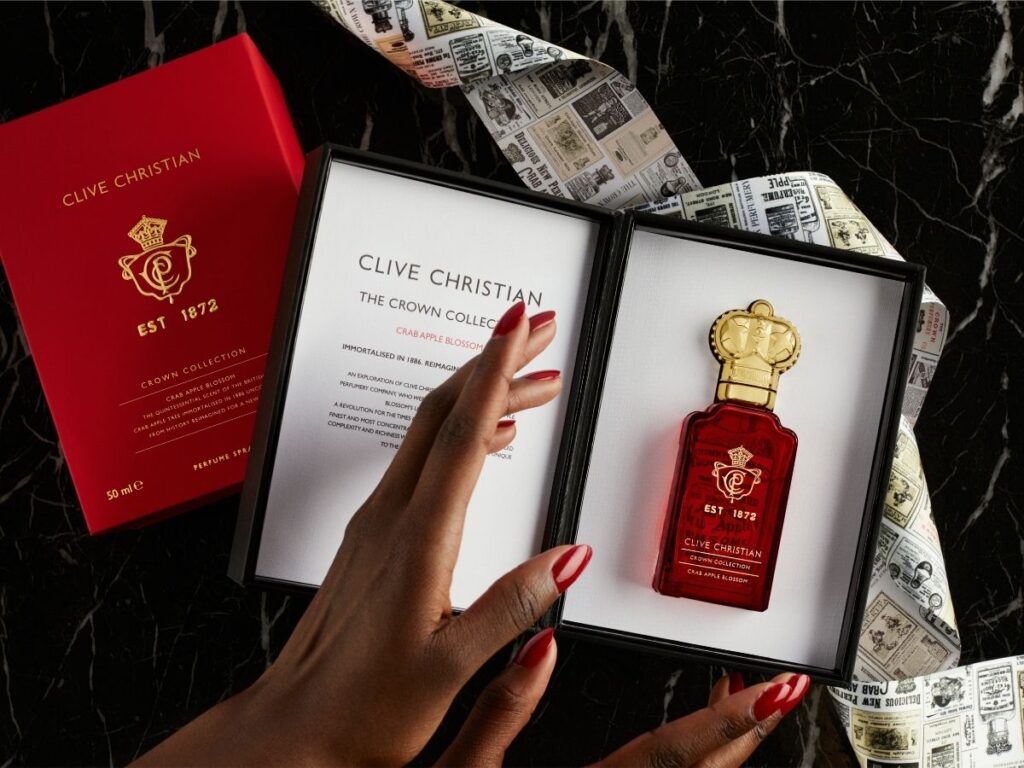 In 2020, Clive Christian launched the Crown Collection to celebrate their illustrious perfumed past. An exploration of Clive Christian's origins in the Crown Perfumery Company, these perfumes bring to life archive and historic scents, reimagined for the modern day perfume connoisseur. Crab Apple Blossom was the first perfume to join the new collection, one of the shining stars from the Crown Perfumery Company originally launched in 1886 and revived today for a new life in the modern world of haute perfumery. Crab Apple Blossom will soon be joined by other reimagined perfumes from the Crown Perfumery Company, bringing a celebrated perfumed past back to life.
A Clive Christian perfume is elegant, transcending time, and rooted in the highest standards of craftsmanship. Using exquisite ingredients, with intense and complex formulations that last – for opulent, pure perfume pleasure. Uniquely expressive, exquisite perfumes that make a bold personal statement. The finest perfumes in the world.
To shop all Clive Christian items visit Lux Afrique Boutique. Should you not be able to find your special piece, our personal shoppers are on standby 24 hours a day to source and deliver any luxury product directly to all 54 countries in Africa.