If you are one for basking in the sounds of wildlife. Slipping sundowners for exquisite sunsets and still having the luxuries of a top-service, glamorous lounging, then African glamping is for you. Camping is one of the best ways to get away from the big city life. To get in touch with nature again. But glamping takes it to a whole new level. Furthermore, glamping in Africa is the definition of level 100 luxury camping experiences. Are you sold yet? Let's have a look at some of the best glamping safari lodges Africa has to offer, and then you can decide when to book your ticket.
Loisaba Tented Camp on Mount Kenya
Infinity pool, sundeck, fine dining experience. Located on Mount Kenya for the most fantastic views of the beauty below, Loisaba Tented Camp offers some of Kenya's most luxurious camping experiences. Furbished high-quality wood from tall ceiling to floor and authentic camping canvas make this camp an African glamping adventure for the books.
Duba Explorers Camp in Okavango Delta
Set upright in the heart of Botswana's world-known UNESCO site, the Okavango Delta is the Duba Explorers Camp. 31 000 hectares of absolutely wilderness wonder. The Okavango Delta is an experience you most certainly don't want to miss. The luxury safari camp is set up to exceed expectations with a high poster bed wrapped in draping, elegantly designed interiors. To continue, a stunning open deck for you to enjoy top African cuisine right on the doorstep of the habitat of indigenous wildlife. Who are, of courses, roaming freely.
AndBeyond Ngala Tented Camp in Ngala Private Game Reserve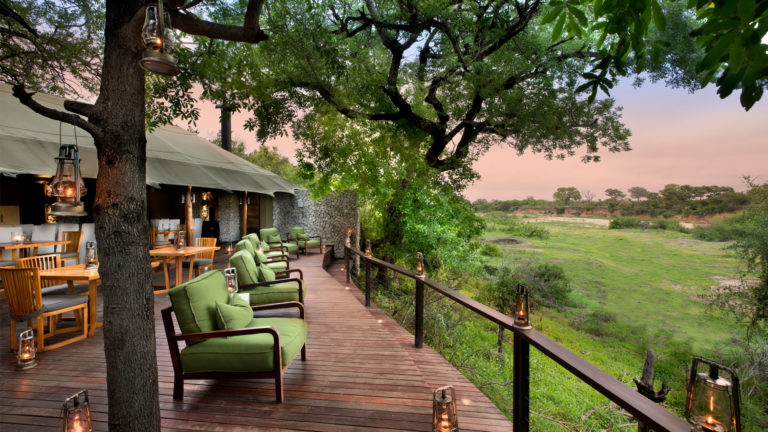 The raw of lions. Starry night skies. The candlelit romantic atmosphere. The AndBeyond Ngala Tented Camp based in the Ngala Private Game Reserve in South Africa is ready to offer you the above and more. The camp is the ideal blend of luxury and nature. Rested on the bank of the Timbavati River and the riverine forest make for the perfect glamping backdrop. This 36 000 acres unspoilt wilderness is dedicated to the conservation activities that are so important for the vibrance and lively wildlife that feel at home here—all the more reason to appreciate an African Glamping venture.
Four Seasons Safari Lodge Serengeti in Arusha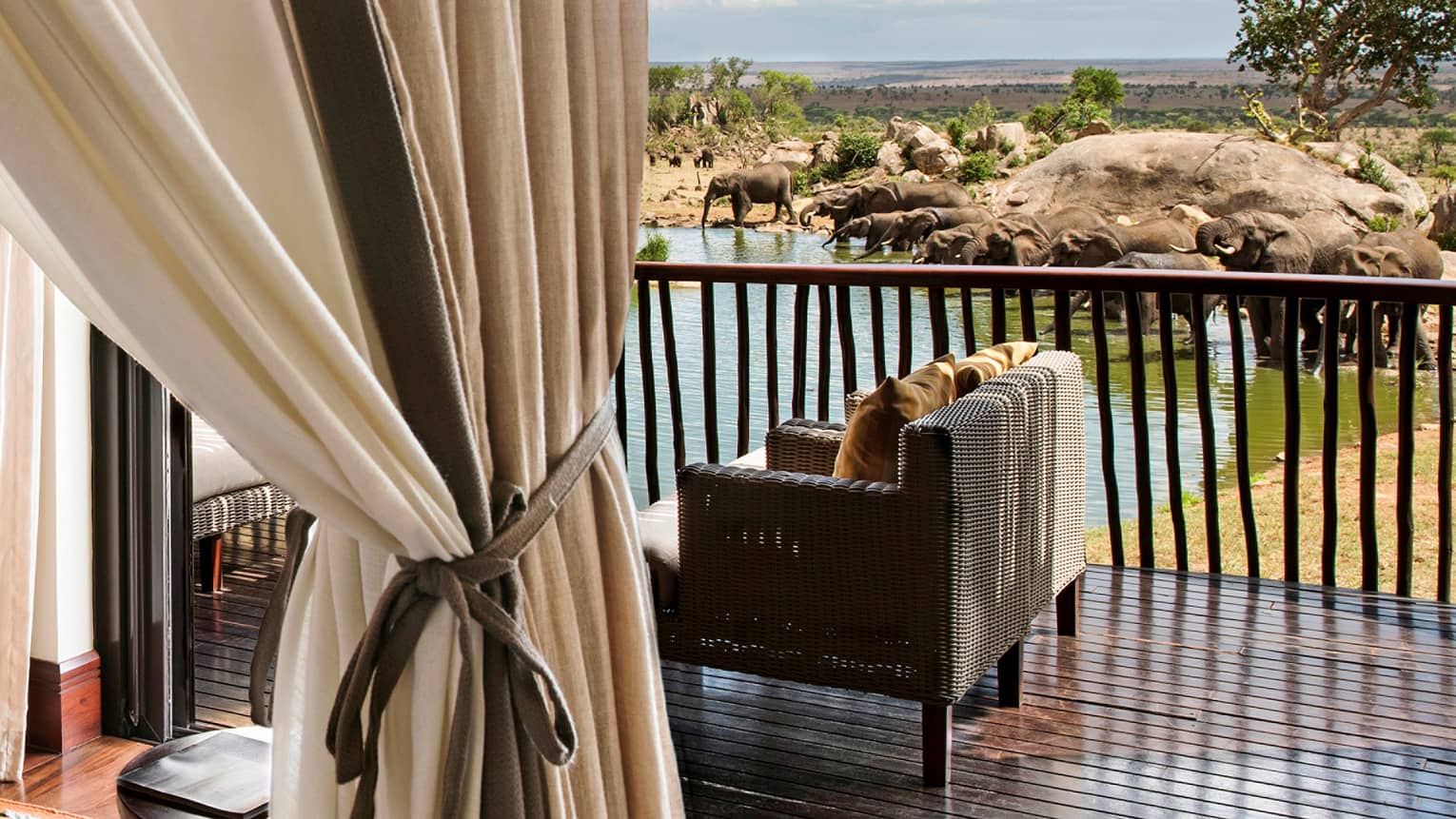 Situated in the sanctuary of the Savannah, patiently awaits your next glamping escapade. The Four Seasons Safari Lodge Serengeti in Arusha, Tanzania, is home to the wandering Big Five. This glamping experience is the result of elevated wilderness excellence and luxurious elegance. Offering private villas with 24-hour top service and grade A "personalised in-dining" cuisine. Complete with the robust African-styled interior and undisputed designs of their glamorous camp. As if that wasn't enough, you can enjoy the wildlife even more with your own personal outdoor shower and infinity pool overlooking the beautiful terrain.
Feel free to let us know which one of these is your favourite. If you're looking to find the perfect African Honeymoon experience, go check out African Safari Honeymoon Packages for some more stunning, breath-taking adventures and sublime African destinations. Also, have a look at why these Zanzibar Resorts are 100% worth your bucket list.