In celebration of the "Manolo Blahnik: The Art of Shoes" exhibition organised by VOGUE Spain in Madrid, Bulgari and the Spanish foot couturier have co-designed an exclusive pair of incredibly opulent shoes.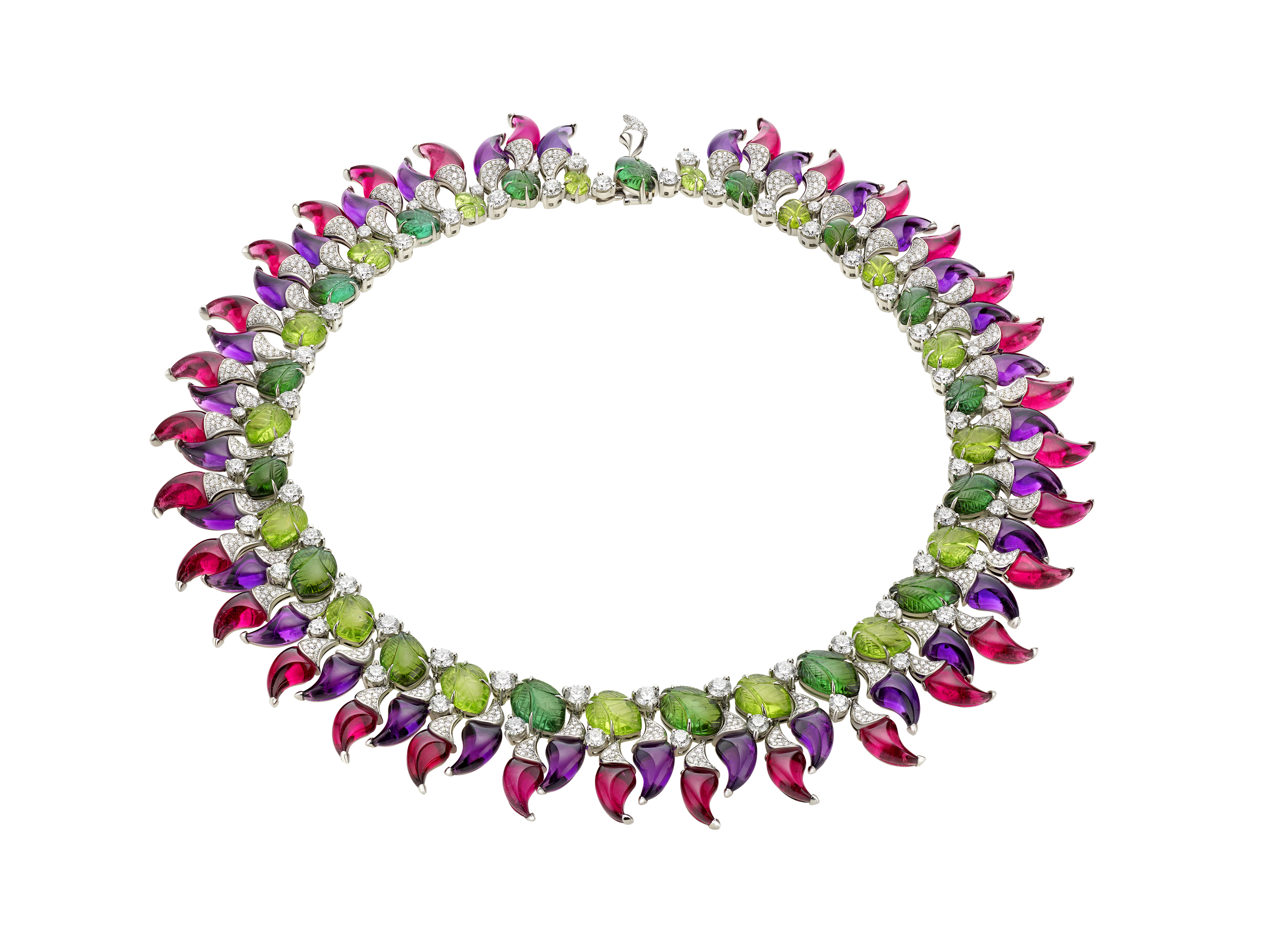 Stemming from the collaboration arrives a magnificent pair of striking green silk satin pumps with ultra-precious ankle straps counting more than 1,141ct of diamonds, 4,861ct of rubellites, and 3,819ct of amethysts.
The décor draws inspiration from the Pepperoncini design – Italian for chilli pepper – a leitmotiv of this year's High Jewellery "Festa" collection.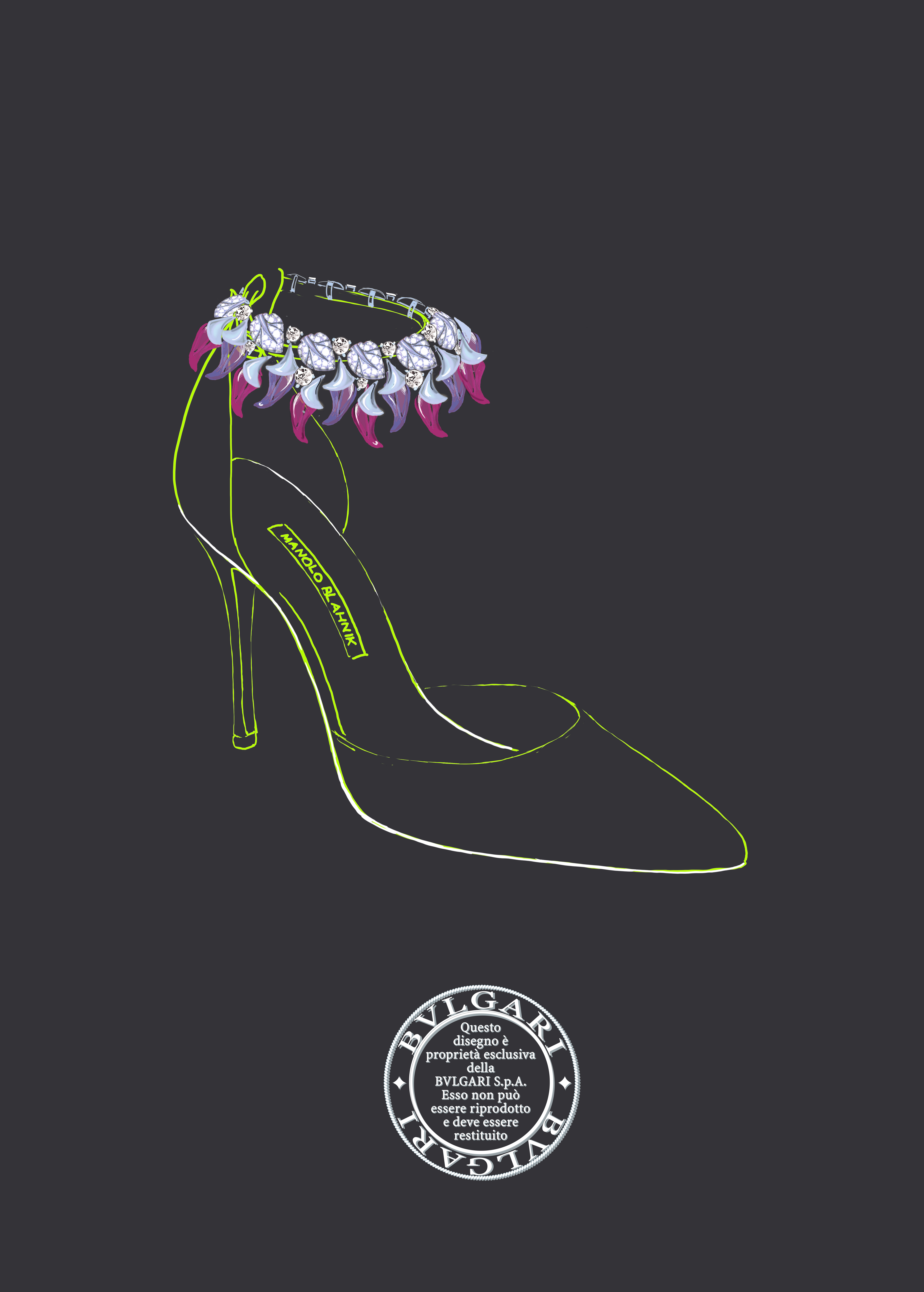 "To co-design these unique pieces together with legend Manolo Blahnik was the realisation of a personal dream: I am simply addicted to his shoes! We both believe that creativity is there to serve women and make them feel amazing. There is no reason to reserve high heels for the catwalk, or to lock a High Jewellery necklace into the confines of a safe…beauty should be worn and enjoyed – always. Colours, creativity, daring, femininity, unexpected materials, excellent craftsmanship, attention to detail…Manolo Blahnik and Bulgari have a perfectly shared vision in matters of luxury creations. Whilst designing this bejewelled shoe, I had the perfect counterpart: the green silk satin reminded me of the colours of peridots, so I just needed to find the right gemstone combination," declared Lucia Silvestri, Bulgari's Jewellery Artistic director.
"It has been an honour to work with such an iconic brand and its wonderful Italian heritage. We share the same vision and creativity to produce beautiful things for beautiful women. I adored the accessories we used, totally divine and perfectly complimenting the zesty green satin!" Manolo Blahnik said in a statement.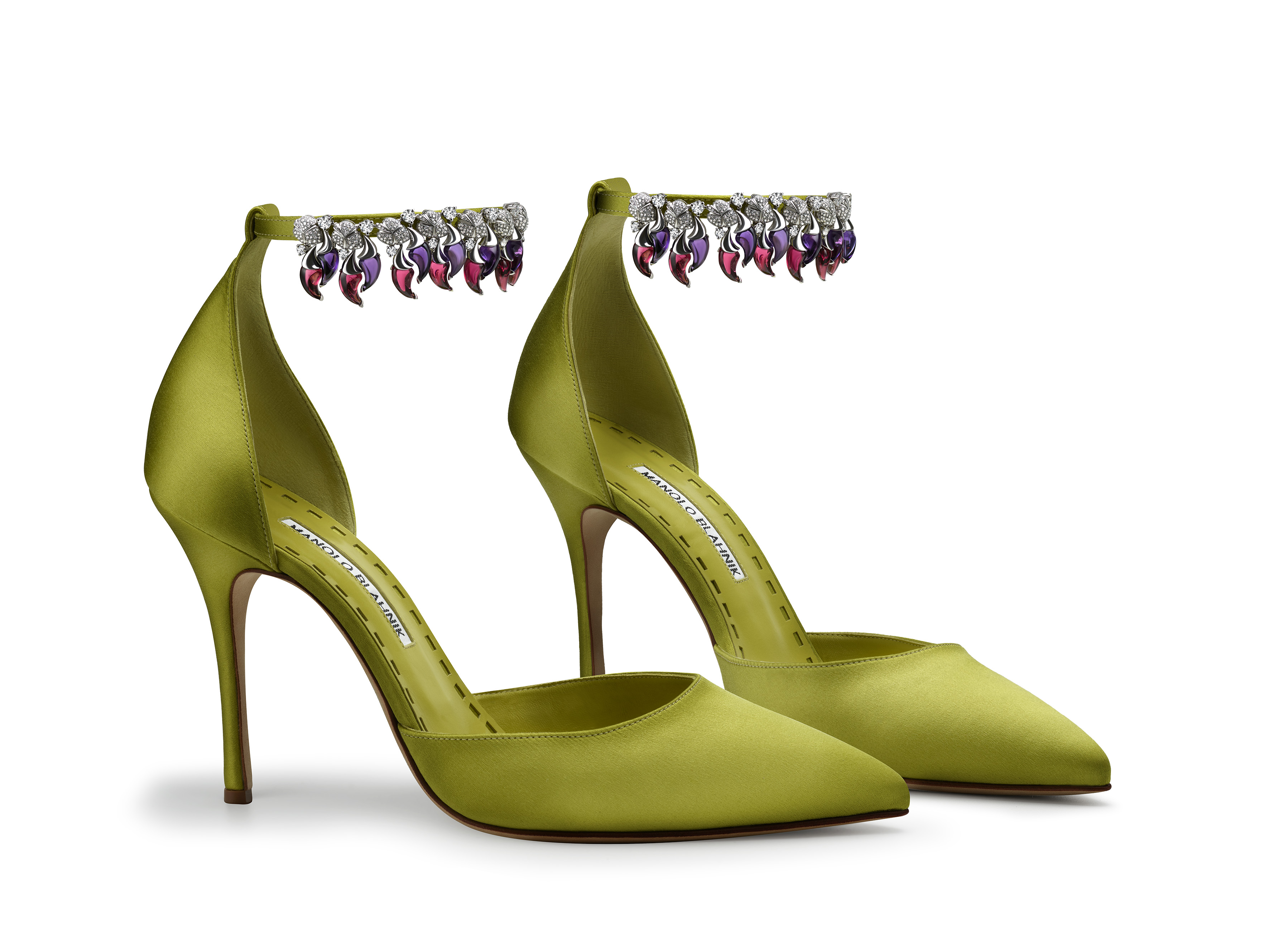 Will we see further iterations of Bulgari's high heel shoes co-branded by Blahnik in the future?
We hope so, as the result of this first experiment was simply magnificent.