It's that time of the year again, when lovers bloom and the hopeless romantics of the world start to plan outlandish, soppy gestures to declare their love for one another. A true romantic knows the way to one's heart is by planning a sweet escape for two during Valentine's weekend. So we have gathered some romantic spots dotted around Africa to inspire your love nest destination pick over Valentine's weekend.
1. Sal – Cabo Verde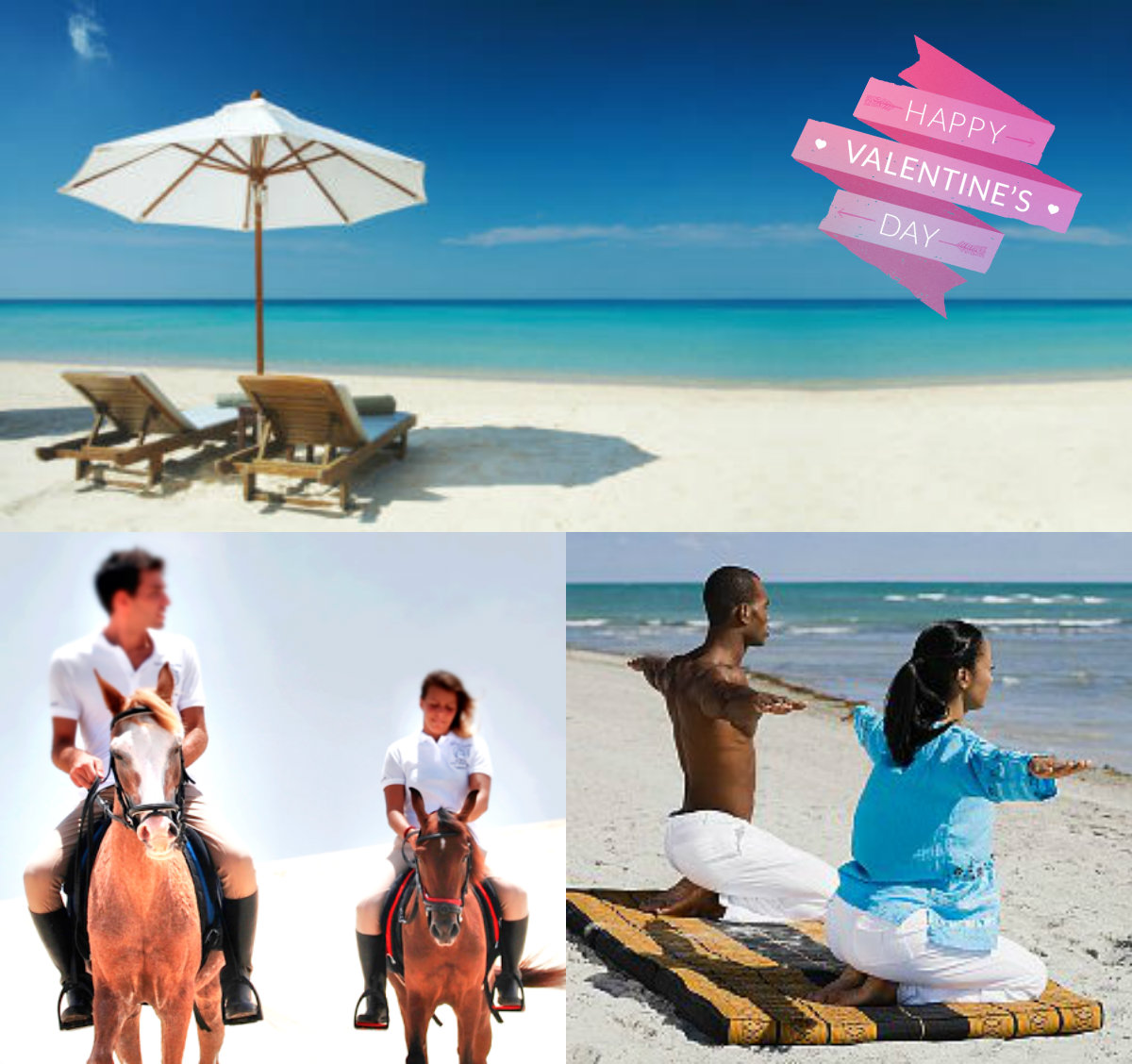 The Island of Sal is as beautiful as they come, best known for it's white sandy beaches the island offers a range of romantic activities. If you're the water-sports type couple, your options vary from kite boarding, windsurfing and scuba diving. For the animal lovers, horse-riding treks are a breath-taking experience that you will never forget, riding along the beach, with the waves lapping in the early morning, sounds like absolute bliss. For absolute isolation from the rest of the world staying in a private penthouse or villa is the best option. You can also enjoy relaxing spa treatments and yoga classes if you have the time.
2. White Sands Beach Resort & Spa – Ghana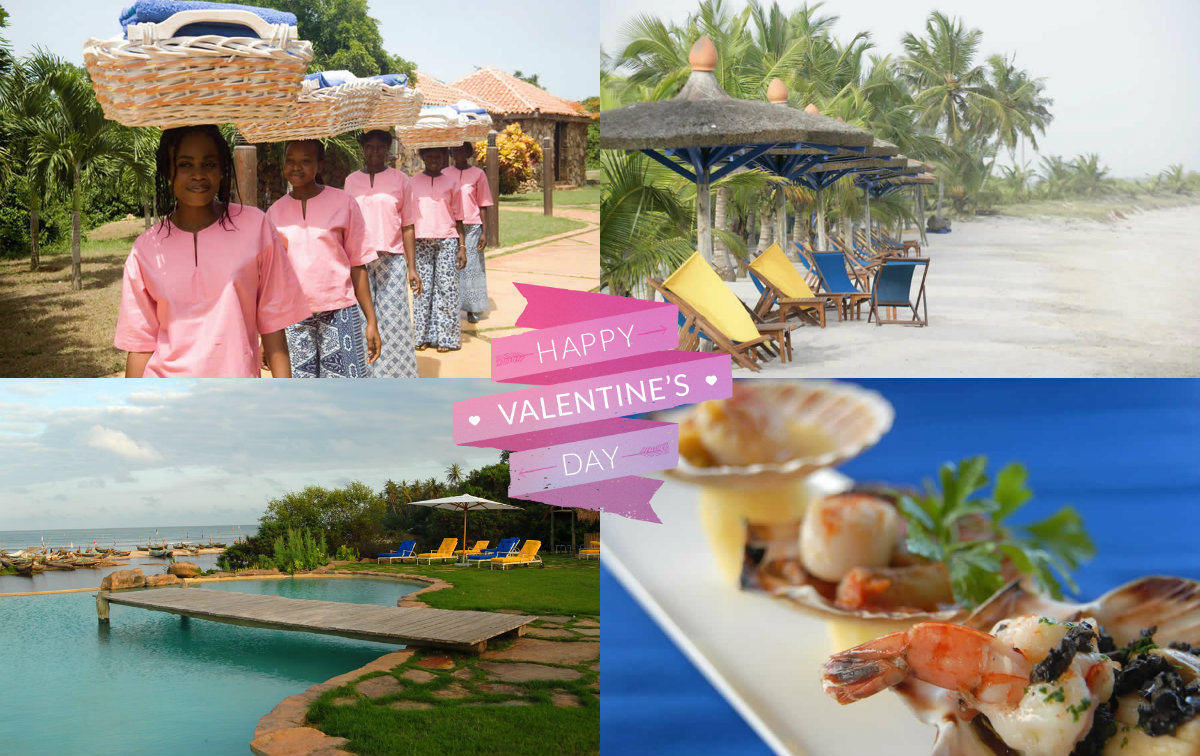 For those couples that want royal treatment the White Sands beach resort & spa in Ghana is a deluxe choice location for your romantic getaway. Dip into that infinity pool and relax. Guests will experience the best eatery in the region with the resort's mouthwatering cuisine. Secluded from distractions, you'll have nothing but time for your loved one on this glorious trip away from the hustle and bustle of the work life. Located near the fishing village of Gomoa Fetteh in the historic central region of Ghana, you'll be besotted with the exuberant vie quotidian and culture of the locals.
"Guests reside in the luxury chalets with their private decks and plunge pools, the outside showers and baths overlooking the ocean create and blend in a perfect harmony to the greenery surroundings and breath-taking untamed scenery. Romance thrives in such surroundings…" –White Sands
Fall in love all over again, by strolling on the white sandy beach and lazing around your private chalet, waited on hand and foot by your private butler this is what luxury is meant to be.
3. Kamp Ikare – Nigeria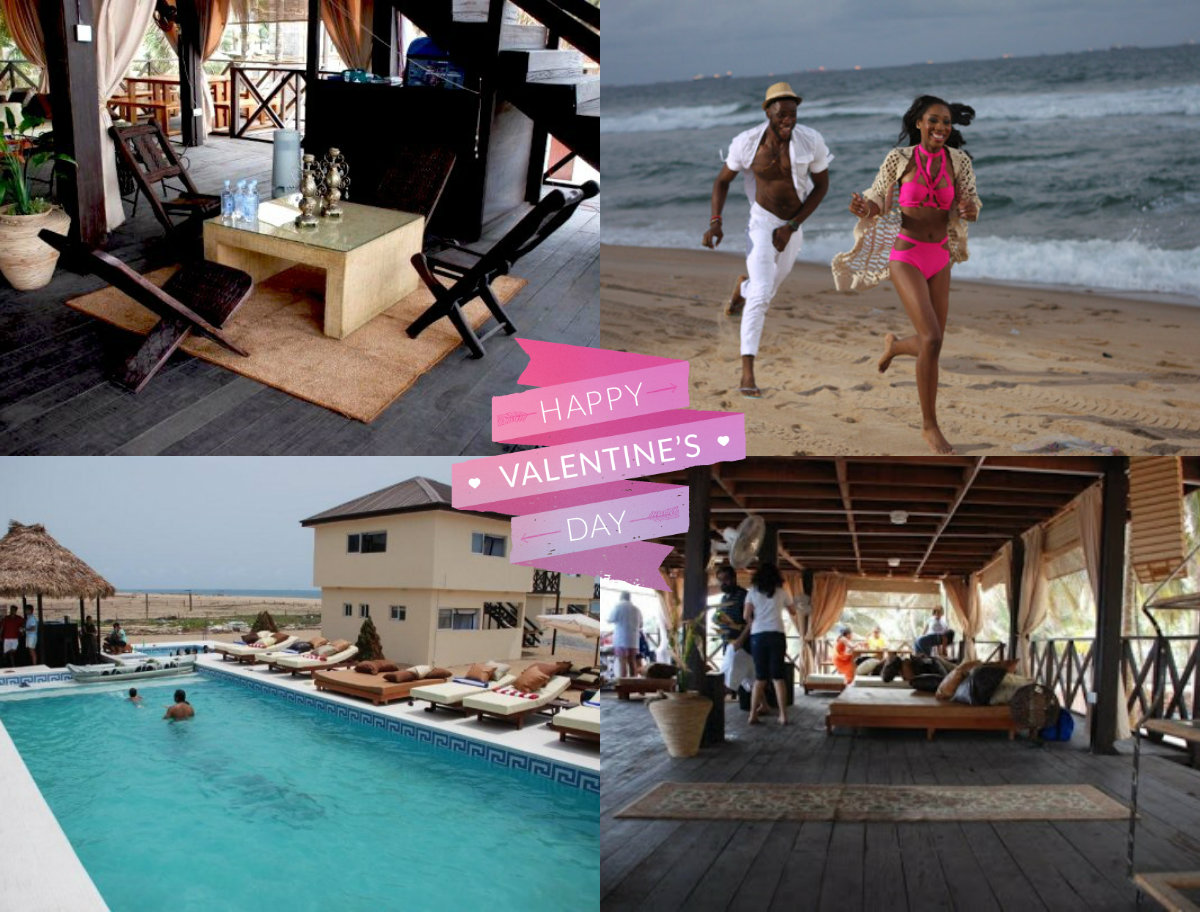 Kamp Kare is a luxurious retreat in Lagos only accessible by boat the retreat is situated in a coastal village called Ikare, approximately 45 minutes by speedboat from Lagos mainland.
Just a few steps from the sea, you would be staying over night in one of their bungalows or cabins positioned around a swimming pool. Imagine waking up to the sound of the waves, that glorious sound that would surely spark your chill out mode.
Happy Valentine's Day Weekend