Ever heard the expression, you are what your wear? But what if what you wear speaks equally about what you could drive? With this in mind, we've compiled a list of our top 10 luxury designer heel brands and how they translate to the best of the best in luxury car brands. See how your favourite pumps perform.
Jimmy Choo For Aston Martin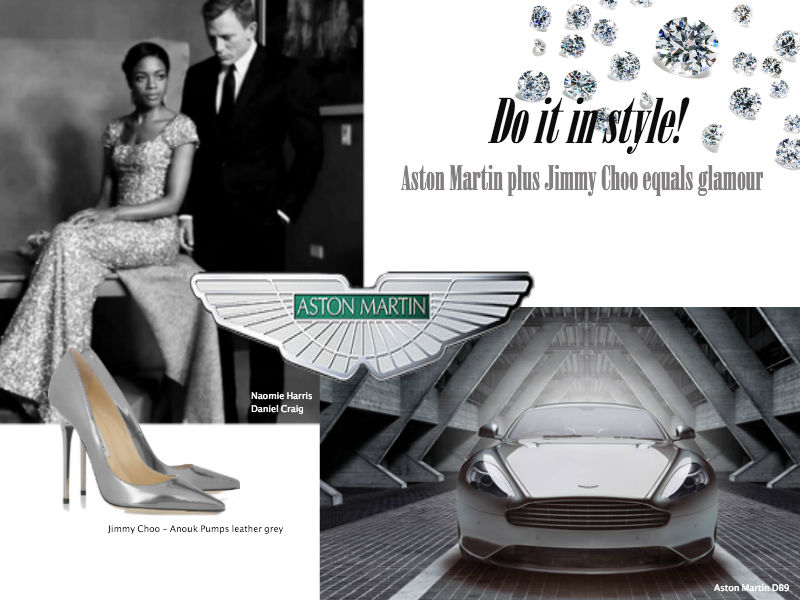 London-based Jimmy Choo is not only a celebrity favourite but a favourite of princesses with a client list as long as your arm. The brands success is in part due to signature pieces such as the Lance sandal and ability to unite comfort and glamour – thank you, Jimmy! Jimmy Choo makes beautiful things and so too does Aston Martin. Recognisable as 007's choice of pursuit car, Aston Martin screeches glamour, class and danger. These two London icons are constants of the establishment, yet they are not afraid to defy convention, which is reflective of their customers'. A Jimmy Choo woman desires not only to keep up with trends but reinvent them breaking all preconceived notions of what's possible and who she is.
Christian Louboutin For Ferrari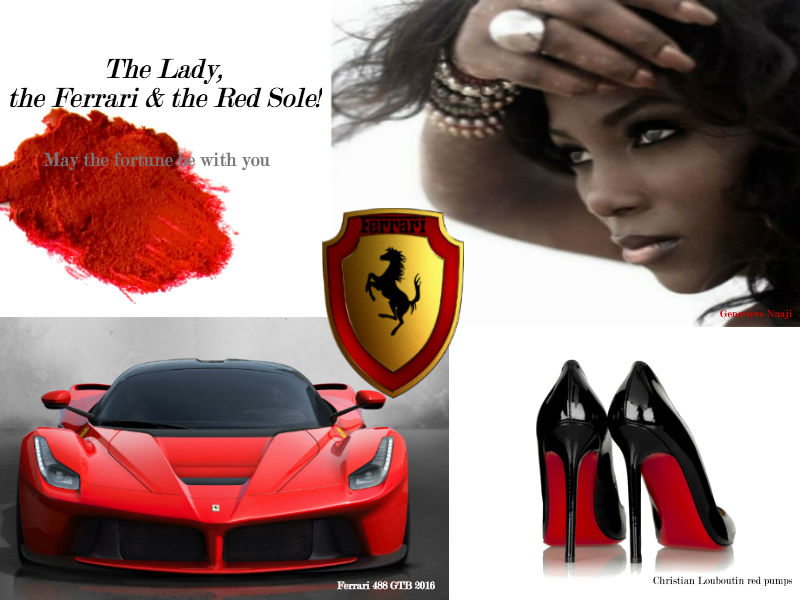 This sassy Belgian brand is the epitome of sex, in fact, it oozes it from every inch of its red bottomed sole. An award winner and favourite of authors such a Daniel Steel, who is reported to own over 2000 pairs, no wonder why the brand is flourishing. Louboutin could only be paired with one brand and that's Ferrari. Red is the symbol of fortune in Chinese culture, but in Italian, it is the mark of the prancing stallion. These two power brands are a perfect union. A Louboutin woman wants every room she enters to know that she has that power right under her feet.
Gucci For Lamborghini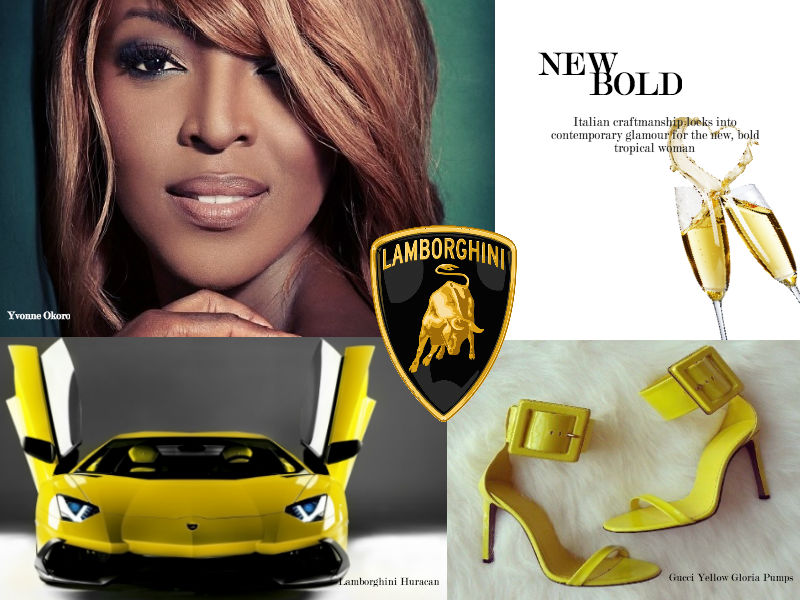 The classic luxury brand that keeps reinventing itself. Gucci shoes, like the brand's clothing, is bold and at a price tag to match. This Italian brand prides itself on craftsmanship that keeps women hooked season after season. Only one car brand embodies the strong voice and drive for contemporary glamour and that is Lamborghini. With volume, the younger of the two, Lamborghini has also earned itself a reputation for craftsmanship and passion. Its bold lines and Taurus insignia is as recognisable as Gucci's green lines and interlocking G. A Gucci woman can flit between a stiletto and sneaker as she is confident it the boldness of her character and the certainty of her choices.
Manolo Blahnik For Bentley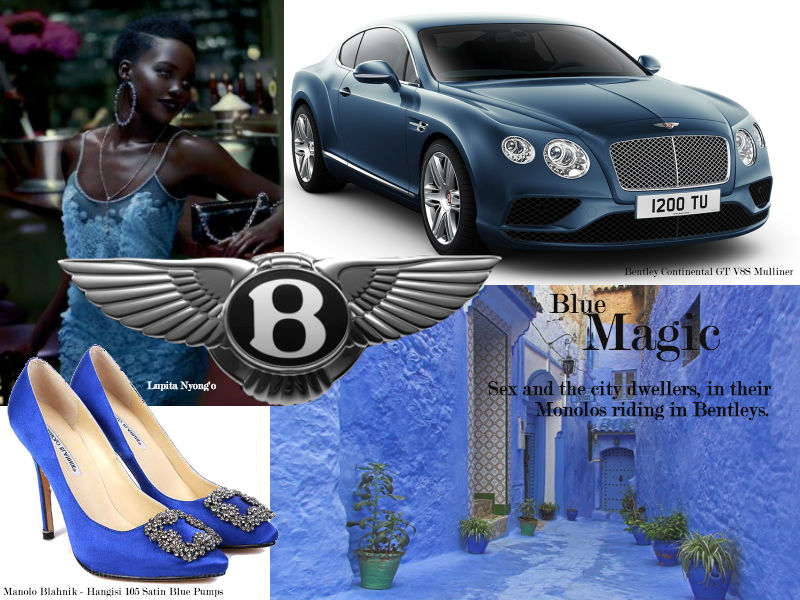 Manolo Blahnik is classic in every sense of the word, but with a hint of sex that only a city dweller will understand. Although an international brand, Blahnik maintains meticulous control and overseas the reproduction of every single pair of his iconic shoes. It is this same attention to detail that Bentley approaches their work. This firm British favourite transports Presidents to the Oligarch. Bentley is a symbol of excellent quality and so too is Manolo Blahnik. A Blahnik woman has a shred approach coupled with an eye for detail. She recognises the need to learn to master her craft. She is a diamond, minus the rough.
Louis Vuitton For Porshe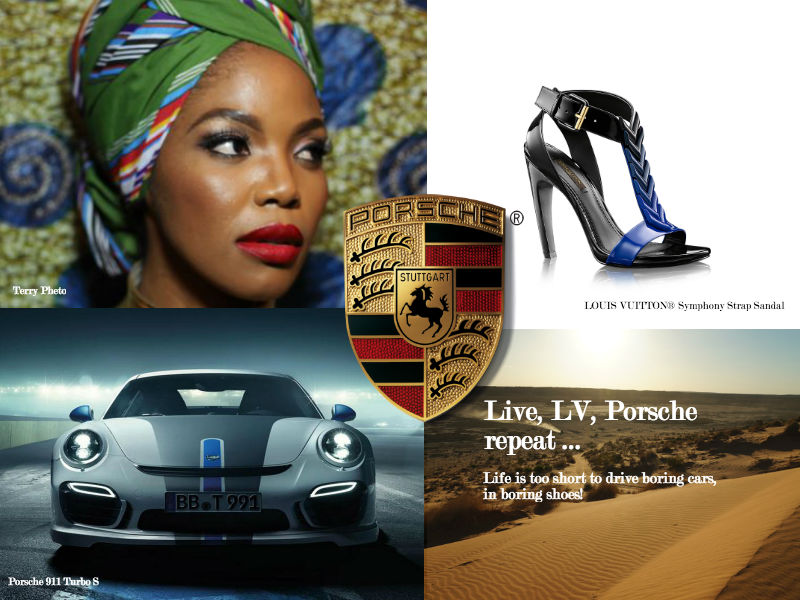 Louis Vuitton is a brand that encapsulates what it mean to live an elite lifestyle. Vuitton shoes are designed to be coordinated with everything from the perfect dress to the perfect scarf, all, of course, signed off with those immortal initials – LV. Porsche's deep baritone rumble connects with the Italian super brand has it too has a distinctive style and raft of accessories built to coordinate. The numbers 911 are as recognisable as LV, but while it might appear that that these alpha brands may want to duel, they are in fact the perfect a compliment to the others style. A Louis Vuitton woman has everything and you really can't shop for her. She is ahead of the trends, but if she receives two of anything she'll just kindly accept knowing the value of the thought.
Alexander McQueen For Mono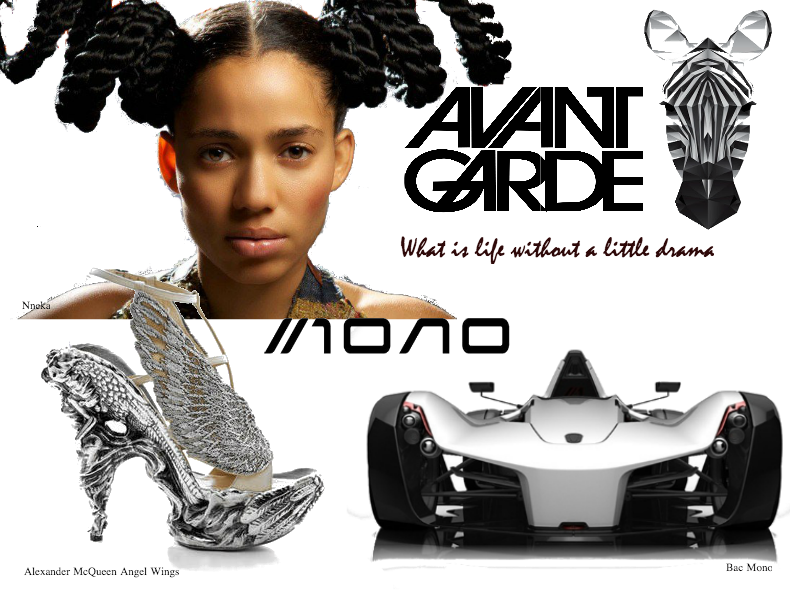 Alexander McQueen is a designer that pushed the boundaries and turned his audience into the show. From the East of London to all the first cities of the world, McQueen stamped his place is fashion history. McQueen Shoes are experimental while his shows embraced technology transforming them from just an exhibit to a theatrical experience. Mono, an emerging brand in the automotive industry embodies McQueen's flare for design and marriage with technology. A single seater supercar with exposed cockpit – the drama could not be any closer. A McQueen woman thrives on the challenge. She is dramatic, spontaneous and loves a burst of adrenaline. She is avant-garde and won't take no for an answer.
Brian Atwood For Tesla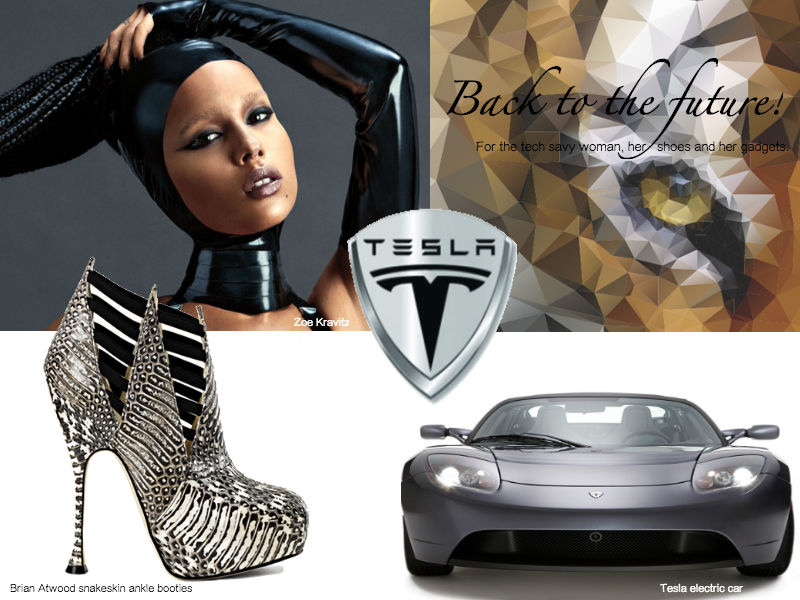 Brian Atwood is a brand of transformation. From model to designer, Atwood's shoes are gifted with this same air of mobility. His fresh and sexy designs focus on hyper luxury and are driven by the desire to elongate the leg casting the longest shadow. Like Atwood, Tesla is casting its shadows as it redefines how cars are powered and perceived. The transformation quality of these American brands creates an apparent unity of art and technology. An Atwood woman is tech savvy and never far from her gadgets. She is liberated from old schools of thought and is unashamed of wanting to save the planet. She makes smart and ethical choices, but style and comfort are still important to her.
Stuart Weitzman For McLaren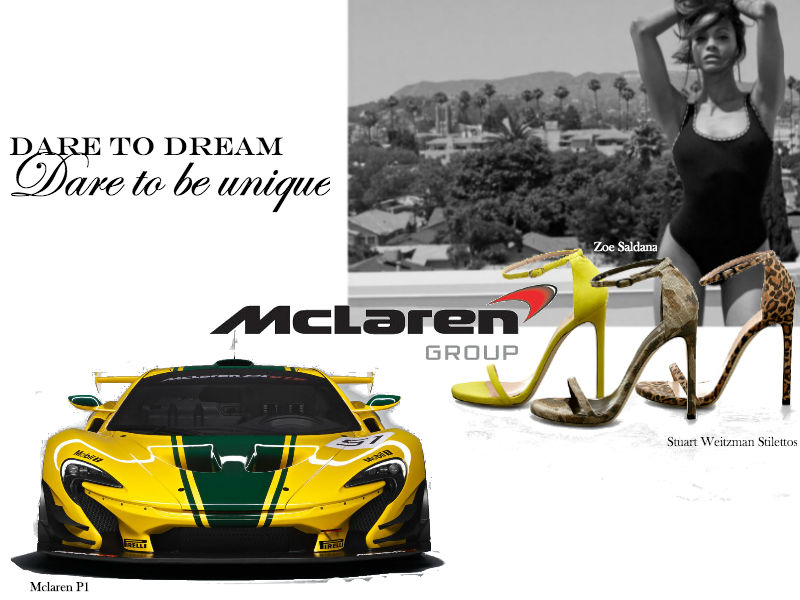 Stuart Weitzman is a one of a kind designer who frequently selects the glare of the Academy Awards to showcase one Oscar winning design. Weizman is known for his use of unusual materials often found plugging a beautiful bottle of red or on the decks of a record player. Perhaps better known for their performance on the track, McLaren also produces road cars and the P1 mimics Weitzman's flare for the unique. Limited to 375 vehicles, the P1 out runs that feeling of deja vu with extreme speed. A Weitzman woman is one off. She is is a moment that can not be repeated in the fluidity of time. She not only dreams, but she dares.
Miu Miu For Maserati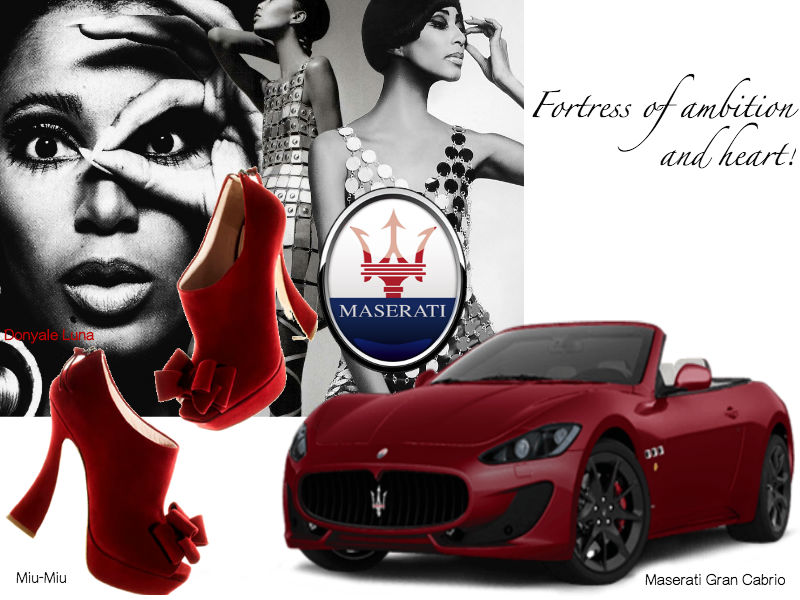 As nicknames go, they don't come any more prestigious than Miu Miu. Where family affection started, a dynamic luxury brand has grown up fast and with a distinctive sense of self. Stepping out of the shadow of Prada, Miu Miu is graceful and elegant. Italian manufacturer Maserati's humble beginnings have not limited its growth but has seen the brand rise to the international stage, putting a fork in the road for quality. With over a hundred years of history, Maserati is a brand that spans the generations, empowering the inner executive. A Miu Miu woman is one that has strong family ties and learns from her past. She is ambitious and get's business done and when her work is over she knows where her heart belongs.
Walter Steiger For Mercedes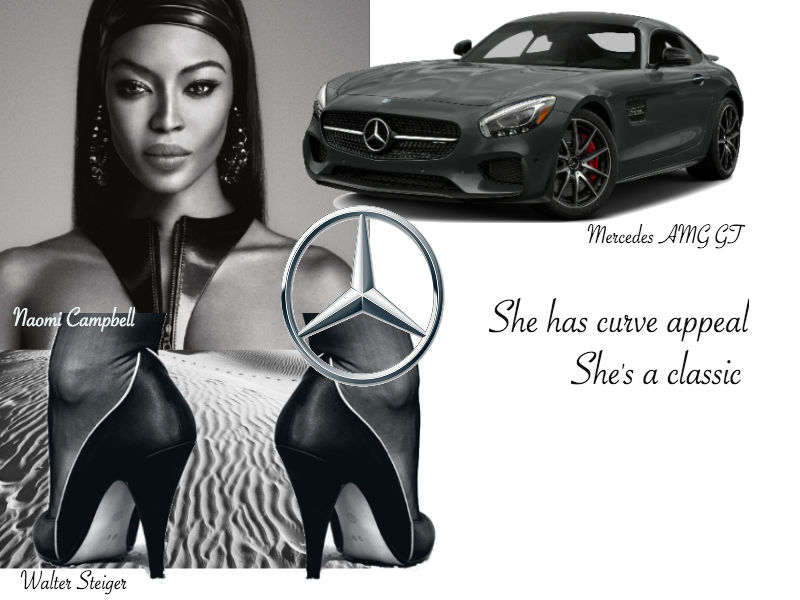 Walter Steiger has curve appeal. A true artist that focuses on proportion, simplicity and detail. Breaking the mould with each new design, that come to become considered classic. Mercedes are a classic brand with smooth bodied models such as the new AMG GT that have borrowed from the past and maintain proportion. A Steiger woman makes heads turn effortlessly. She has that IT factor that makes both men and women desire her – yet she passes through life with just a glint in her eye and a perfect smile.