When it comes to luxury, Mercedes-Benz tops the list of prestigious car brands. The company has been around since 1901 but still manages to consistently offer stunning new cars for the automobile sector. The company is set to launch the new S 65 Cabriolet into the market, and I am sure this model will amaze the most seasoned of car enthusiasts.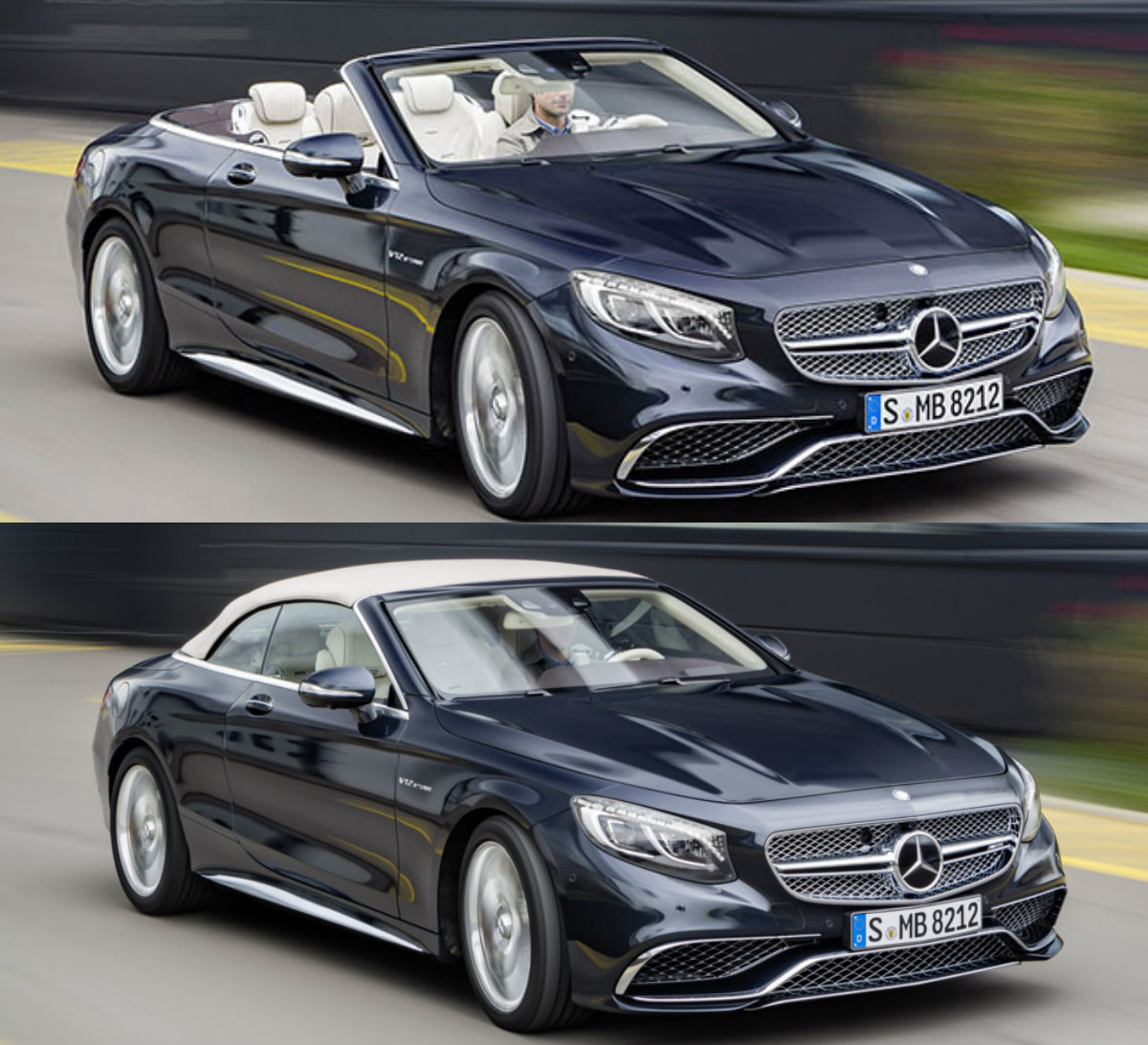 The new Mercedes S 65 Cabriolet is a model that combines power and pleasure. It features a 6.0-litre V12 bi-turbo engine with an open roof that provides a driving experience all four occupants get to enjoy. The vehicle sets the benchmarks for all relevant criteria: "top performance, a breath-taking driving experience and exquisite appointments," says Tobias Moers, Chairman of Mercedes-AMG GmbH.
If you know the company well enough, you would know that there is no other car manufacturer in the world that offers such a broad portfolio of twelve-cylinder models as Mercedes-AMG. The model still follows the 'one man, one engine' philosophy and will be hand assembled from 2016. The engine cover is made of carbon fibre/aluminium, which reflects the exceptional strengths of the V 12 engine.
When it comes to exterior, lightweight and torsionally rigid are the only words that can be used. The model follows the design of a Mercedes Coupe and the sculpture outside skin surrounds a high stable structure, which is lightweight yet unyielding, all thanks to the intelligent material mix. The rooftop is a blend of soft materials available in dark blue, black, dark red and beige; meaning there is something to suit everyone. The soft top is an automatic feature, which means the driver no longer needs to stop to fix the rooftop manually so that everyone can enjoy comfort with a press of a button.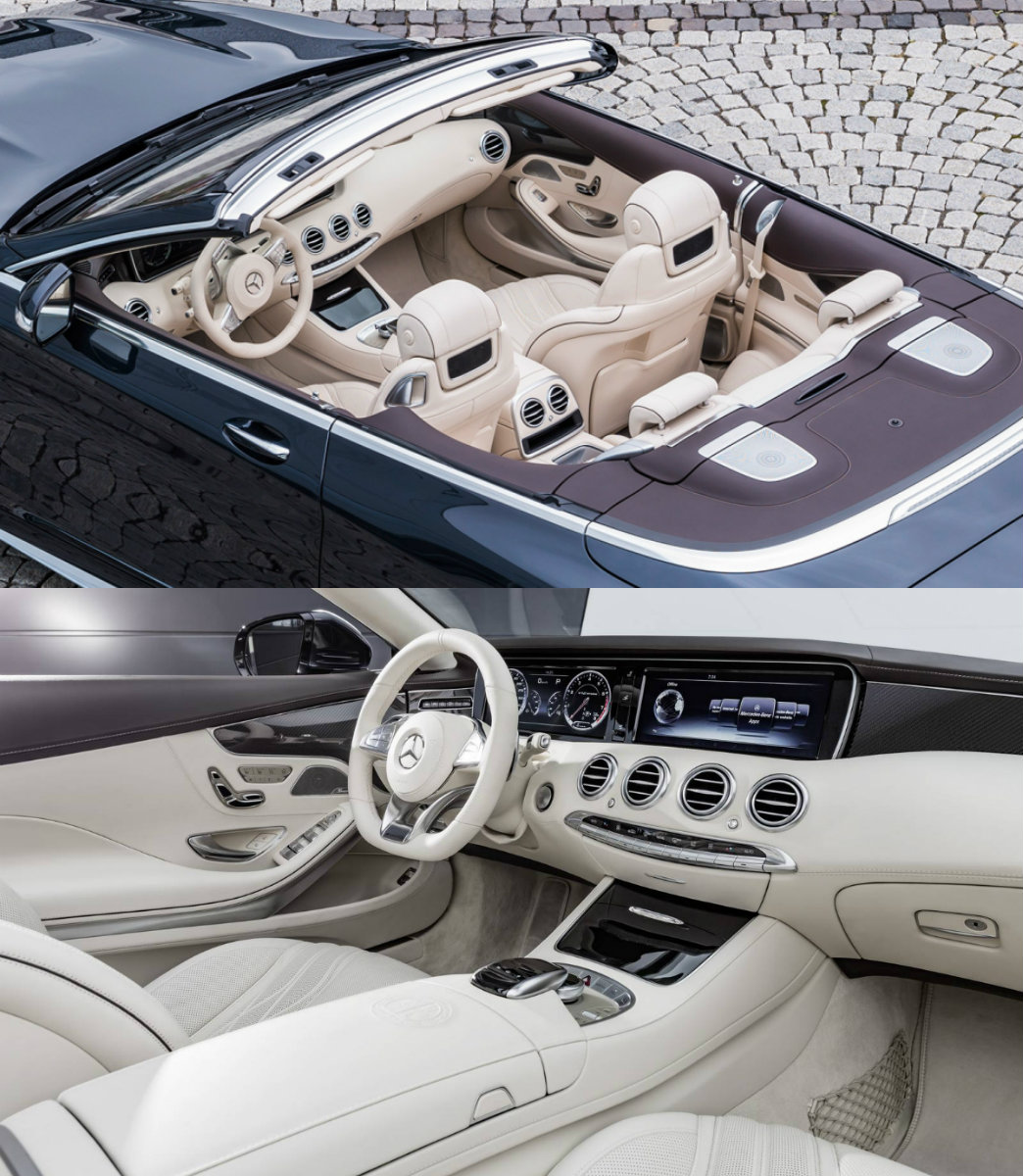 The model's design is timeless. It includes high-sheen chrome at the front, side and rear that contrasts perfectly with the dark finish. The S 65 Cabriolet also features the Mercedes iconic star, which just confirms the level of luxury.
The vehicle features AMG styling such as lavish sports seats, in the design exclusive Nappa leather as well as electric adjustments, a memory function and seat climatisation are also standard features of the 12 cylinder model. The model doesn't only look goo but takes comfort to another level. To add to the AMG interior, the S 65 comes standard with LED interior lighting, which is available in seven colour options adding an exceptional car environment.
The vehicle is available with a number of innovative systems, which not only makes driving safer but also more comfortable. The 'intelligent drive system includes pre-safe brake with pedestrian detections, active in keeping assist, collision plus a range of many other systems.
The Mercedes AMG S 65 comes standard with a 360-degree camera, keyless-Go, seat comfort package for the driver and the front passenger and many other features that make this Mercedes S-Class a well worth investment.
2016 Mercedes AMG S65 V12 Cabriolet – Exterior and Interior Walkaround – 2016 Detroit Auto Show