IN SUMMARY
Kenyans working abroad have also been identified as key players in the country's real estate sector. Those in the diaspora send over Sh10 billion back into the country each month, some of it for investment.

Kenya is also said to be creating dollar millionaires faster than the rest of the continent who could be fuelling the performance of the high-end property market.
Prices of prime residential properties in Nairobi recorded the second fastest growth in Africa amidst harsh economic conditions and widely reported corruption.
The Knight Frank Prime Global Cities Index for the third quarter showed that Nairobi prices increased by 3.5 per cent in the 12 months to September.
Nairobi's growth rate was ranked 14th globally, and second only to Cape Town's six per cent. The quarterly index tracks luxury house prices in local currencies across 34 cities worldwide.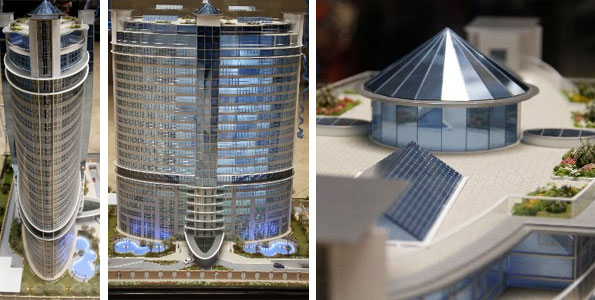 Knight Frank identifies prime residential properties as those priced at above Sh80 million and located within affluent areas.
"While it's taking a little longer to close deals, we are beginning to sense a slight increase in interest in the prime properties on offer," said the managing director of Knight Frank in Kenya Ben Woodhams.
The rise in high end property prices comes at a time when interest rates have shot up and the shilling's depreciation is hurting the economic outlook of the country.
The Kenya Revenue Authority has failed to meet its tax targets, blaming the miss on a slowdown in economic activity, with corporates predicting flat or lower earnings for the financial year.
Six listed companies have already issued profit warnings, indicating that their profits will drop by more than a quarter and underlining the tough operating environment.
The appetite for prime properties has defied the tough conditions, with most of the deals said to be cash- based.
"Only one per cent of houses are bought through mortgages," said Hass Consult head of research and marketing Sakina Hassanali at a recent press briefing.
As at the end of last year there were only 22,013 mortgages in the country. Mortgage interest rates have shot up from lows of 11 per cent at the beginning of the year to about 20 per cent, further cutting out potential home buyers from seeking financing.
Hass Consult, a property consultancy, also reported price increases for land and houses in Nairobi for the period ended September.
There have been claims of the country's real estate market being driven by dirty money from corruption and previously international piracy. The government has threatened to conduct lifestyle audits on some of its officers, singling out tax collectors and police officers.
Source: businessdailyafrica.com