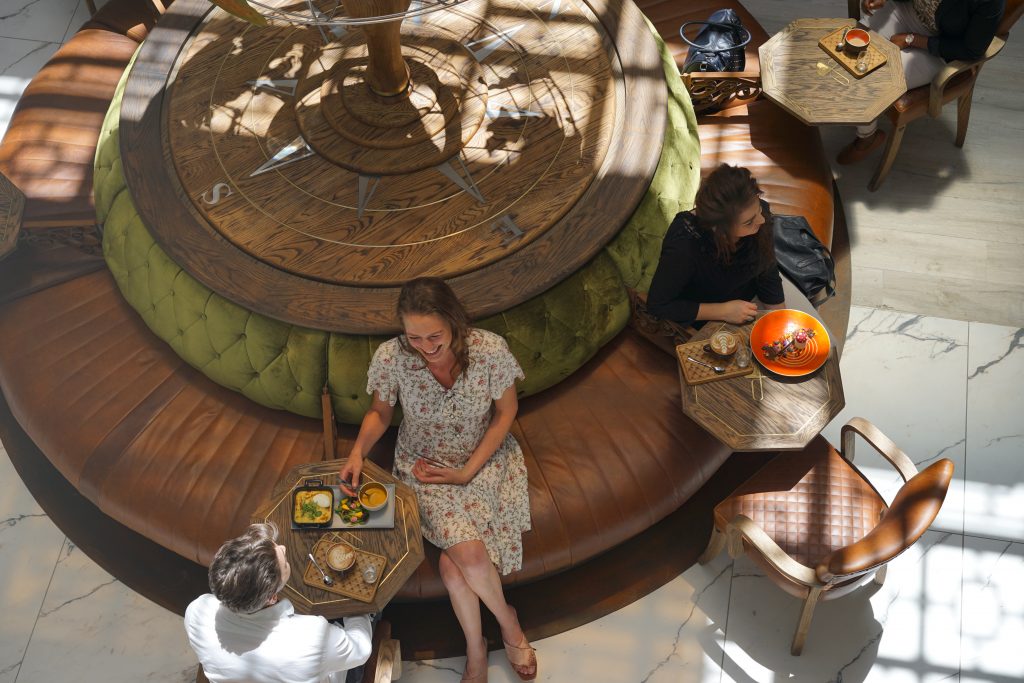 You do not have to be in Paris to have the Parisian feeling as you enjoy that Parisian moment while in Cape Town, South Africa.
Coco Safar, a belle epoque designed cafe has that je ne sais quoi moment in it, over a cafe and a croissant. Named Coco Safar where Coco is from Coco Chanel, all things, elegant, sophisticated and all so posh. Safar is from the Swahili word; safari.
This is a multisensory lifestyle. You will feel as if you are about to become a star, on a vintage train stage, feeling retro chic, cinematic as the feeling is timeless.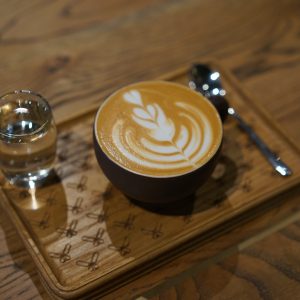 Indulge in haute chocolate patisseries beautified with an orange blossom ganache. Perhaps you prefer to pop  the Chocolate Bonbons in white, milk and dark flavoured and hand painted in different colours. As the chocolate melts in the mouth over  a Stellenbosch green Rooibos capsule or Napoli coffee.
Coco Safar houses the world's first botanical Coffee and Rooibos Brewery, the top coffee roastery in Africa, and is a top quality patisserie and chocolate supplier, bought to take away or enjoyed sitting down. The consumer will be enthralled by the Capsule Emporium, an Espresso Bar, a Couture Patisserie, and a Luxury Café.
The Capsule Emporium boasts an industrial-style mezzanine library displaying the eye-catching capsule collections, retrievable by ladders and secured by floor-to-ceiling oxidised-steel columns. Saddle-stitched linen panels bring an element of timeless elegance and hand-made finesse to the space. Nearly everything was exclusively designed and made in Cape Town inclusive of hand-stitched leather seating, solid oak counters and hand-blown light fittings.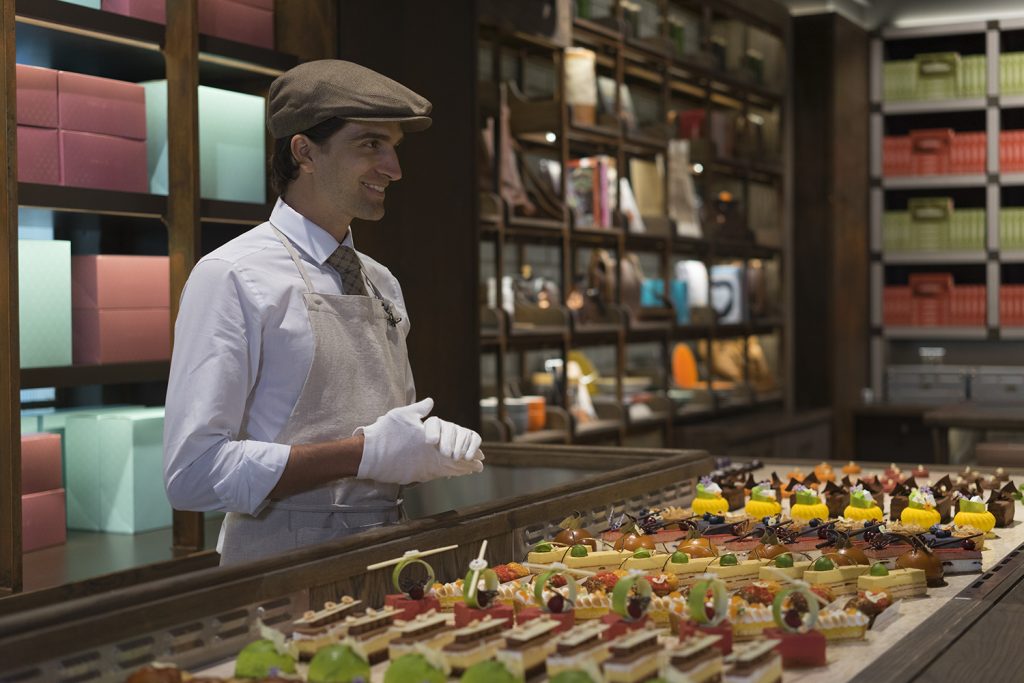 "We have botanical mixology we brew with plant based materials. The Rooibos tea is brewed for 76 hours or 6 days, like beer but no alcohol. Our tonics are infused with Rooibos and we serve it on tap like beer. You can sit by the bar and watch the brewery doing the brews. It is a rare experience," said Wilhelm Liebenberg, Co-founder of Coco Safar added Liebenberg. "Luxury is an experience. Everything here is handmade, from the furniture to the coffee, to the pastries, we do it here. Like Coco Chanel, we are elegant and provide that elegance through our café."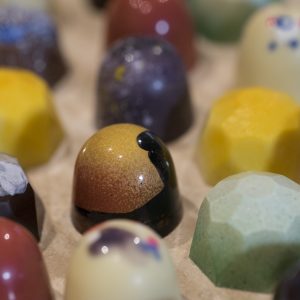 To add to the feel of travel is the naming of the capsules which include Manhattan, Napoli, Kaapstad, Havana, Stellenbosch, Saint Tropez and upcoming names will include Marrakesh, Jakarta, Lisbon, as their clients come from these cities among many other cities. Through the capsules the consumers take a journey of drinking from a capsule that has the name of a global city. To spread their luxury café brand presence, from Cape Town to New York followed by Los Angeles, Tokyo, Shanghai or Hong Kong, Buenos, Aires and London.
Coco Safar has also created the first air-tight, compostable (Nespresso® compatible) coffee and Rooibos bio-capsules in Africa. These capsules decompose after 160 days and must be dissolved in the ground. This is a crucial aspect for luxury consumers who are conscious about sustainability and protection of the environment.
Parisian safari feeling in a cafe quite chic!
Entry into the cafe; Coco Safar.