Aspinal of London is a British heritage luxury brand of handcrafted leather goods, silk scarves and stationary for both men and women. Although the company was established in 2001, the quality and craftsmanship as gained it the recognition and respect of one that has been around since the nineteenth –century.  The traditional Coat of Arms logo makes Aspinal of London distinctively more British and even more recognisable internationally, in places such Europe, Kuwait and Abu-Dhabi.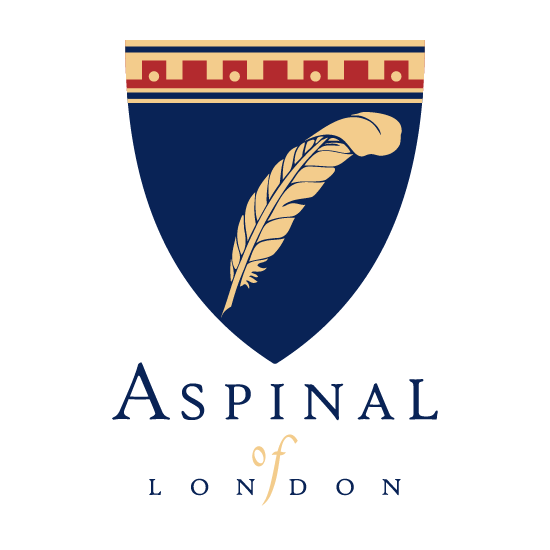 While the company is getting ready to expand into Africa with Kamson Luxury group, Creative Director Mariya Dykalo is aware of the importance of providing a streamline delivery service to clients on the continent. The brand caters to an exclusive number of African aristocrats who appreciate British craftsmanship when it comes to leather goods and personalised stationery. For some it is the sense of nostalgia infused, stemming back to the 50s and 60s when imported goods from Britain were enjoyed by African elites who were accustomed to mixing with Royals and political figures having studied in Cambridge and Oxford. The brand is a Lux  Afrique choice as it meets the requirements of modern day African nobilities, who still want artisan quality along with brand subtlety.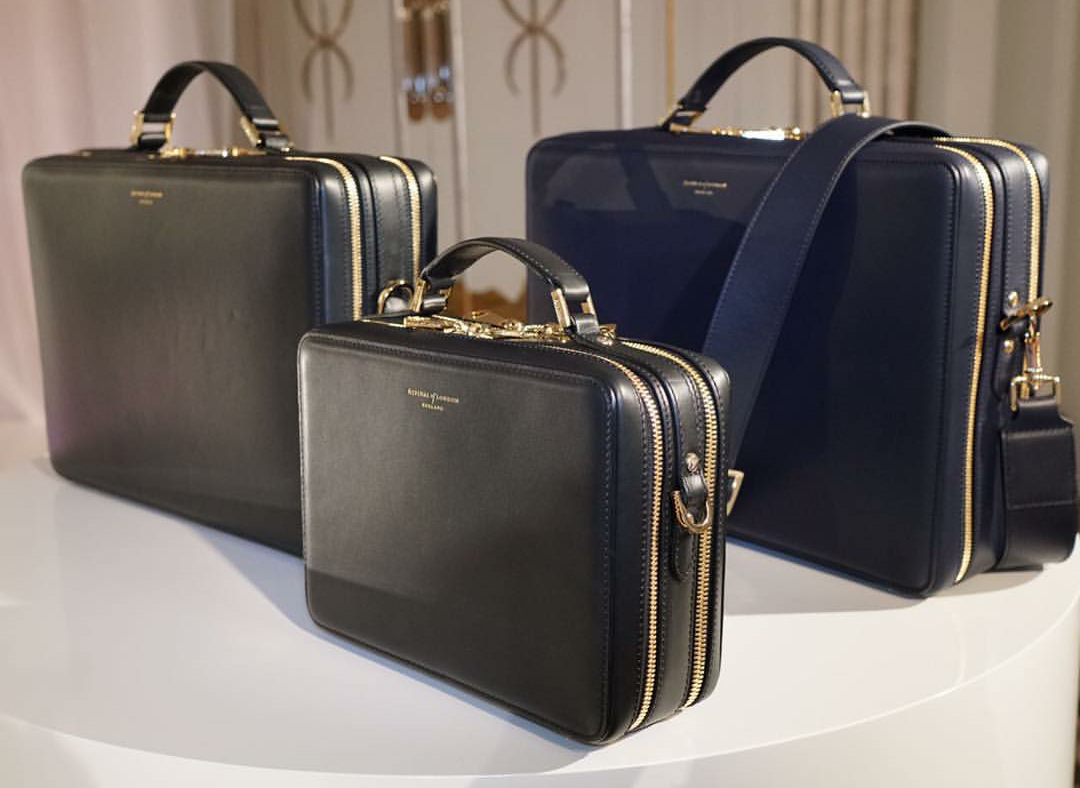 The Collection at Claridge's London
The presentation as part of London Fashion Week was at the famed Claridge's hotel in London. The Ballroom in which the new collection was displayed had significantly been transformed to resemble the multi-coloured streets found in Primrose Hill, Notting Hill and Marylebone; 'Residential rainbow' village communities in London where many legendary and British icons reside. In keeping with the British customs, the unveiling of the SS17 Collection was complemented with an appropriate serving of afternoon tea with cakes.
Aspinal of London collaborated with Golden Globe nominee Michelle Dockery, better known as Lady Mary Crawley from the British Period Drama Downton Abbey. The Dockery Collection is made with embossed leathers, Croc skin and spans a nine colour selection. It is described as a series of classic vintage styles with a contemporary twist. The Dockery Snap Bag in large features a tech pack pocket allowing for gadgets to be charged on the go, a perfect choice for the sophisticated and stylish woman of today.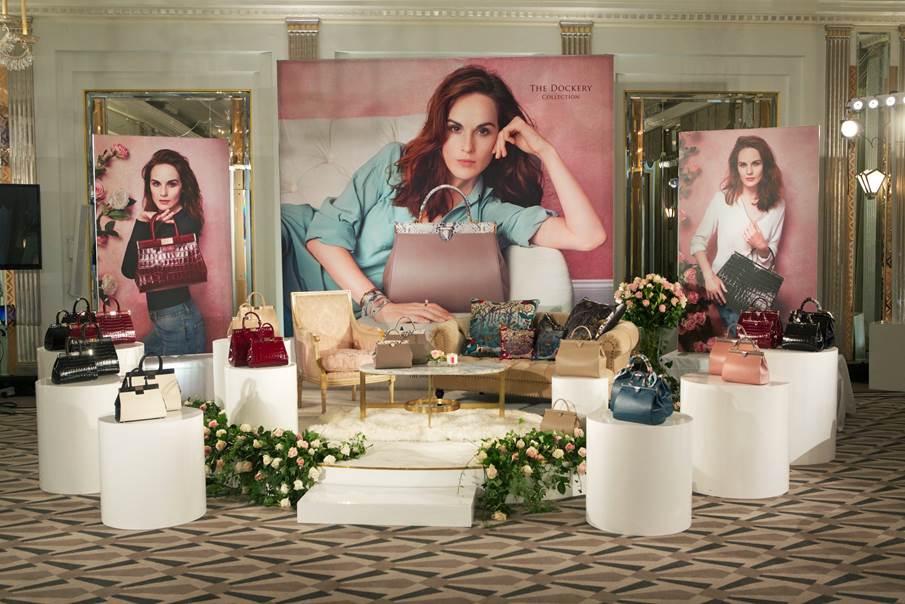 For purchases and further information on the personal and corporate services the company provides, visit www.aspinaloflondon.com or contact info@luxafrique.com