High-end fashion is lighting up the industry once again as London Fashion Week comes to an end. But one African British fashion designer stood out from the rest this year. Duro Olowu, dazzled the catwalk with an exquisite selection of his ready-to-wear Fall Collection of 2021, telling a story of strength and relation when it comes to the global pandemic, reminding us all that we are moving upwards, not down.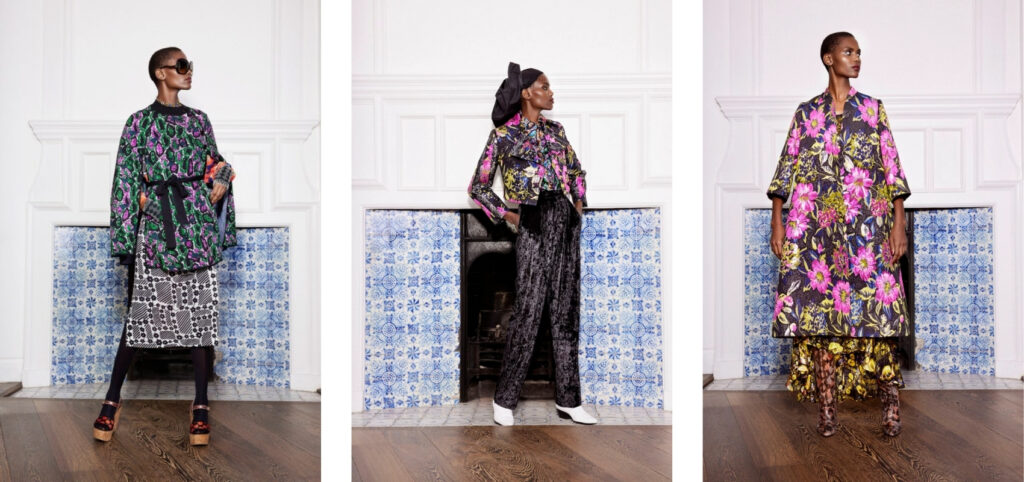 As part of the theme of opulent fashion electing comfort over luxury for 2020, the "sweatsuit" took its place in the fashion world. However, Duro Olowu, the Nigerian British fashion designer, makes a point to keep his vision for fashion in 2020 and 2021 to a high standard displaying grace and elegance. Debuting his Fall collection of 2021 in London Fashion Week in February, Duro's statement-making pieces were inspired by the famous 1960s and 70's African America artist, Barkley L.
Hendricks, whose work celebrated African Americans by oil painted portraiture and conceptualism; and 1800s French painter and printmaker, Édouard Vuillard. Wrapped and layered in silk and cotton and woven raised patterns, this collection authenticates that it is not shy of its contrasting prints and eye-catching contemporary pieces. Robe-like wrap dresses and skirts, paired glorious sunglasses and trench coats fantasised in colourful enlivening style, Duro makes a point that attention to detail is undeniably important.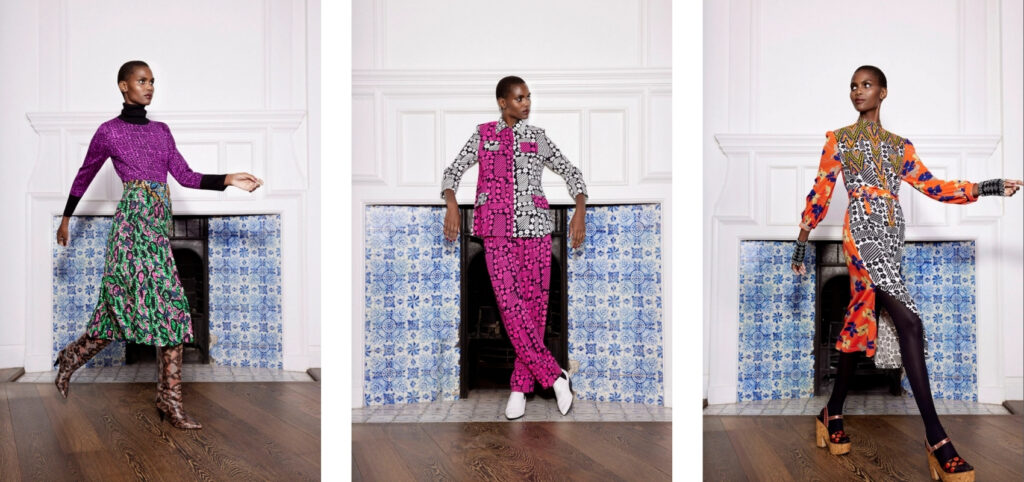 Duro Olowu is a self-made fashion revolutionist proving time and time again, that his interest in international culture, art, fashion and historic knowledge triumphs expectations on the British Vogue Runway and high-end fashion. Trend-driven by his heritage, Duro elevates African, urbane women and men's wear, confidently reflecting on the beauty of his origins and roots. Duro, crafts his profound collections keeping historic culture and art at the very heart of his expressive fashion artworks.
This unmatched British African designer, has created flawless urban and resort wear since 2004, had launched his label and soon after, was awarded "New Designer of the Year" at the British Fashion Awards in 2005. He continues to expand his admirable, contrasting knitwear in fine fabrics, outrageous prints, amalgamated with striking colours and patterns.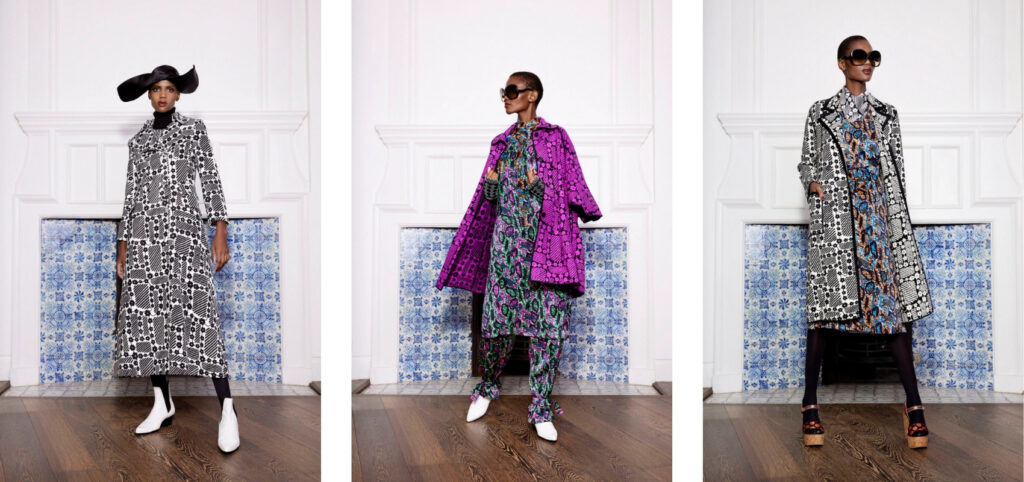 Just last year in London Fashion Week, Duro debuted his Spring/ Summer collection of 2021, infused in tailored excellence it showcased diversity through clashing textiles and patterns. This modern collection, inspired by late Emma Amos, the printmaker, effortlessly screams leading dynamism and a La mode. Found at his boutique in London Masons Yard, just off Dukes Street in St. James, his S/S 2021 collection has been released and ready for us to explore its uniqueness with cutting-edge accessories and chic designs for this years sunny season.
Undoubtedly, Duro Olowu will continue to take high-end extravagance uplifting African trend on the runway for the year 2021. 
---
Duro Olowu's RTW Fall collection of 2021
Photos by Luis Monteiro
Styled by Duro Olowu
Makeup by Maria Papadopoulou
Model: Neema Kayitesi