While Paris Fashion Week is in full spring, we would like to share with you what had happened during London Fashion Week a few days ago.
One of the highlights of LFW was the Markus Lupfer show in London's skyscraper Blue Fin venue. The designer took over the most impressive space of the building – the Wintergarden. With its double storey glass windows, the show space was filled with sunlight and boasted views of the Shard, St Paul's Cathedral and the Thames.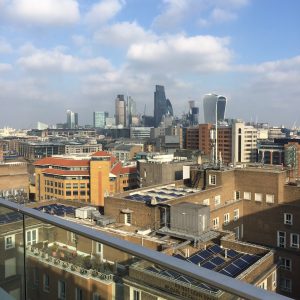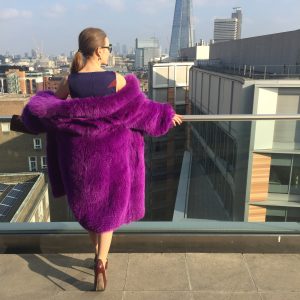 Markus Lupfer is a famous British designer renowned for his humorously subversive knitwear, and inspired approach to jersey daywear and tailoring. His innovative and often surreal use of print, embroidery and graphic embellishment continues to earn him a devoted celebrity following, including the likes of Madonna, Beyonce, Rihanna, Katy Perry, Jennifer Lopez, Cara Delevingne, Olivia Palermo, Anna Kendrick and Nina Dobrev.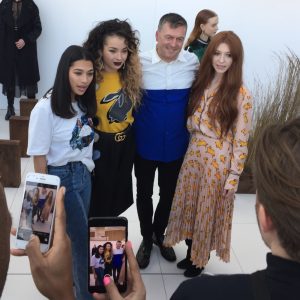 Markus with celebrity friends: singers Vanessa White from the Saturdays, Ella Eyre, Nicola Roberts, ex Girls Aloud during LFW show in London this February
The AW17 show of Markus Lupfer was both refreshing and playful. The new collection motto 'Be yourself, everyone else is taken' (Oscar Wilde) totally captured the liberating clothes and the attitude of the show – girl on a mission to uncover a brave new world of patterns, textures and silhouettes.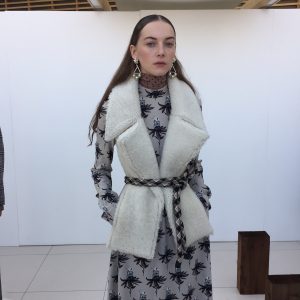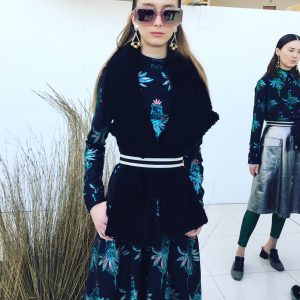 The designer encourages the viewer to explore and experiment with fashion by mixing of planetary polka dots, space-age leggings and zodiac-embroidered knitwear. We really liked the hand-drawn prints and unexpected details that bear the hallmarks of travel and exploration. From polar bear motifs and arctic florals on bomber jackets and party skirts, to beaded collars of the oversized coats, the collection celebrated individuality and self-expression.