Looking to the future, with its latest deviance from the conventional silhouette, the Dutch yacht engineering company, sea level, unveiled its superyacht design: Future CF8: A concept of long distance water travel. The conceptual 80-metre long, 30-metre wide yacht promises to be the first of its kind in the realm of luxury superyacht.
Currently being developed by the Netherlands-based company: Sea Level Yacht Design & Engineering.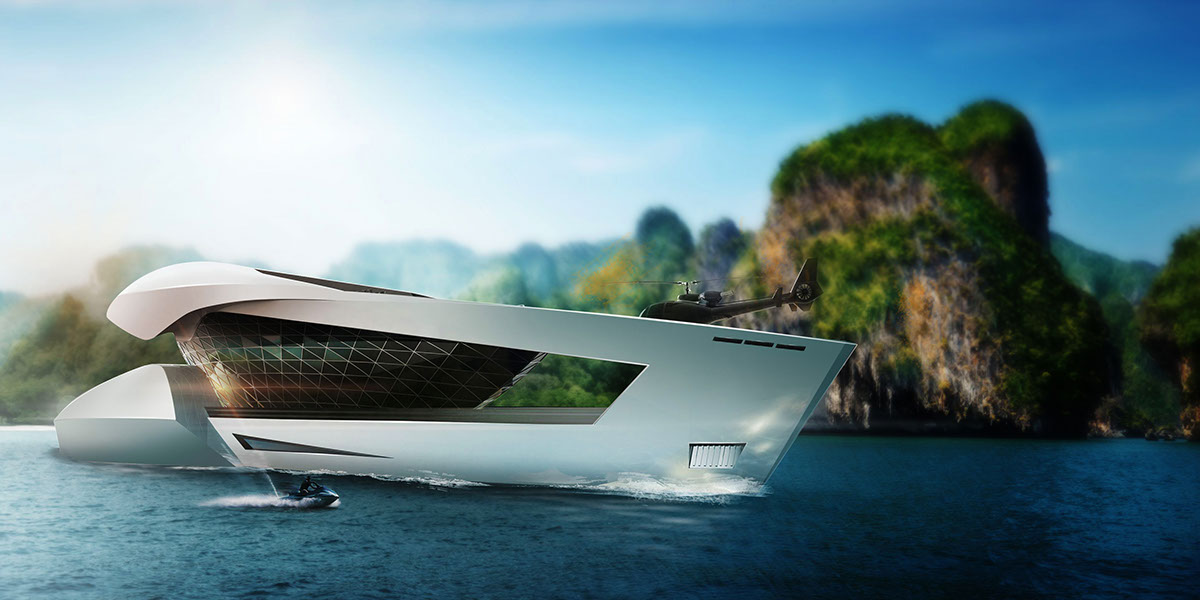 This new concept of superyacht sailing redefines the idea of Yacht luxury. With its name as a symbol of 'cars and family in 80 meters', the superyacht takes innovation to an entirely different level. Without a single modesty, the yacht boasts of its top-notch features including a centre volume with a skin built out of the glass to bring a bright light into the living spaces, a swimming pool that doubles as a dance floor, a 1,100 square showroom, which can accommodate and show off eight cars. On the first glance, one may be may be tempted to wonder what cars have to do with this unique vessel.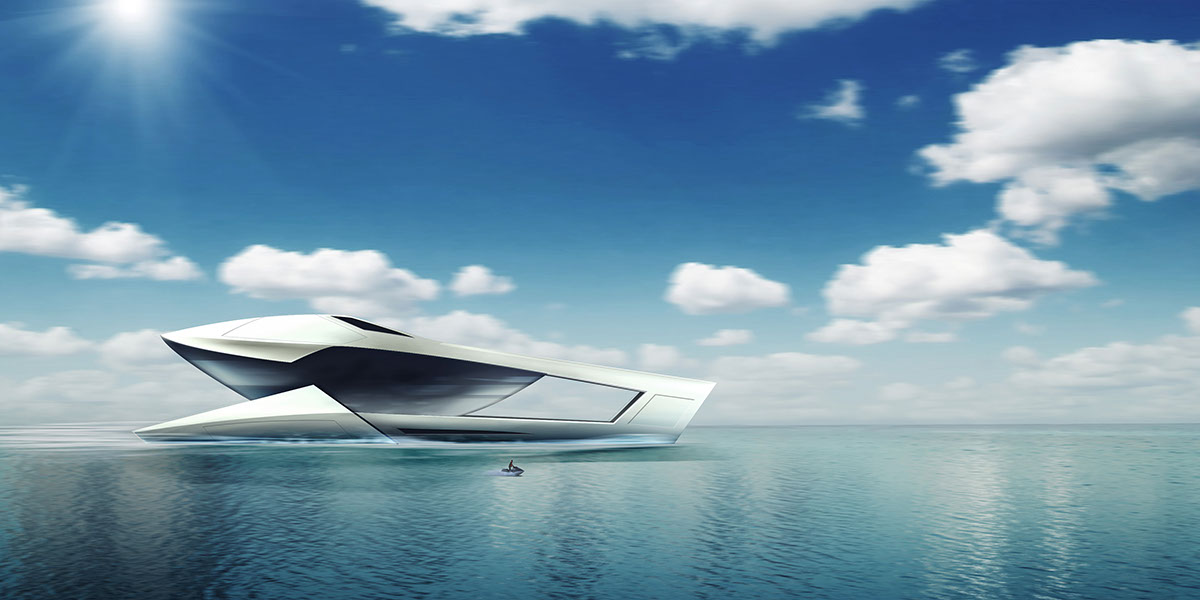 However, according to the TELEGRAPH, 'Though those automobiles will be of little practical use on board, that storage capacity should appeal to owners who like to drive in the new destination they visit', or perhaps to the billionaire who likes to show off his motors to his guests on board.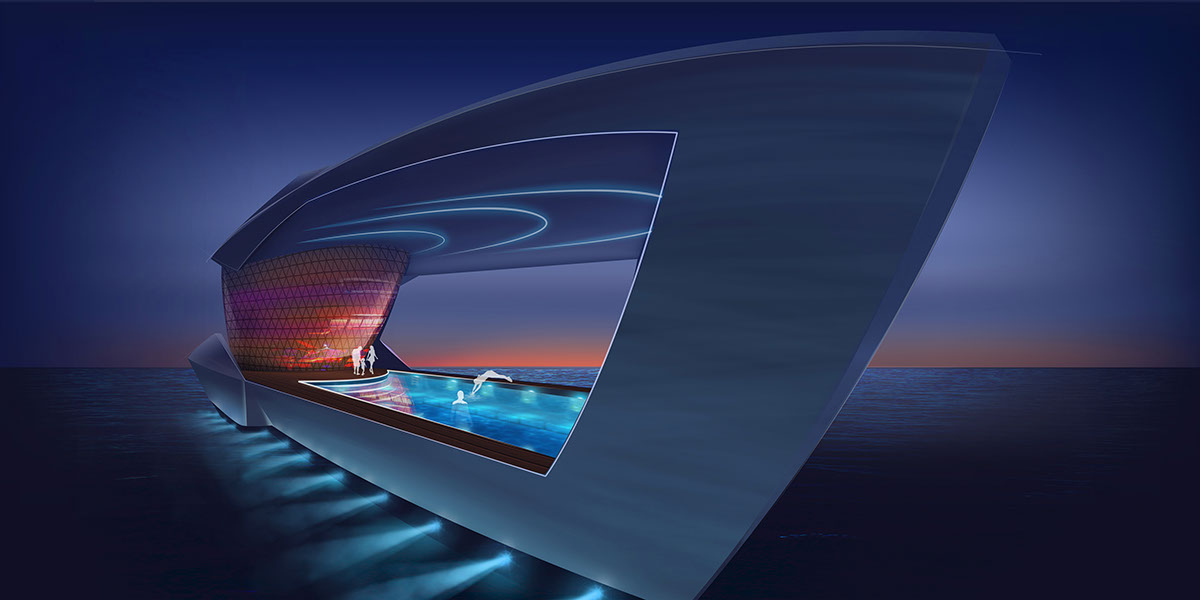 The glamorous swimming pool on the lower deck is beautifully designed in a way that the water falls from a stream, which flows from the upper deck, cutting directly through the ship and falling straight into it. The same pool can be covered with a dance floor for parties on a touch of a button. Most travel and luxury lovers regard this pool concept as 'jaw-dropping!'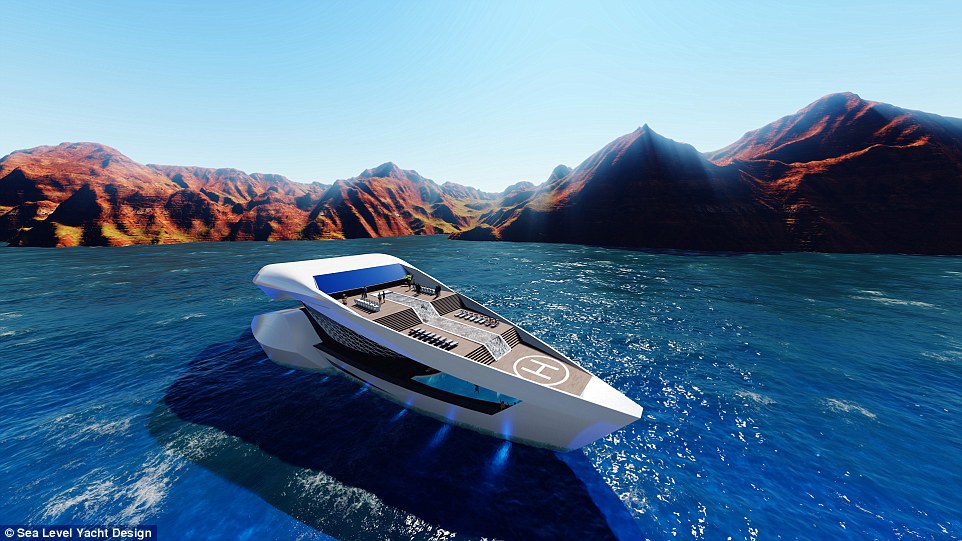 Other conventional and luxurious features include a helipad on the foredeck, two lifts, a waste water treatment system, sauna, modern class gym, a cinema, tempting selection of water toys such as two 10-meter tenders, four Waver runners, and a miniature deep Flight Dragon personal submarine for aquatic adventure.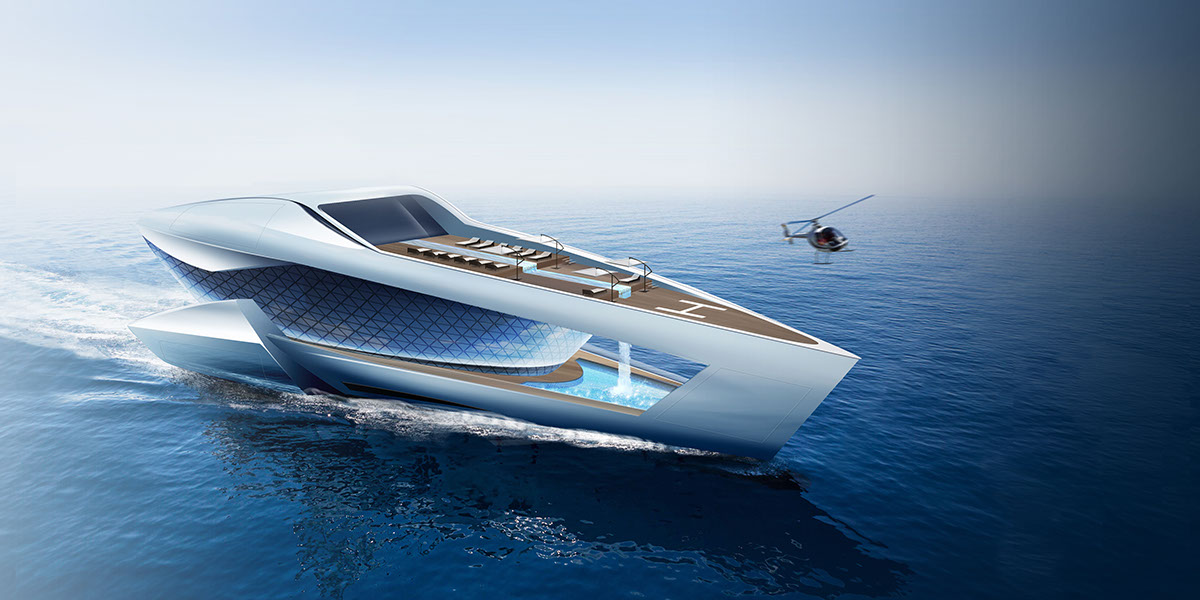 The CF8 accommodates up to 12 guests and sports 8 VIP cabins with extra cabins for the nanny and the butler. With the owner's suite located on the special owner's deck on the yacht with an eight-person Jacuzzi, the cabins come with en-suite facilities and a walk-in closet.
Sea level Engineering promises that CF8 would be capable of reaching a top speed of 18knots with a range of 5,000 nautical miles. According to John O'ceallaigh; while it could be years before CF8 is realised, should it even be commissioned, yachting fans can still expect to see some striking vessels should they make their way to Monaco and the surrounding area this summer.
Designed with care to detail and ambiance providing great stability at sea that will give optimum comfort. With an inextricably linked hull and superstructure, a strong outer shape with sharp design lines that refer to the character of sports cars: the CF8 super-structuring gives it a fast and aerodynamic shape.
'Apart from sea-going comfort, the wide beam generates an ultimately spacious feeling. The guests will experience an extraordinary indoor and outdoor atmosphere that is most different than in existing superyachts'. ─ Jeroen Van der Knaap