Certain coincidences have the power to forge destinies. For Gabrielle Chanel, the lion was one of them. The fifth sign of the Zodiac, the lion watched over her from the day she was born on August 19, 1883.
Superstitious and fascinated by the stars, Gabrielle quickly considered the animal associated with her birth date as a source of luck. In 1920, devastated by the sudden death of the love of her life, Boy Capel, she let her friends José-Maria Sert and his wife Misia convince her to join them on their trip to Venice. Gabrielle fell madly in love with the city and experienced it like a rebirth.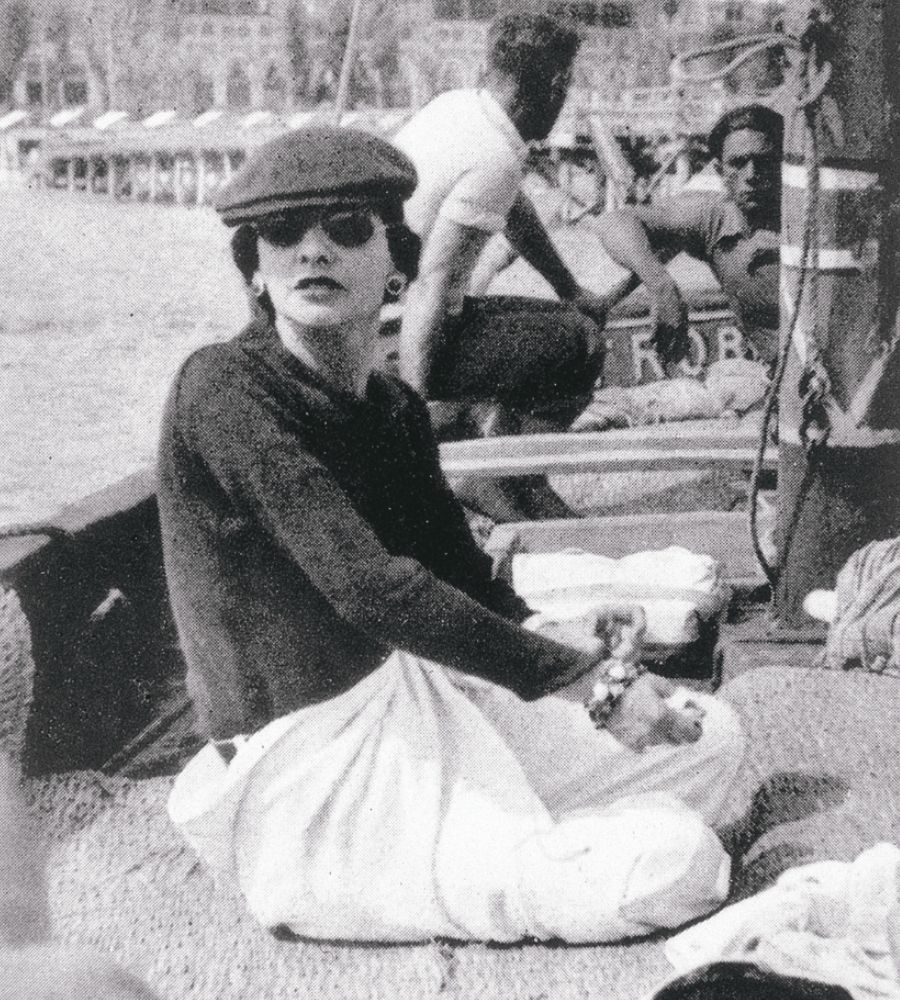 She drew strength from the bustling energy and the artistic and fashionable atmosphere of the city, like her, under the sign of the Lion. Guardian figure of the city that captivated and inspired her, the feline symbol of bravery and renewal was everywhere. Sovereign. Towering over St Mark's square, decorating pediments and palace doors, gracing mosaics and stone statues, her revered animal filled her with the strength to carry on. Venice marked the beginning of a new life. 
The treasures of Byzantine art she discovered in this city of contrasts that marks the boundary between East and West became a lasting source of inspiration for her style, in which the lion quite naturally found its rightful place. Because it seemed to have been there with her from the start, Gabrielle, an enlightened lover of fortuitous coincidences, saw the lion as much more than an emblem: it was her talisman. Bold, instinctive, solar, she cultivated the strong and independent character that likened her to the lion and surrounded herself with its benevolent presence.
The lion became the guardian of her apartment at 31 Rue Cambon. Sculpted in marble, bronze or wood, set on a table or a mantle, watching over her cigarettes and scissors, the king of the animal kingdom protected the intimate space of Gabrielle Chanel. To keep it by her side, she also added it to her creations. 
Engraved on tweed suit buttons or the clasps of her bags, the lion would become a favourite subject and icon of Chanel High Jewelry. Today, it is making a majestic foray into the world of Chanel fragrances as the latest addition to the Les Exclusifs De Chanel collection.
Our personal shoppers are available year-round and can source and deliver this Le Lion De Chanel fragrance and other Chanel items to all 54 African countries. Feel free to contact our team to order some of your favourites luxury items.
WhatsApp: +447405147040 | Email: order@luxafrique.boutique