Adding yet another facet to the original barefoot luxury resort, Soneva Fushi's new Water Retreats are ready to welcome guests at the end of September.
Reached by a gently curving jetty near Dolphin Beach, at the opposite end of the island to the Out of the Blue dining destination, the eight Water Retreats have been designed to ensure the utmost privacy for guests, as well as to make the most of the picturesque ocean vistas.
Guests can expect innovative designs and some new changes to the iconic Water Retreat designs that can be found at Soneva Jani.
According to Sonu Shivdasani, Soneva's CEO and Founder, when Soneva Fushi first launched in 1995 the resorts redefined tourism in the Maldives and pioneered the concept of sustainable luxury. Aiming to evolve with the guests' ever-changing needs and remain true to the spirit and laid-back ethos of Soneva Fushi, the new Water Retreat villas will elevate the villas offering.
The world's largest overwater villas
The spacious interiors and exterior living spaces give guests more to love, as well as making them perfect for families. The 1 Bedroom Water Retreats (584 sqm) and 2 Bedroom Water Retreats (857 sqm) are said to be the largest overwater villas in the world.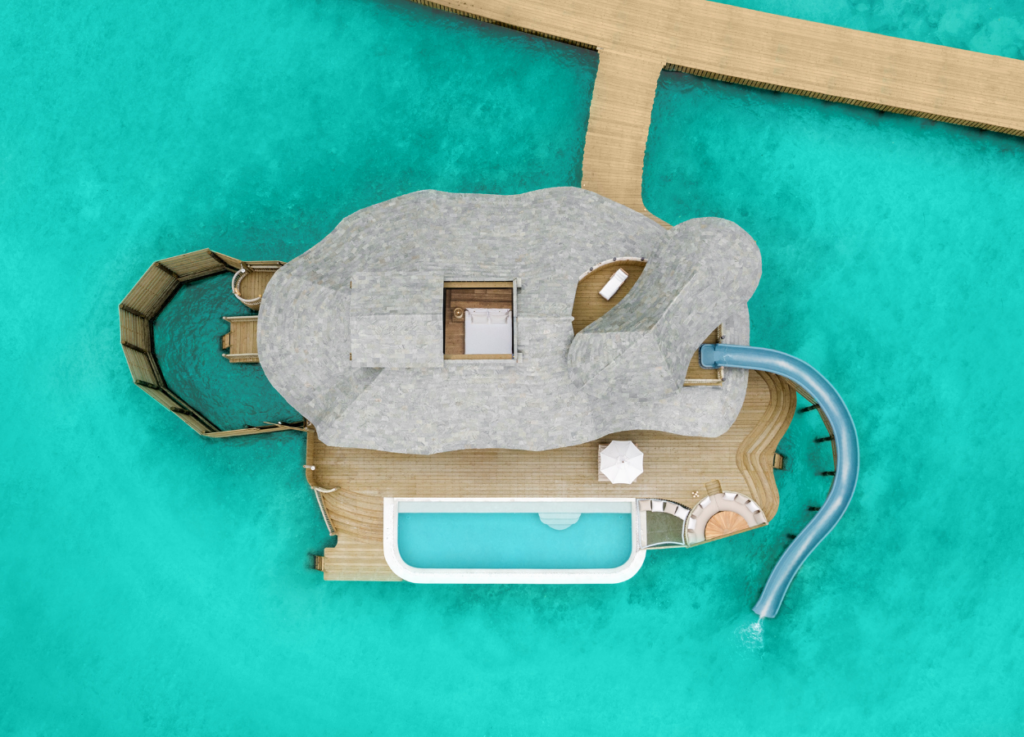 Rustic castaway décor
When it comes to the interior, the colour palette consists of light blues, greens, and soft beiges, bringing to mind the colours of the ocean around Soneva Fushi and the verdant island jungle.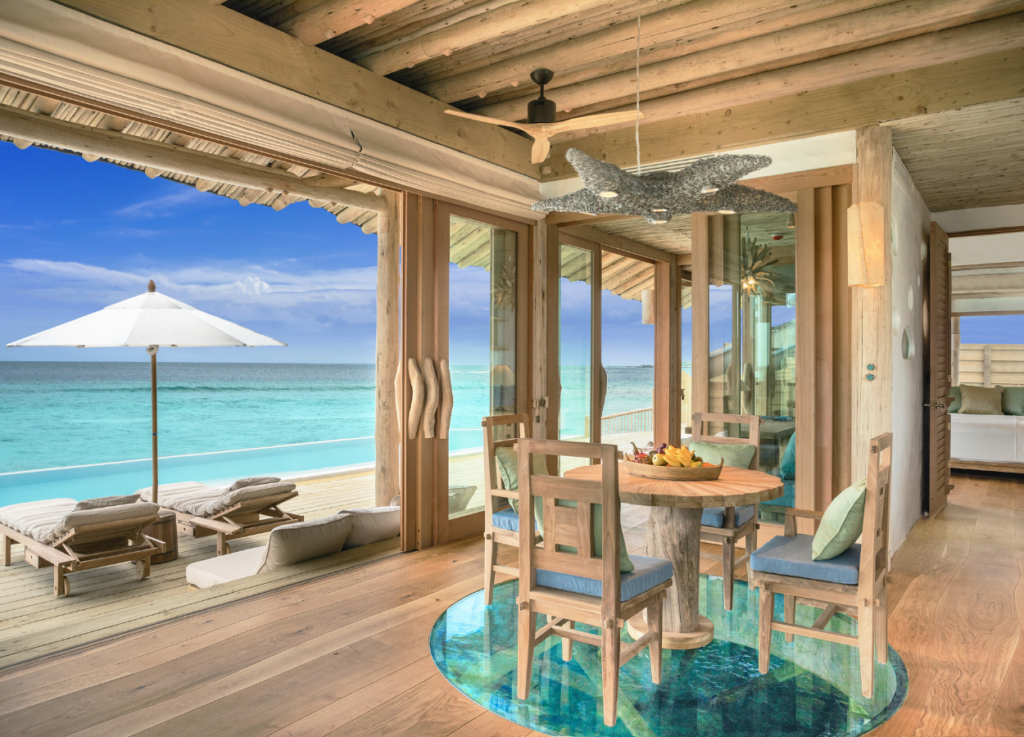 "I wanted to keep Soneva Fushi's natural beauty, so it looks almost the same as the day we found it, with the villas hidden amongst the vegetation. When we had to add more villas, we didn't want to touch the beach, as we believe it should be for our guests and the turtles that visit our shores. So, we built over the ocean," said Eva Malmstrom Shivdasani, Soneva's Creative Director and Conscience.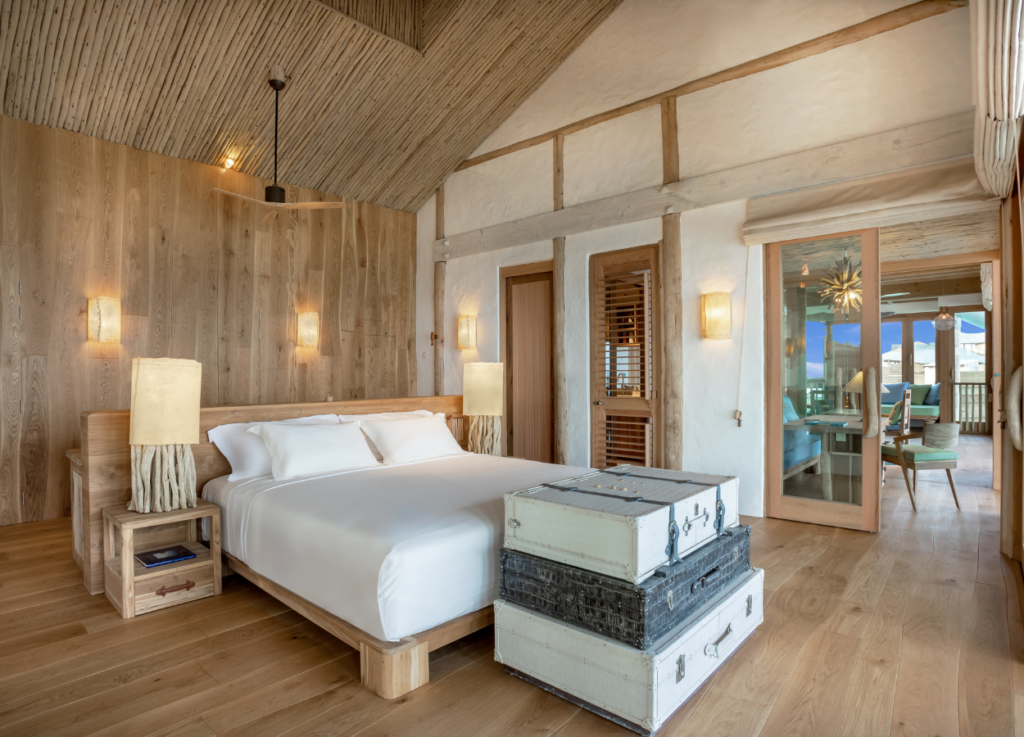 "The new Water Retreats are very spacious and have been finished in Soneva Fushi's rustic style. Everything is bespoke and the joinery craftsmanship is amazing. Guests can now stay in an island villa or a Water Retreat without moving between resorts," she added.
With a choice of either sunrise or sunset views, Soneva Fushi awaits.