Two luxury houses recently combined for the love of shoes; Harrods and Ralph & Russo.
Luxury house, Ralph and Russo's new shoe collection "Eden" draws its inspiration from "wild, organic gardens" says co-founder and Creative Director, Tamara Ralph who was born into four generations of fashion, style and cordwainer savoir-faire.
The private launch attended by Sasha Saenko and myself was held Thursday night at none other than London's number one, luxury destination – Harrods.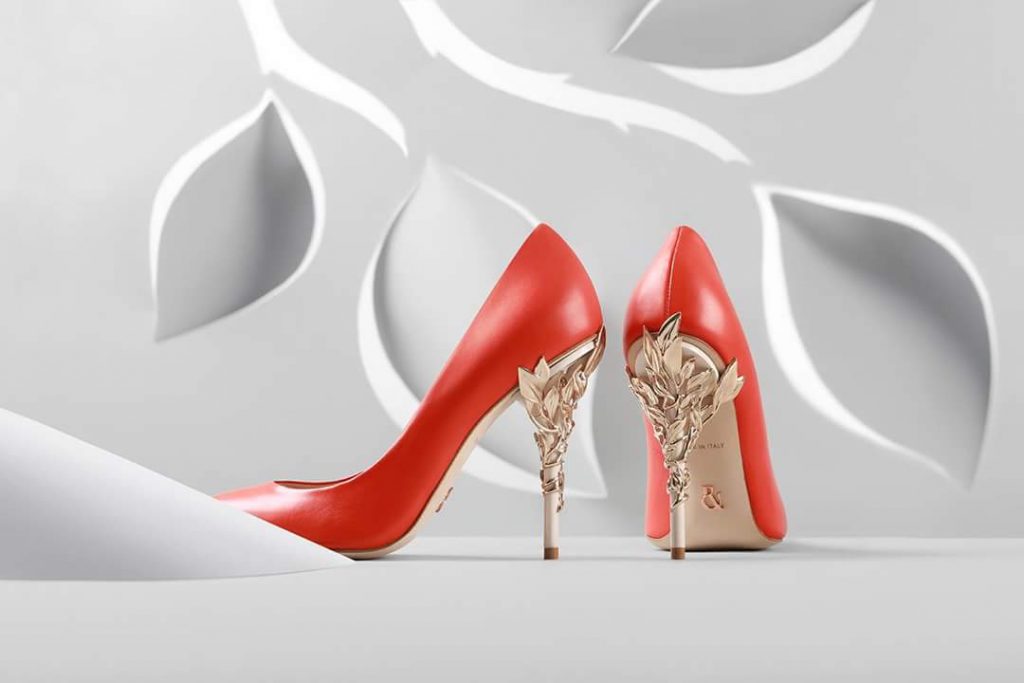 As soon as we arrived into the heart of the glistening Shoe Heaven on the 5th floor, we were welcomed by her expert team at hand. Tamara standing poised in her Black satin Eden heels, a white mid-skirt and silk sheer black shirt was taking the time to answer questions from each customer. She looked absolutely stunning; petite and elegant, her warmth could be felt across the room. We slowly made our way to her, stopping by each shoe and clutches to soak in the artistry on our way.
We soon felt like three old friends, discussing the exclusive-to-Harrods creations, the importance of Harrods as the ultimate luxury destination for many clients around the world and she teased us without revealing her two new projects.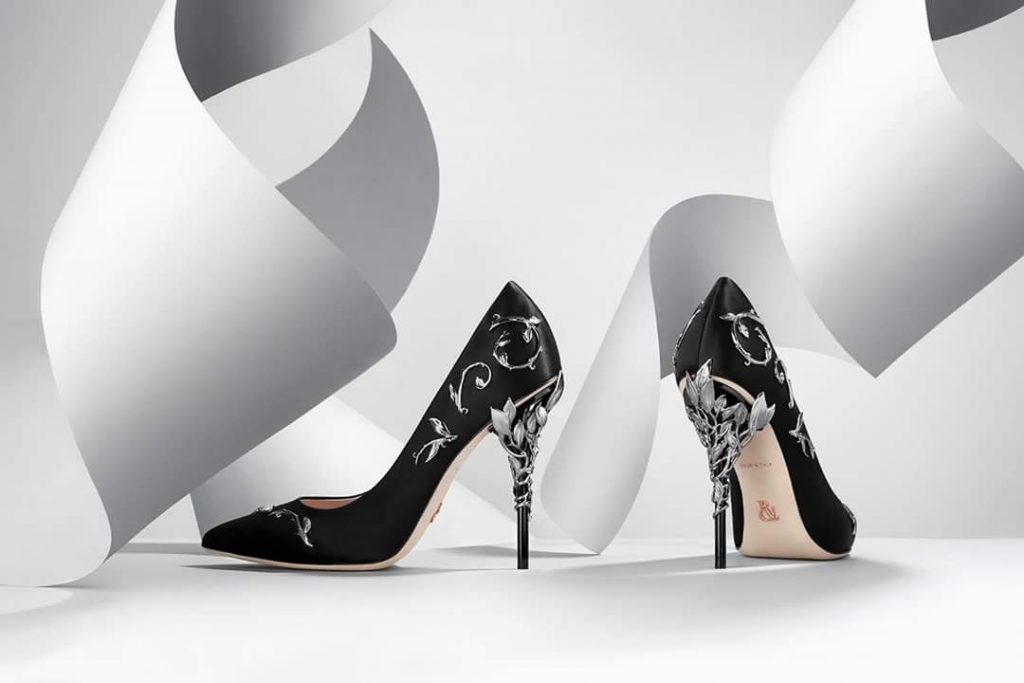 The Knightsbridge emporium is truly  "One of the best department stores in the world, the customer service and range of products is phenomenal. They have always been supportive of the brand" expresses Tamara whilst I was admiring her matching emerald ring and earring set.
The shoes are truly stunning, "high but the most comfortable cut" Tamara whose clients include Beyonce, HRH Sheikha Mozah of Qatar and the luxury consumers from Africa with an eye for exquisite shoes.  Over the years she has amassed an impeccably well-dressed list of clients who are often flying to her private London or Paris townhouse for private fittings.
Rich in colour and opulent in design, the three new styles feel like works of art and are certain to become a cherished piece in any shoe collection.
My only advice – do not delay. I saw for myself how getting hold of a size 38.5 pair of Eden heels became one lady's paramount struggle as I was holding the last pair. Her pair. Luckily, I was only admiring its elegant details.
The Shoe Heaven on floor 5 will hold the exquisite collection until the 4th of September 2016.