Despite what the media shows you, Africa is more than poverty, struggle and South Africa. Sure visiting the home of former President Nelson Mandela is a must, and the beauty of Cape Town and Durban can leave one speechless, but with 53 other countries making up the continent, there is so much more Africa to explore. From stunning beaches, high end shopping, tasty culinary experiences and more, there is a world outside of South Africa that you simply must experience! Here are 3 of Africa's hidden gems that you must visit.
MOZAMBIQUE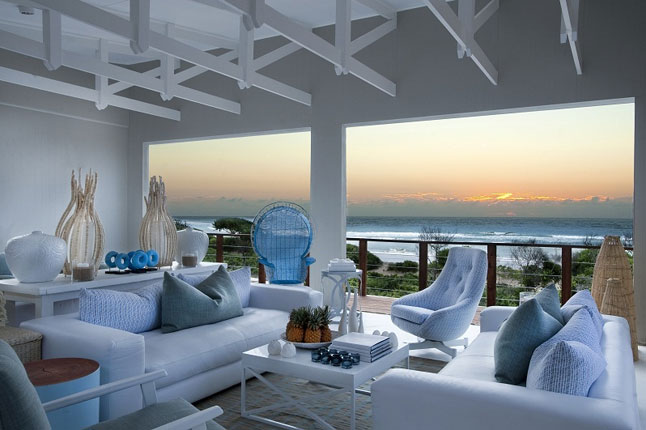 Though it's not as high on the travel wish list as its nearby cousin, Tanzania (especially with that $160 visa fee for U.S. citizens…ouch), Mozambique is an African destination on the rise. The hustle and bustle in the capital of Maputo is beautiful with Portuguese-era buildings and their graceful balconies, waterside setting and wide avenues lined with jacaranda and flame trees. Drop your bags at the Radisson Blu or Polana Serena Hotel and then gear up to explore wonders like Great Limpopo Transfrontier Park, a massive swath of land that comprises national parks in Mozambique, South Africa and Zimbabwe and allows visitors to cross the borders freely within the park. Head to Manica, a former gold trading area, this picturesque town in central Mozambique is now known for its thousand year old Chinamapere rock paintings, which are considered sacred by local residents. Just miles from the South African border in southern Mozambique, the town of Ponta de Ouro boasts some of the country's loveliest beaches and opportunities to scuba dive among dolphins, and if you're looking to get away and experience some luxury, then escape to the paradise private island of Bazaruto, a jewel-like archipelago off the coast and unwind at Anantara Bazaruto Island Resort.
NAMIBIA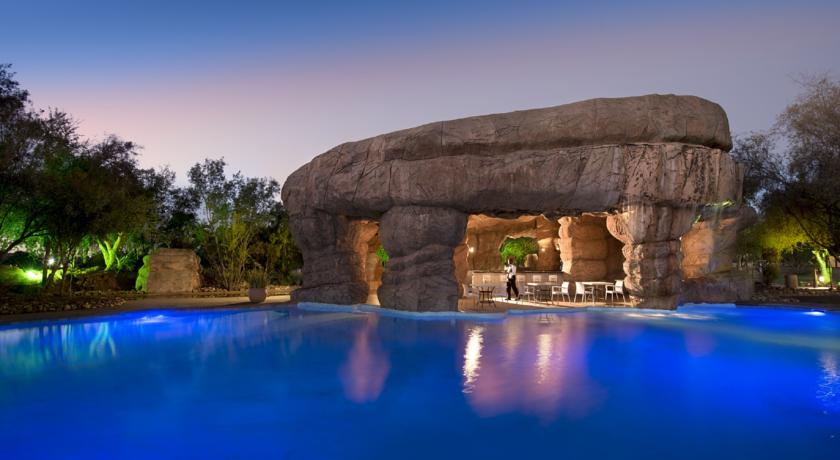 Situated just a short plane ride away from its more well-known sibling South Africa, Namibia is a southwestern African country. Its interesting cultural mash-up, endless activities and natural wonders cater to every traveler's style. Fly into the capital city of Windhoek's Hosea Kutako International Airport and head straight to the Hilton Windhoek or venture just outside the city to Windhoek Game Camp and enjoy some low-key luxury glamping at a very affordable price.
Visit Tintenplast, the parliament building, Parliament Gardens and the historic Katatura Township for a glimpse into local life. Hire a reliable local tour guide and take a drive into the Namibian desert. Stop along the Skeleton Coast to spot shipwrecks, Walvis Bay to watch the Atlantic Ocean and desert collide, before finally reaching the town of Sossusvlei. In Sossusvlei, be sure to spend the night so you can hike the stunning red sands of Dune 45 at dawn and catch a spectacular sunrise. If you have enough time, head to Etosha National Park for a three-day guided safari tour that will introduce you to the amazing nature and wildlife reserves Namibia has to offer.
ZANZIBAR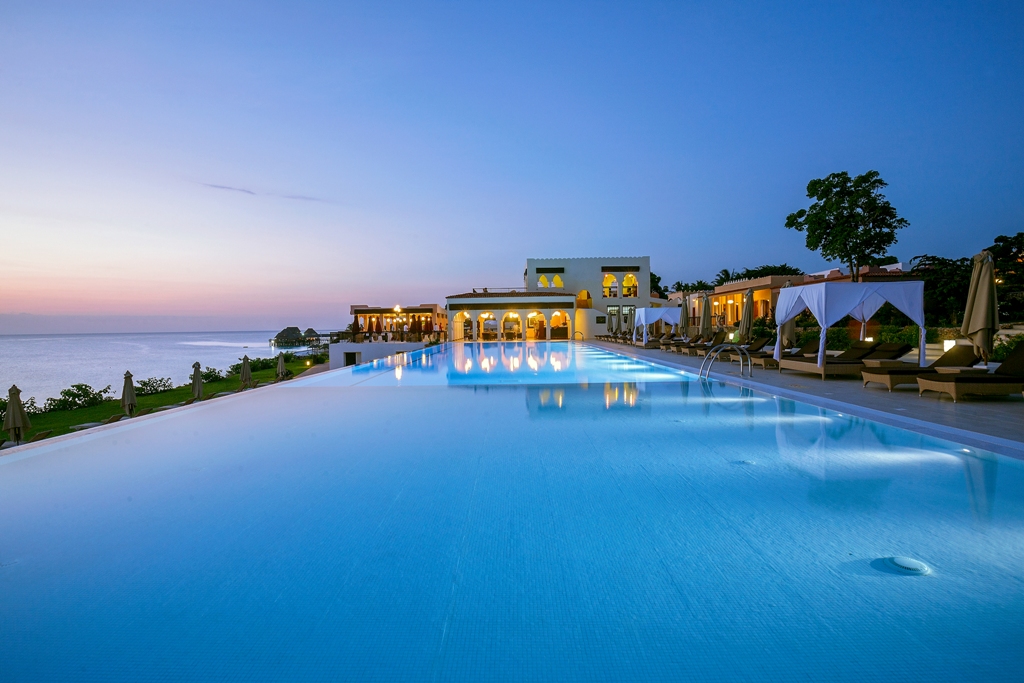 A short plane ride away from both Kenya and South Africa lies the East African paradise of Zanzibar. This semi-autonomous region of Tanzania is infused with a unique heritage, full of Caribbean-like charm, yet distinctly African. If you're looking to experience a different side of Africa, a trip to Zanzibar needs to be at the top of your list. From the bustling markets, vendors selling handmade goods, men selling fresh sugarcane juice, women carrying groceries and kids rushing off to school, the capital city of Stone Town seems to always be filled with welcoming energy. Rest your head at the Double Tree or Park Hyatt hotels before heading out to explore. The massive, ornate doors that line the streets speak to the island's heritage. Yet historic buildings like the House of Wonders (a former palace of the sultan of Zanzibar) could easily remind you of those found on Caribbean islands like Jamaica and Trinidad. A UNESCO World Heritage site, Stone Town is also full of history. Exploring sites like the last open slave market, presided over by Arab traders until it was shut down by the British in 1873, and the oldest building in the city, the Old Fort, can help you feel more connected to the island and its people.
Just before sunset, nearly everyone in Stone Town gathers in Forodhani Gardens to grab some fresh seafood or Zanzibar pizza, and to watch an amazing spectacle: the Sunset Jumpers. These local kids compete to see who can do the best flips into the water, and with the sunset as their background, the results are nothing short of amazing. Hire a driver or grab a seat on the local bus to head to the coastal town of Nungwi, where the beach front Double Tree Nungwi gives you a prime spot of Zanzibar's seemingly endless views of turquoise blue waters. You can watch local women cast nets for fish along the sandbanks or watch children play soccer along the shore as the sun sets. The clear waters are also the perfect setting for exploring Zanzibar's marine life. Sign up for a Safari Blue excursion and spend the day swimming with dolphins, diving among beautiful reefs or snorkeling alongside colorful fish. Paje Beach on the southeastern coast offers waters great for surfing, dhow sailing and more jaw-dropping uninterrupted views of the Indian Ocean that'll ensure Zanzibar blue is your new favorite color.
Source: africanglobe.net