African Fashion Week London/Nigeria has announced their new brand ambassador to be none other than Nigerian AfroPop Artist Yemi Alade. Find out what made Yemi their perfect choice to be AFWL & AFWN brand Ambassador.
---
Our distinct journey as a proudly Nigerian, Proudly African and international brand began about 6 years ago in London.
What we started then as a small brand to satisfy a niche, has now gone on to become an award-winning and very well-recognised brand which is the biggest platform of its kind in Europe showcasing African designers and African inspired fashion. The popularity and success of the Africa Fashion Week London brand was what triggered us to bring the brand home to Nigeria.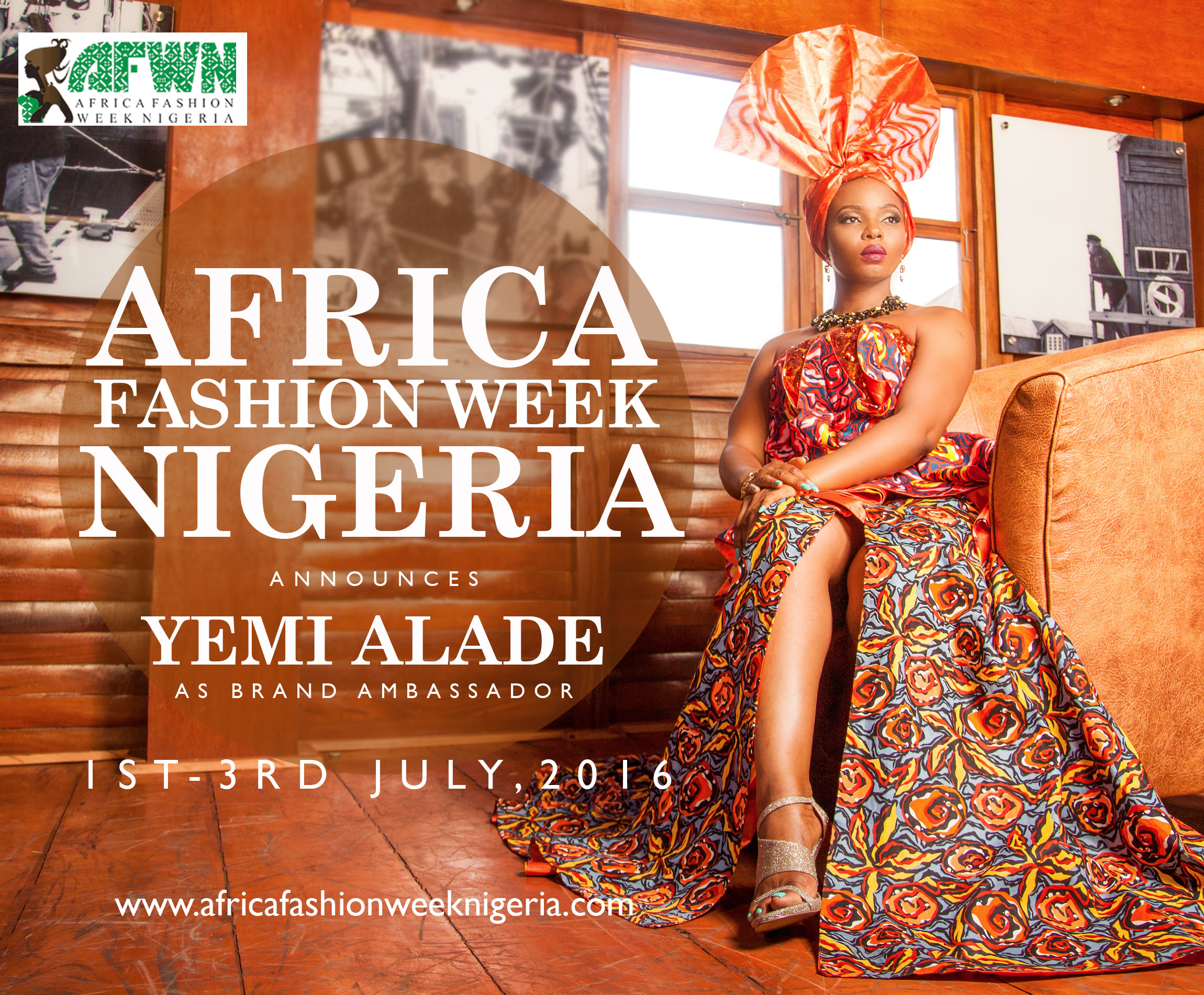 Africa Fashion Week Nigeria, now in its 3rd has been a memorable and very fulfilling journey. In just a few months, we will not only be celebrating our 3rd year anniversary but it will be yet another Africa Fashion Week from 1st July to 3rd July 2016 with a fashion exhibition and showcase of upcoming and established designers.
From the word go, our mantra was to discover young new exciting brands by providing a platform to build and promote them to an international standard.
Africa Fashion Week Nigeria promotes the beauty of Africa, from the creative side of fashion to the business of it.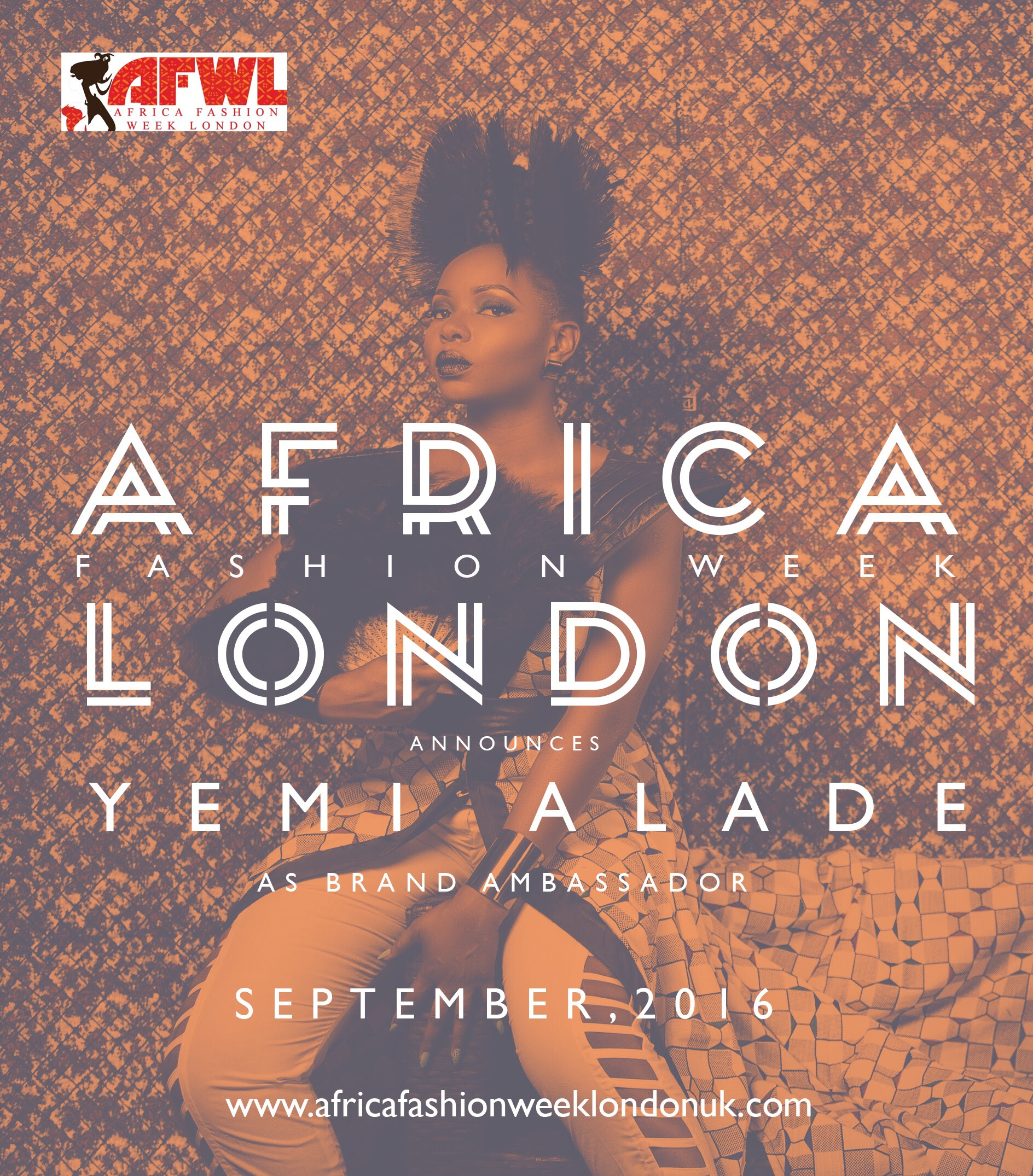 Known to the world as Mama Africa, the incredible and talented singer known to us as Yemi Alade, is our 2016 AFWN & AFWL brand ambassador.  Ronke Ademiluyi founder of AFWN said 'This year, we chose someone who embodies the true African woman. A strong, intellectual and musically inclined woman; her music reflects what's good, what's great and what's best about the motherland.  We couldn't have chosen anyone more suitable to be our brand ambassador'.
Photo Credit: AFWL/AFWN 2016 Yemi Alade

"Firstly, I want to start by saying thank you to AFWL for taking the time to select me as their brand ambassador.

Words are not enough, but the idea is to portray AFRICA in positive light to give us all HOPE AND FAITH in this GREAT CONTINENT.

GOD BLESS NIGERIA.
GOD BLESS AFRICA.
GOD BLESS US ALL."