Famed luxury brand Louis Vuitton is no stranger to creating watches, and their new timepiece goes a step further. After years of creating luxurious mechanical watches, Louis Vuitton has announced its first smartwatch. Tambour Horizon runs on Android and is a part of Louis Vuitton Tambour colleciton. The unisex Horizon will be the company's entry-level watch. The prices will start at $2,511 for the watch case and $303 for a strap. Also, the straps will be leather or PVD and will feature many famous patterns like the iconic Louis Vuitton monogram and the equally famous checkered pattern.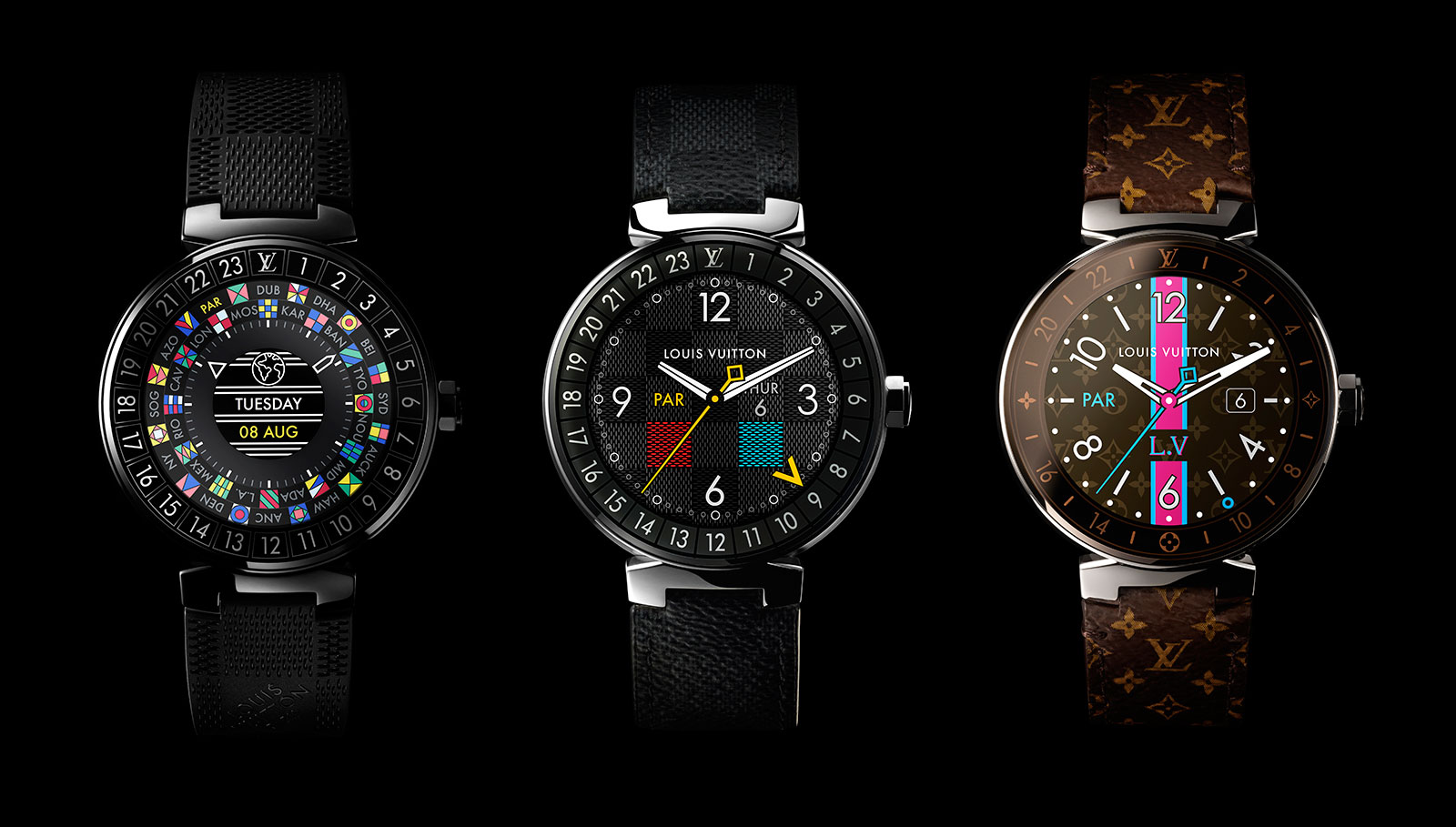 Initially, there will be a choice of three different cases and sixty straps, which will make this luxurious smartwatch highly customizable. Furthermore, customization options include numerous downloadable watch faces. Looking at the press photos, we can recognize some familiar faces like the colorful Escale Time Zone. So far, the only shown watch case is a classic round case with narrow lugs. It is finished in dark glossy metal, giving it a luxurious look, and it features a hexagonal crown.
Tambour Horizon offers travelling in style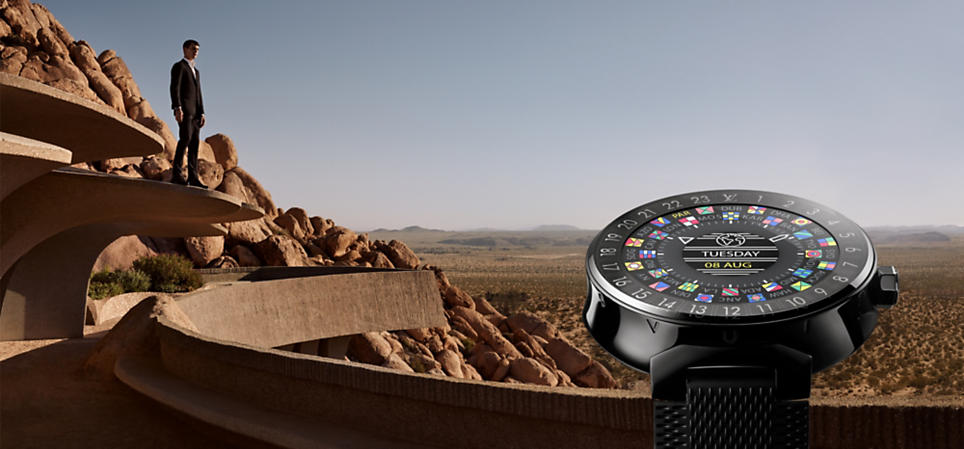 Tambour Horizon primarily caters to younger audience who travels a lot and in style. That's why the watch comes with Louis Vuitton city guides and a My Flight app. That's why this watch will be a fashion statement as well as a valuable accessory to many urban travelers worldwide. From the practical point of view, smartwatches are ideal travel accessories as they offer the same level of information without taking up space. Also, Louis Vuitton underlines the Horizon's worldwide usability, which is greatly important to Chinese customers.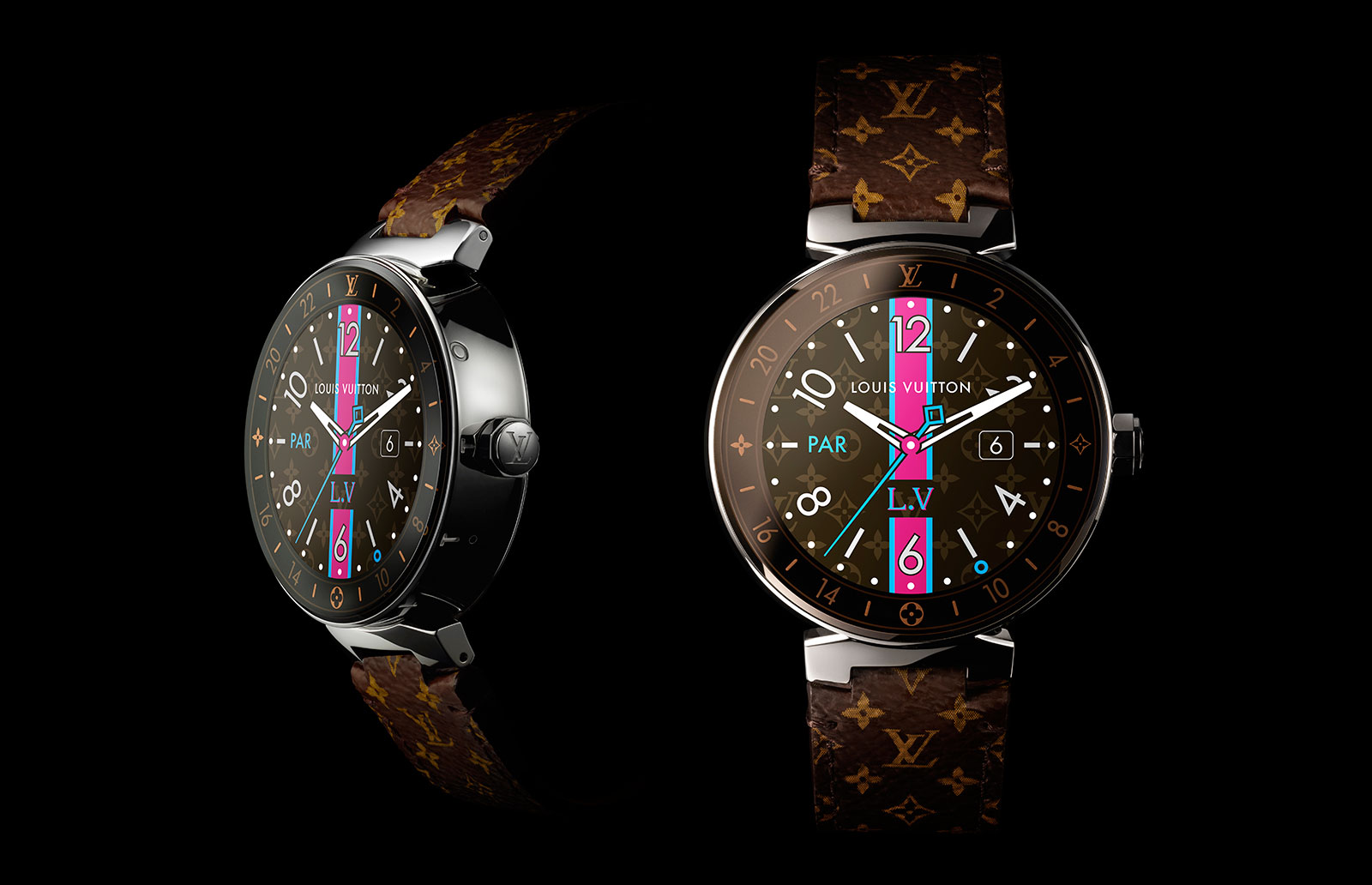 Right now, high end watches are an investment and heirloom material. That's why it's a surprise to see Louis Vuitton venturing into a somehow expendable smartwatch territory. The reason for that is fast-paced technological progress which disables these products from retaining their relevance. On the other hand, another Paris luxury house Hermes has already collaborated with Apple, creating luxurious straps for the best-selling iWatch. Faced with a challenge, Louis Vuitton just had to respond, and the answer to Hermes' leather straps eclipses the competition. With that in mind, Louis Vuitton made the best move possible, creating a new product for those who want the most luxurious out of their smartwatch. This watch might not be a watch that you'll pass on to future generations, but it sure creates a buzz in the emerging market, and its buyers will definitely have fun wearing it.
For pre-order and delivery to anywhere in Africa contact out lifestyle team lifestyle@luxafrique.com