Ugandan-born Jose Hendo (José) is known for her tree bark fabric collection. Based in London, Hendo graduated from London College of Fashion, University of art. In her final years in school, she discovered through her research what happens to the life cycle of a garment. Jose combines good design with sustainability which has earned her the tag 'African Ethical Designer'.
Bark cloth is a versatile material that was once common in Asia, Africa, Indonesia, and the Pacific; it is a dense but soft material with a texture similar to crushed velvet. Bark cloth has been manufactured in Uganda for centuries and has been declared by UNESCO World Heritage Material in 2005. Hendo makes use of bark cloth to create her designs; she is on a mission to make bark cloth work alongside other eco-friendly fabrics. She aims to bring bark cloth back to the forefront of fashion.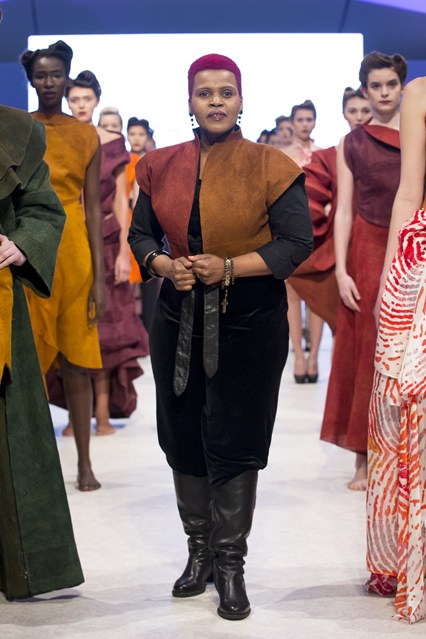 She went into the business of fashion in 2008 and launched her label José Hendo in 2010. According to her, her fashion label goes against fast fashion by developing a sustainable approach to fashion. The label also supports ethical trading, fair working conditions and raising awareness on environmental issues affected by the fashion industry.
Designer by Royal appointment, she is the go-to designer of Ugandan Royalty and government. She is known for her award-winning collection 'Resonance' made entirely of the bark cloth material. The Resonance collection is quite futuristic, and features strong, sculpted forms rather like the Japanese origami, apt given the material used, and she draws her inspiration from Japanese cutting and tailoring techniques. Hendo's wearable art may be worn upside down, collapsed, unfurled, shapes created and changed with each wearing – and with each wearer – by ingenious pulley system of strings and loops (natural materials, of course), hidden or aesthetically incorporated into the designs.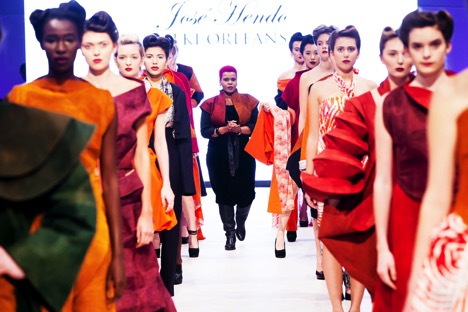 She started the R3 campaign – Reduce, Reuse, Recycle, which has become the cornerstone for her label – in February 2014. She was inspired to start the R3 campaign to go against the throwaway culture. She is currently in the process of setting up projects to work closely with the communities in Uganda.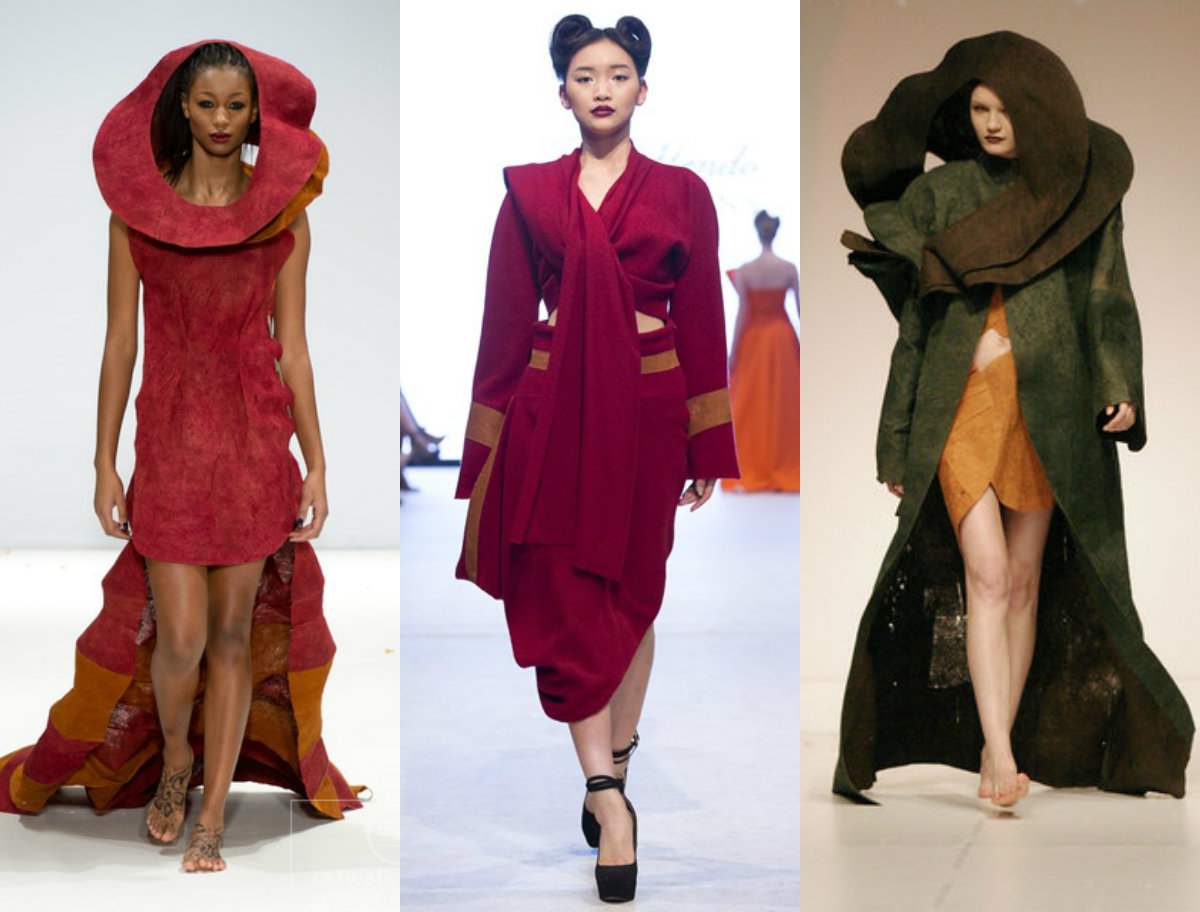 She showcased a solo runway show during the London fashion week in 2014 and hosted her first showcase at the Uganda museum in Kampala in November 2014. She was also nominated in 2014 to represent Uganda at World Fashion week in Paris. The label was officially headlined at the first ever Kampala Fashion Week, which was organized by the New York Fashion Week team.
Jose Hendo has worked on Fashion Weeks in South Africa, Durban, London, Paris, Ivory Coast and the Caribbean. She has also cooperated with cultural institutions like the Goethe Institute Berlin, South African Department of Culture, South African Department of Trade and Industry, The Creative African Industries, UK British Fashion Council, British Council, and Vauxhall Fashion.
Jose Hendo is making a positive contribution to society; this is reinforced through her apprenticeships, work experience, free and paid workshops. She facilitates these workshops at her studio and her local library while creating awareness of sustainable fashion. She is a recognised expert and prolific speaker on bark cloth and sustainable fashion. A member of the 500, Ethical Fashion Forum and Centre of Sustainable fashion Jose Hendo was a featured speaker at TEDxEuston.
Jose Hendo speaking at TedX Euston
By merging good design with sustainable fashion, we can only hope that Hendo is barking up the right tree.