Today's One's to Watch features an exquisite fashion voyage through the highly rated 'BigBen' fashion label; by the creative director Kilani Ebenezer; a couture specialist and celebrity stylist.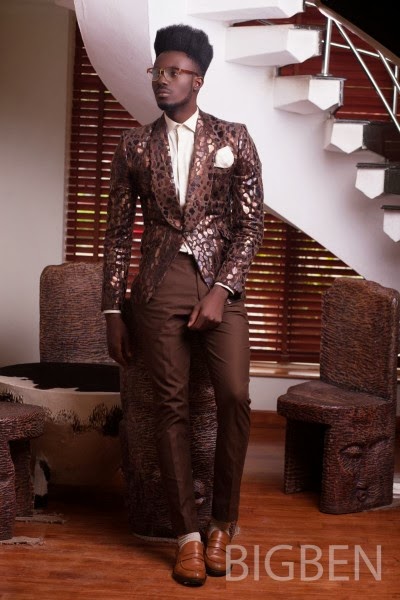 Are you a corporate worker, a student or just someone with trendy fashion sense? Be it so, sit right back! Ideally, with a glass or two. This is the end of the long overdue search for the au courant outfits. A trendy fashion label right in the heart of Lagos- Nigeria.
A combination of luxury and trend, the label has been on the stun-row of the Nigerian fashion industry, delivering a bespoke and perfectly tailored menswear.
From putting out its unique lookbooks to various red carpet showcases, the nascent label has been making custom-tailored menswear since 2012, debuting its "Dapper Men" collection in 2013.
The fully delivered debut apparels, blending with its 'Dapper Men' appellation featured brightly coloured pieces complete with impressive floral, pinstripe, plaid, high-style blazers and trousers. Kilani, also known for his intense style describes the collection as polished, hip and classy. Through Kilani's innovative and creative abilities, men' style all over the country has received a new touch.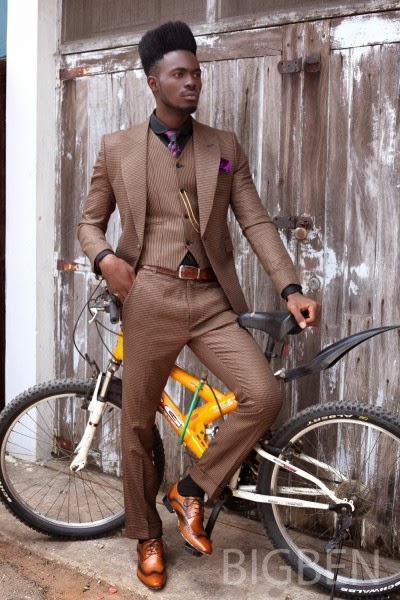 Just recently, the hugely admired label introduced her Spring/Summer 2015 collection themed 'Urban Independence'. The pieces from the very voguish set featured tassel suit, bow-tie tuxedos, prints and shirts in different colours; a first ever in the history of Nigerian men fashion. This unique collection reveals the tale of a stylish man, confidence, bold and unapologetic with his sense of style adding a mild touch of luxury.
During the second edition of the African Fashion Week Nigeria (AFWN), held on the 23 January 2015, Big Ben stunned the Eko Marquee and conventional hall with his show-stopping designs; he gave the crowd all they craved for and more.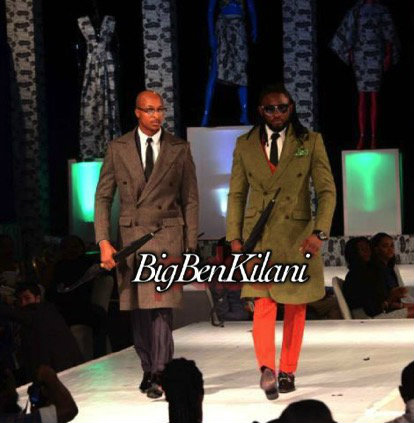 Inspired by the rainy season, his designs showcased slickly cut coats and other menswear, which conclusively made the AFWN worth a great while.
Big Ben may not have shown his collection at the Lagos fashion and design week but he sure is not cloistered. His well-fitted blazers, floral prints, bow ties, bright pocket squares and assorted socks reveal an outstanding menswear artisanship and exquisite tailoring.
With the aim to reinvent men's style as a whole, his natural talent and incredible creative flair touched off the need for a unique and appealing collection of menswear. The brand known for its exquisite fresh and sharp tailoring has had its pieces worn by numerous celebrities in Nigeria.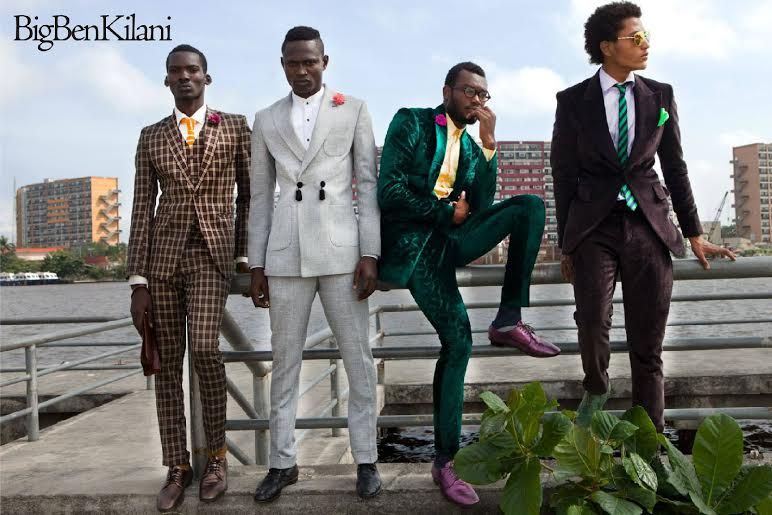 Nominated fourthly in the 'Men's wear designer of the year' category of the West Africa Fashion Awards, Big Ben's perfectly tailored sharp suits to vintage designs are the most sort after by our everyday beaus.
The fashion scene in 2015 was a dynamic one; many people embraced different colourful garbs. BigBen's combination and play with colours is like the literary play-on-words in poetry, from classy and refined to exciting and fun loving. Due to their ability to play with colours and their uniquely creative designs, Kilani says his work is Inspired by great designers such as Gucci, Armani, Etro and D-squared.
From buffed to slim, tall to the averagely sized, whatever the fashion needs may be, Bigben's sharp, edgy suiting is that step to the classic look we all dream about from day one.