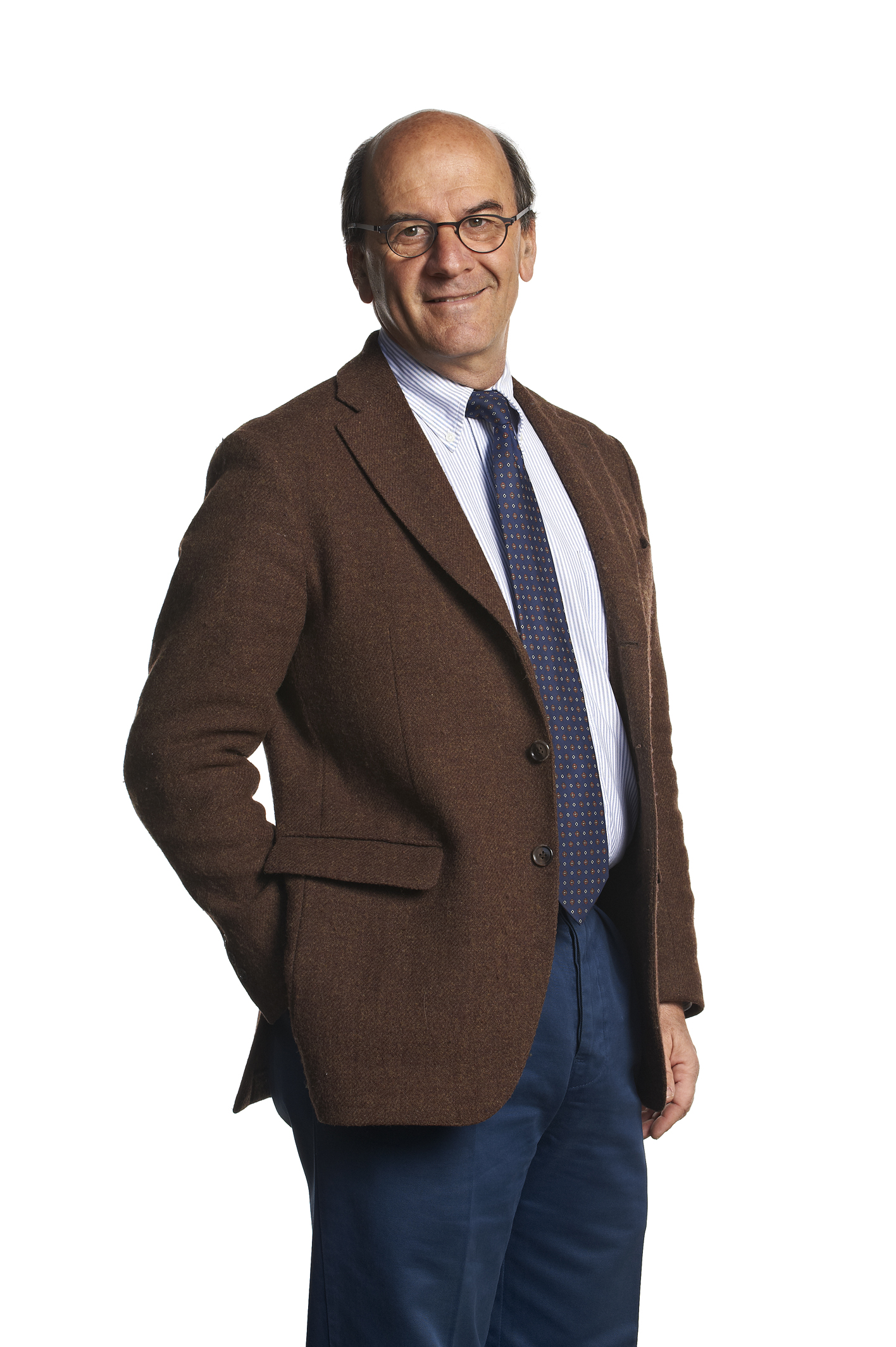 Pitti Immagine Uomo, the most important Italian men's fashion fair has recently closed its doors. 
It was the 93rd edition of the exhibition that regularly takes place in Florence at the Fortezza da Basso and was presenting the men's fall/winter 2018/19 collections. Iconic for street style and for being a manifesto of Italian tailoring, this edition of Pitti Uomo was a triumph for economic fashion growth. In fact, worldwide buyers and press came to Florence to see and discover the latest men's fashion trends. But is the European men's fashion system ready to expand into Africa?
I spoke to Raffaello Napoleone, CEO of Pitti Immagine and we discussed the economic evolution of men's fashion… 
Pitti Uomo 93.  Which were the new features at this latest edition? And which do you think were the most significant events during the four days of the fair?
With 1,244 brands attending, the debuts and special participations, as well as the packed calendar of events, Pitti Uomo is a creative, conceptual and stylistic universe which evolves each time. Among the highlights of this last edition was the focus on athleisure, a dimension of modern lifestyles that is becoming increasingly well-established in contemporary fashion: we presented it with Athlovers, a project in collaboration with the historic Italian wool mill REDA showcasing a selection of some of today's most innovative brands in this market segment. Then there was the emerging creativity from Northern Europe with Guest Nation Finland and a program of extremely high level special events – the incredible catwalk show of the two Japanese designers Undercover and TAKAHIROMIYASHITA The Soloist, the Brooks Brothers special event, celebrating 200 years of the brand, the fashion shows by two up-and-coming Italians M1992 and Magliano, the finale of the prestigious International Woolmark Prize and lots more. Last, but not least, Pitti Uomo witnessed the inauguration of the Gucci Garden in Florence, the new concept store in Gucci's space, located in the heart of the city.
How crucial is Pitti Immagine Uomo for the Italian fashion system and for men's fashion abroad?  And what message did it communicate at this edition?
Pitti Uomo is the key international platform for men's fashion and for launching lifestyle projects on a global scale, a fair that is able to transform the most up-to-date fashion movements into wide-ranging projects. It is also a unique show, halfway between a fashion week (with catwalk shows and special events that involve the whole city) and a trade fair.  Its role and quality are confirmed by the public of top buyers and international press who travel to Florence at every edition. More than a message, what we are trying to communicate with Pitti Uomo is a commitment: to always look to the future and capture the vibes of change, investing in the quality of the fashion projects we present as well as in new emerging creativity.  A challenge that is renewed every six months.
In terms of buyers and visitors to the fair, is there an increase in those from new countries (and sometimes entire continents) gradually coming onto the luxury market, like, for example, Africa?
There is, as a matter of fact. Recent editions of our fairs have registered a considerable increase in buyers and press from new markets and from continents where fashion is an emerging phenomenon, just like Africa, which has capital cities in which interesting fashion weeks are becoming established and above all, a new scene filled with creative designers with original ideas to offer. This is a strong sign of the change and broadening of the points of reference that should not be underestimated and which we are considering when scouting for potential exhibitors as well as new buyers.
Do you think that the Italian and other brands, especially the high-end ones, are looking towards the African continent?  If yes, how?
There is certainly a growing trend among fashion brands to be present in some African countries, those in which a public of consumers is forming that is attentive to and aware of new global trends. The modalities differ, from the mono-brands in the big metropolises to promotional events like trunk shows which can have their own marketing and communication effectiveness in intercepting new consumers, sounding out tastes and attitudes. Then there is a series of projects linked to ethics and sustainability brought forward by international institutions as well as by big brands and fashion groups: players that are sensitive to these themes that are reflected in collections and capsules realised in Africa with increasingly sophisticated expertise. 
Has the Pitti Immagine organisation already thought of, or is it thinking of, approaching this new developing market?  How?  Are you approaching Made in Africa brands or African designers in your scouting activities?
For several seasons we have given space at our fairs to events and special participations where the protagonists are African designers, or we have organised focuses on emerging African fashion scenarios. At the last edition of SUPER (our womenswear fair in Milan) we presented the talents of Lagos Fashion & Design Week with a selection of young designers and brands from Nigeria, Ghana and Ivory Coast. We also collaborate with the ITC-Ethical Fashion Initiative, a program that is under the aegis of the United Nations, and together we have turned the spotlight on Africa at two editions of Pitti Uomo with the "Generation Africa" project: two special catwalk shows dedicated to promoting some of the most talented designers on the African continent and their creative energy. Even earlier, in 2012, we dedicated our very first Guest Nation to Nigeria, again in collaboration with Lagos Fashion and Design Week, presenting for the first time in Europe a selection of Nigerian brands chosen together with Omoyemi Akerele, a lawyer and pioneer of the most creative scene on the Nigerian fashion panorama.
Are there any African designers present at the fair and if so, who are they?
The participation of African designers at Pitti Uomo is certainly still very limited. In the last editions we have had brands from Ethiopia, with local designers or with production connected to the peculiarities of the type of manufacturing found in that country. There are, however, many Pitti Uomo brands whose founders include African designers who possibly trained in European fashion schools and subsequently launched their collection projects. There is a wider participation with regard to the press, with numerous fashion editors and influencers attending from Nigeria, South Africa and Kenya in order to follow Pitti Uomo and its events.  We expect participation to grow on all these fronts.
In terms of turnover, how much has Africa influenced brand sales? Do you expect it to influence them in the future? In terms of Italian fashion exports, how much is exported to the African continent?
The growth trend is clear in this regard as well. According to the forecasts drawn up by Prometeia-CSC, the countries of Sub-Saharan Africa (among these the main fashion markets are South Africa, Nigeria, Angola, Ghana and Kenya) should experience a growth in clothing and home-textiles imports from Italy of +44% in the period 2016-2021, with South Africa in pole position, acting as the driver. Then, naturally, there are the countries in North Africa which represent important production contexts for Italian fashion companies.
Speaking of trends, how much do you think "black" culture is influencing fashion
Fashion is, by its very nature, a melting pot of sub-cultures and different styles. Certainly, black culture and the inspiration that comes from the African continent, from its cultural traditions and most contemporary trends, are increasingly influencing fashion today. We see it on the runways as well as in the street styles, today more than ever the needle of the fashion compass. For example, I can think about Gucci with Alessandro Michele and the transversal nature of his sources of inspiration, such as the recent collaboration with Dapper Dan, one of the fathers of African-American hip-hop style with his atelier in Harlem, NYC. Not only has the famous tailor been the protagonist of the advertising campaign for the Gucci tailor-made line, but he will also design a capsule collection for the Italian label. There is an increasingly predominant cultural metissage: whether it concerns accessories or clothing, everything is increasingly an across-the-board and global reference. This is true for fashion as well as for music, contemporary art, for the strongest communication trends on the internet and in social media.