Place yourself in the heart of Shanghai, just minutes from the best shopping, entertainment and business the city offers. Recently, Condé Nast Traveler's China Gold List 2018 has named Four Seasons Hotel Shanghai among the country's Best Business Hotels. This is the third consecutive year that Four Seasons Hotel Shanghai has been recognised by this world-renowned magazine.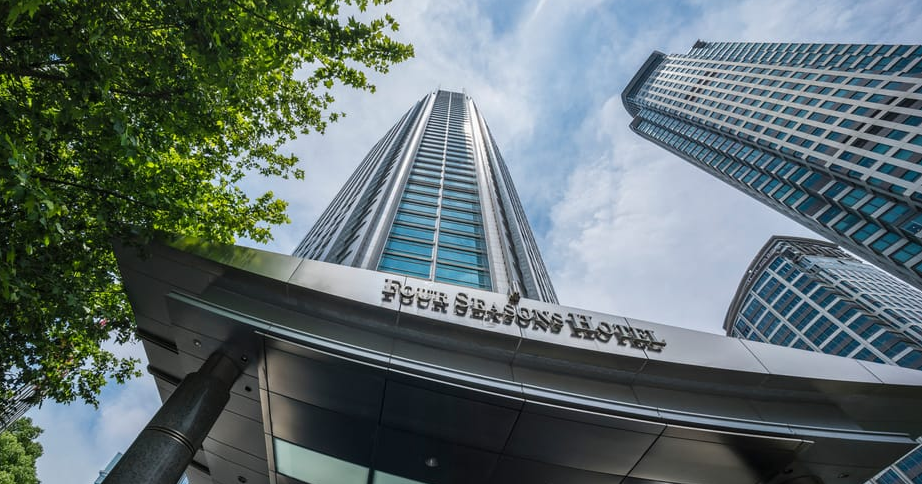 Four Seasons Shanghai – on the Puxi side
Rising 37 storeys above a seemingly endless landscape, the hotel is the first Four Seasons to open in China in 2002. Recently renovated, it still remains a favourite stop for business travellers and families alike. It is well placed in Shanghai's historical heart, located between the Bund and the former French Concession. The French Concession, established in 1849, was originally home to thousands of foreign traders. Now, it's one of the Shanghai's top residential and retail districts, just steps from Four Seasons. Meanwhile, the Bund, the famous waterfront that is regarded as the symbol of Shanghai, is a short taxi drive away. The architecture along the Bund is a living museum of the colonial history of the 1800s, when many foreign and Chinese banks were established in the Bund. So the Bund became known as Shanghai's "Financial Street" or "Oriental Wall Street". 
The interior and rooms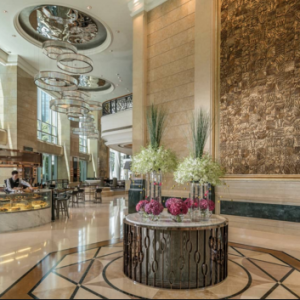 The hotel boasts a modern exterior with East-meets-West décor reflecting the city's cosmopolitan history. It has a soaring lobby area with period Asian and European furnishings and objets d'art, contemporary paintings and high windows. As for the rooms, here are 422 of them, with 344 guest rooms and 78 suites. The rooms' colour palette includes shades of gold, yellow and beige.
We stayed at the Grand Premier Room on the 28th floor, which boasted beautiful views of the Shanghai's skyline. The room was spacious (61 sq. m.), with a big sofa for relaxation and a desk to get some work done. It also included a beautiful marble bathroom with L'Occitaine toiletries as well as a coffee machine.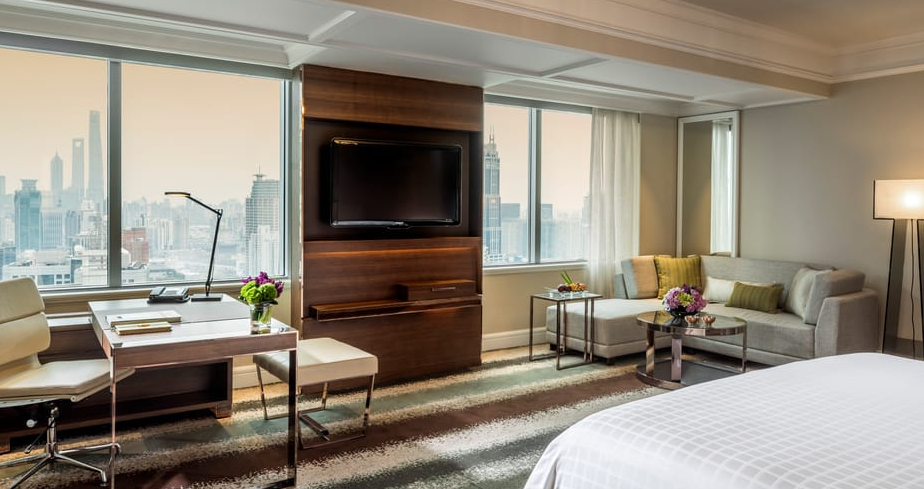 Executive Club Lounge & Business Centre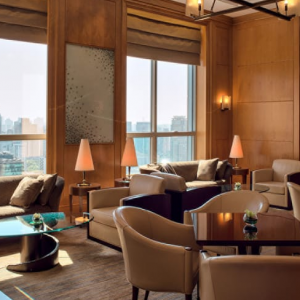 There is also Executive Club Lounge on the 37th floor – an exclusive haven for business travelers on the go. You can enjoy the full-service secretarial support and an extensive breakfast buffet in the mornings. What's more, there is all day open bar, so you can enjoy an evening cocktail with a selection of hors d'oeuvres. The hotel also have got a Business Centre with complete secretarial services and new-generation audio-visual equipment. Other advantages include private workstations with high-speed broadband Internet connectivity and a boardroom for business discussions.
Michelin star dining at Si Ji Xuan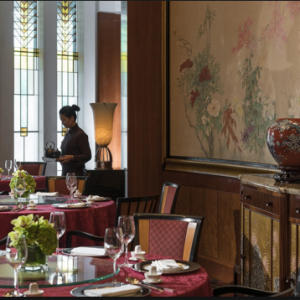 Sit down for Michelin-recommended Cantonese and Shanghainese cuisine at Si Ji Xuan. The restaurant is a perfect place to impress the clients or spend quality time with family or friends. The elegant and classic decoration, eye catching aquarium and artwork create a relaxing dining atmosphere, despite the restaurant's high status. What's interesting is that the hotel's florist decorates the restaurant with daily fresh flowers that give a comfortable and pleasant environment. The menu is prepared by Shanghai born and raised Chef Wayne Wang and his team. He off offers authentic Shanghai food as well as Cantonese dishes. My favourite dishes include Peking duck (a must when in China), Shanghai xiaolongbao (steamed broth-filled dumplings) and hairy crab. What I liked was the personalised service and attention to detail that created a fantastic dining experiences at Si Ji Xuan.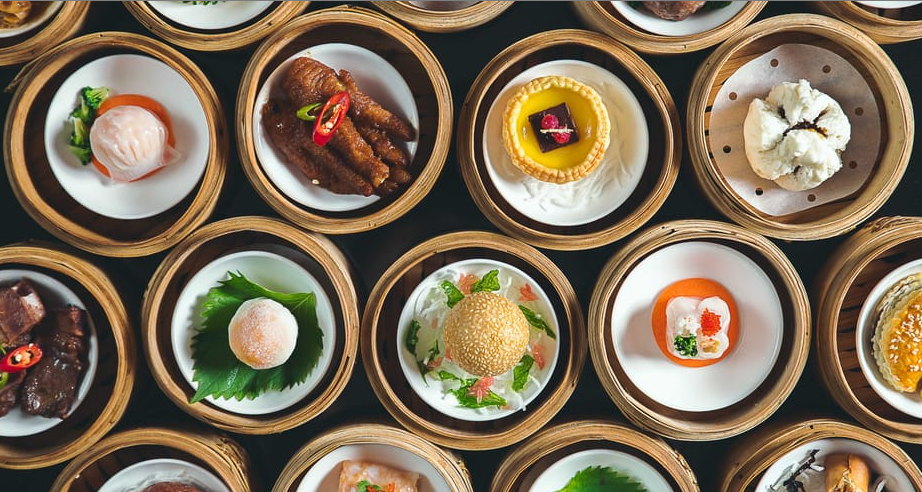 More restaurants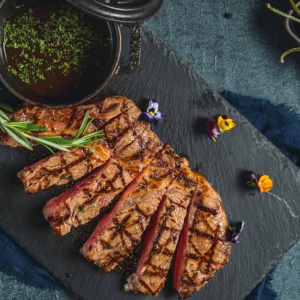 If you have had enough of Chinese food, there is an American-style Steak House located on the second floor of the hotel. It has been recognised as one the best steak houses in Shanghai with its premium ingredients, excellent menu and outstanding service. It's executive Chef Edward Mair, with his 17 years experience around the world, brings guests a brand new menu each season. What I like about the restaurant is that has got business set lunch menu, which is great for a quick business meeting. You can select a appetiser such as salad, Bayonne ham, daily soup or bread. Then there is a choice of six main courses, featuring Gold Label Stockyard Australian wagyu beef, spring chicken or Norwegian salmon. For dessert, you can have an ice cream sundae, along with a glass of complimentary ice tea.
There is also a beautiful Lobby Lounge, where you can enjoy a few drinks and bar menu. Plus, traditional afternoon tea is served here daily between 2:30pm and 6:00pm. What's more, Qi Coffee & Bar is great for handcrafted coffee and pastries, before you step out to explore the city. They also have a good selection of fresh sandwiches and salad to get you through a busy day.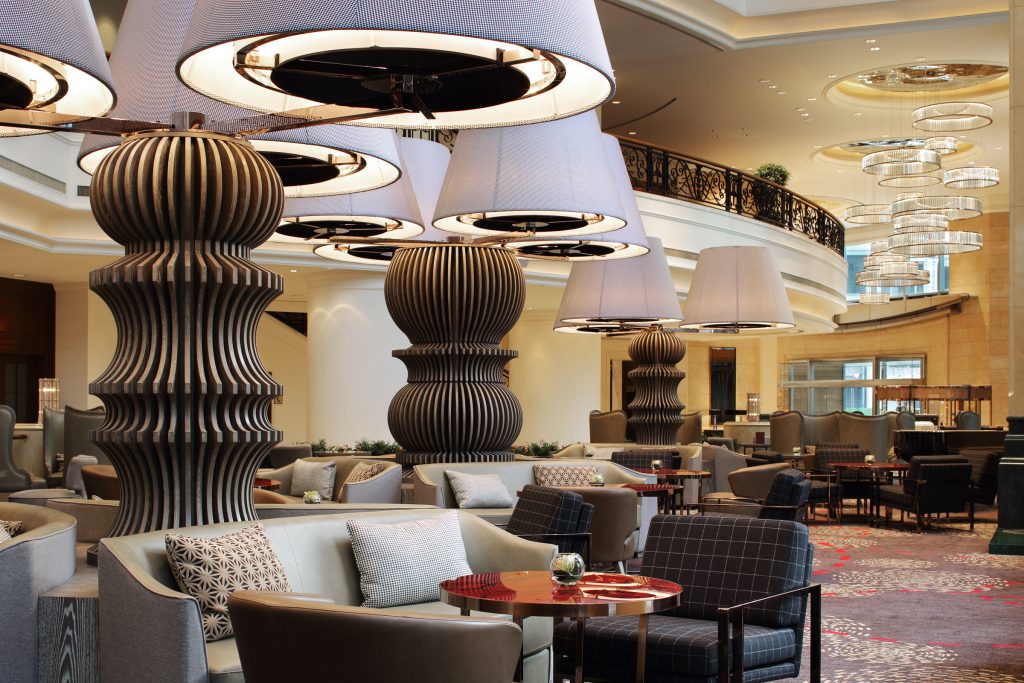 Of course, there is an all-day dining restaurant Café Studio, which is located on the ground floor of the hotel. With the cozy atmosphere, friendly and natural service, it is an ideal place for breakfast, or a lunch buffet. It features an impressive selection of seafood as well as European and Asian-inspired home-style cooking.
Qin the Spa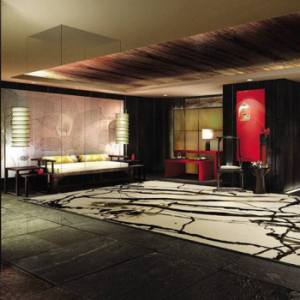 The atmospheric Qin Spa was a real highlight for me. The main entrance is a floor-to-ceiling, lacquered door of aged elm wood reminiscent of the enormous imperial palace doors common in early days of Chinese Dynasties. Stepping into this beautiful candle lit space, I already felt like I am being transported into the world of relaxation and peace of mind. Textured black granite flooring, contemporary Chinese furniture and beautiful objets d'art add to this feeling. There is an extensive range of massages, scrubs, wraps and facials available. I went for the Traditional Tui Na massage. After an hour long treatment in one of the 9 spacious treatment rooms and another teacup, I felt like my jetlag was just a yesterday's bad dream. 
Find out more
For more information on the Four Seasons Shanghai, please check their website or contact us to book your stay via [email protected].