Recently, I have been visiting Beijing to experience the best luxury hotels out there. Juxtaposing the old and new, Beijing offers a variety of luxury hotels from global hotel chains to some local players, unknown to foreigners. Beijing is not only great for luxury hotels, but it is also a luxury shopping paradise with a numerous malls spread around the city. Of course, it is also a cultural centre of China, where you can visit many ancient cultural attractions like the Great Wall, Summer Palace and the Forbidden City.
Rosewood Beijing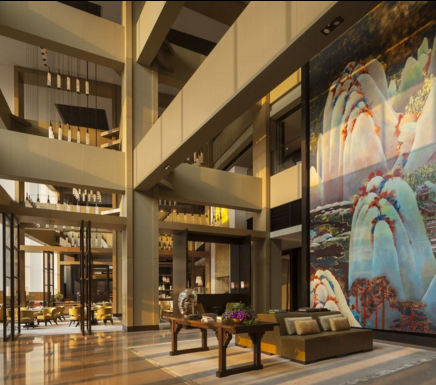 As Rosewood's first hotel in China, this 282-room Beijing hotel presents contemporary surroundings that are warm, refined and serene. The hotel offers more landscaped outdoor space than any other Beijing luxury hotel, with terraces, gardens and balconies incorporated into the design of many of the restaurants, leisure facilities and event spaces. The hotel brims with Chinese art, from huge bronze dragons at the entrance to calligraphy by Ma Tianbo in the lobby. I was impressed by the residential-style layouts of the rooms, which are amongst the largest in the city. Designed in muted golds and creams, the guestrooms evoke sensations of luxury apartment living and make you feel right at home. The highlight of the Rosewood Beijing hotel is its luxurious spa called the Sense Spa. It was so amazing that I decided to dedicate a separate article to it – you can read it here.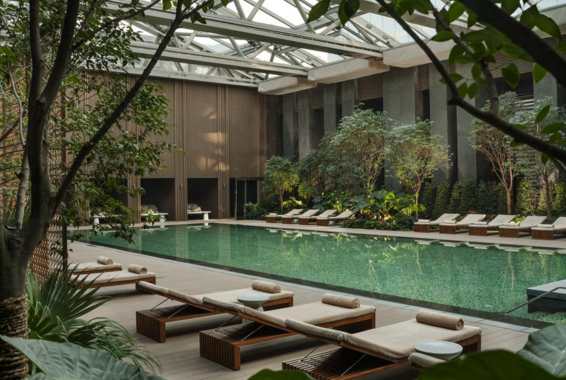 Red Bowl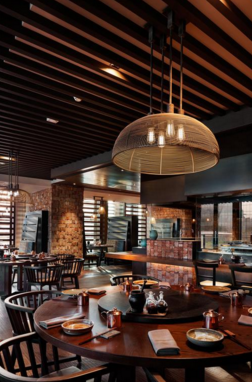 My favourite restaurant here is the hot pot style RED BOWL, celebrating authentic Chinese cuisine. The hot pot concept revolves around sharing — an old Chinese tradition. What happens is the guests gather around a boiling metal pot at the centre of the table. The first thing is to pick the stock – I went for Wild Mishroom and Beijing Traditional broths. Then it is about choosing the fresh meats, seafood, and vegetables to be cooked in it. The variety was overwhelming, but I went for Australian wagyu beef sirloin, New Zealand sheep shoulder rolls, and seafood platter. Plus the tofu, lotus root, okra, enoki mushrooms, hand cut noodles, winter melon and sweet potatoes. When all the fresh ingredients are brought to the table – all you got to do it put them into the simmering pot. Then pick it up a minute later – its ready to indulge.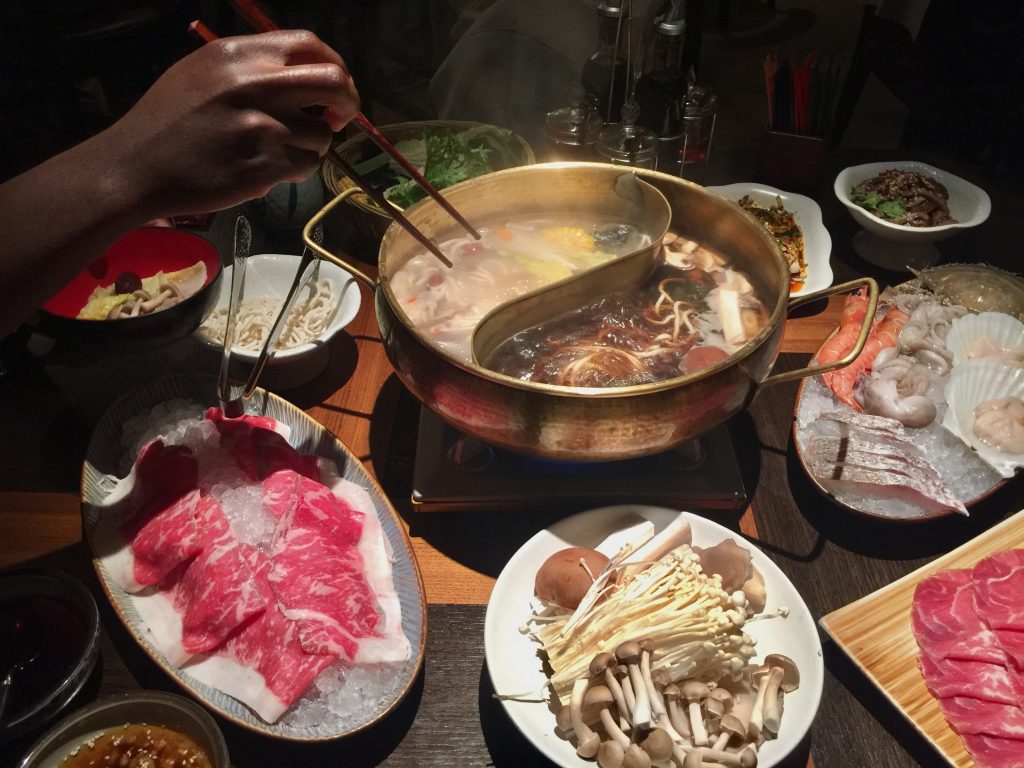 Peninsula Beijing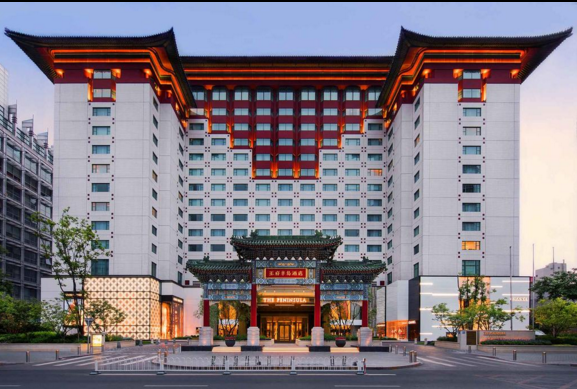 The Peninsula Beijing has been voted as "Top 3 of The Best Hotels in Beijing" by Travel + Leisure US magazine. After a recent renovation, it now delivers the most spacious all-suite guest accommodation in the heart of China's dynamic capital. The restyled hotel also combines timeless Chinese artistry and craftsmanship with cutting-edge technology and superlative service to set spectacular new standards in design, luxury and comfort. Rooms are elegantly designed in classic earth tones imbuing each room with a relaxing and comfortable ambience. Plus, there is a spa mode in the bathroom to help guests unwind after a long day.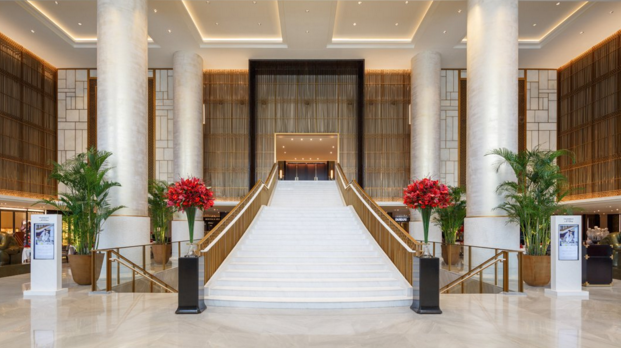 Afternoon Tea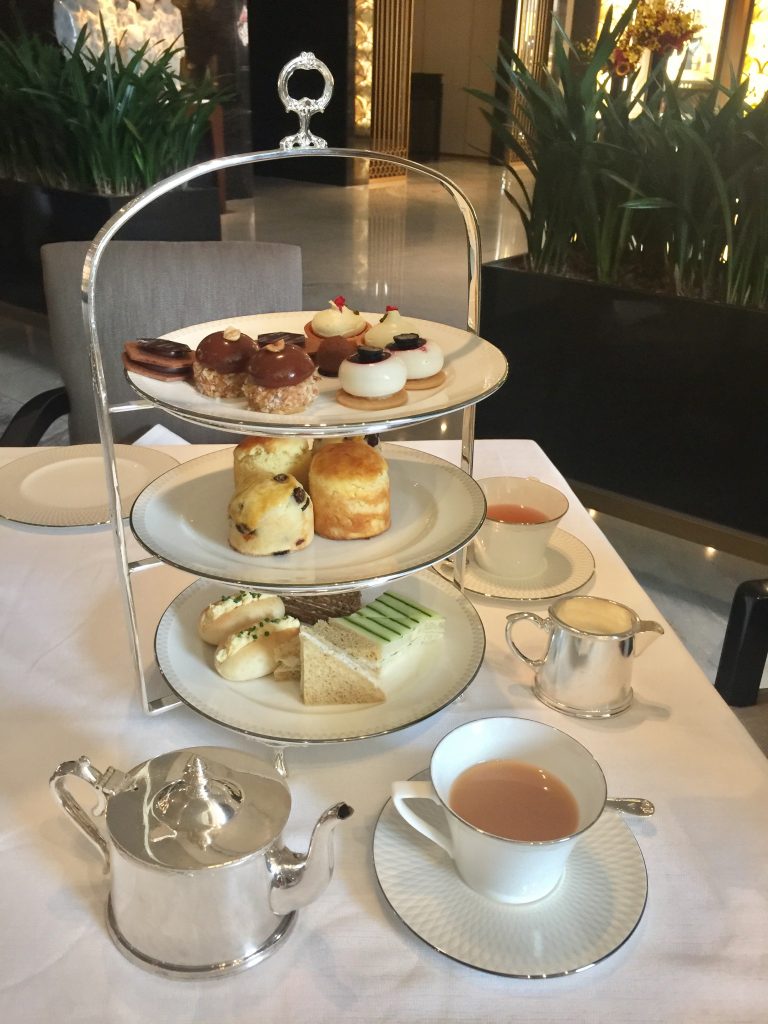 The Lobby is the heart of the hotel, and it presents an impressive setting to share the celebrated Peninsula Afternoon Tea. I was invited to experience it on a rainy day – it was perfect to sit back and relax. Firstly, my guest and I ordered tea from a long list that included Royal Loose Cooked Puer, Whole Rosebuds and Jasmine Silver Needle. I went for the Peninsula Blend 1866 – the limited edition blend of 2006 Summer Darjeeling and Malty Assam. Then, the silver 3-tier cake stand came with all the delicious things. We started with the yummy sandwiches – crab and shrimp, egg and chives, cucumber and dill, and cured salmon. After that, it was the scones time – both plain and raisin – served with homemade blueberry jam and clotted cream. Finally, we got on with cakes – my favourite ones were raspberry pistachio tart, hazelnut cupcake and chocolate bonbon.
Luxury shopping

What can be better than tea and cake? Shopping, of course, and luckily for us, we did not have to go far. Peninsula Beijing has its own luxury shopping arcade spread across three levels. It houses over 30 luxury brands and it is the country's most prestigious shopping destination. We were spoilt for choice: Chanel, Louis Vuitton, Hermes, Brioni, Versace, Bottega Veneta, Graff, Bulgari, Escada, Harry Winston and so on. After few hours of shopping, we needed to retreat to The Spa for some ultimate relaxation.
Shangri-La Beijing
Prepare to be enchanted the moment you step into the glittering lobby with its marble floors, chandeliers, and floor-to-ceiling windows. There are also flower pieces everywhere, like you are at the Chelsea Flower Show. There is a sense of sophisticated style, tranquility and luxury. Comprising two towers – the Garden Wing and the newer Valley Wing – the guestrooms are decorated in an oriental style. The rooms are classy, elegantly decorated and spacious, and are overlooking either the city or landscaped gardens. What's more, 32,000-square-foot garden adorned with Koi ponds, pavilions and waterfalls is definitely one of the highlights. The garden makes the hotel a natural retreat among the urban confines of Beijing. I enjoyed strolling there and watching fish swimming calmly in the ponds. There is also a Garden Bar and Terrace, where one can enjoy a nice cocktail or two in the evening.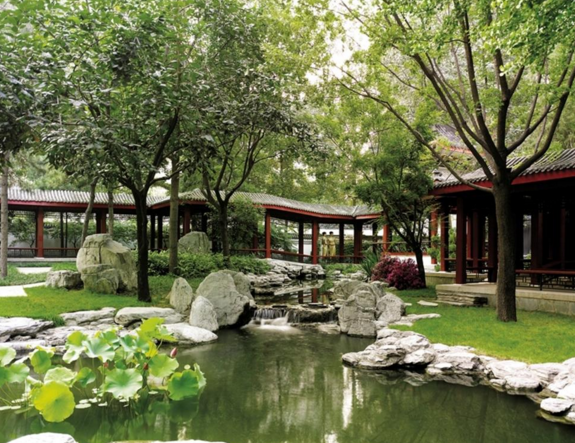 Michelin Star food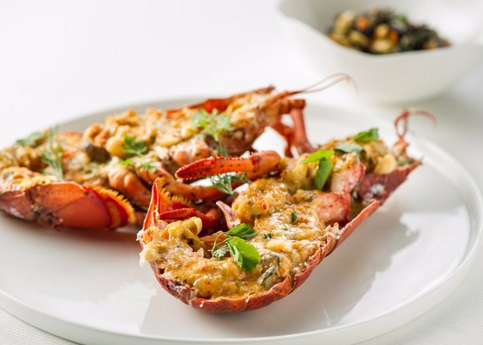 Restaurants at Shangri-La range from the Michelin-starred cuisine of AZUR to the live cooking stations of Nishimura. French restaurant AZUR provides a new fine dining experience for e hotel guests and visitors. There, Michelin-starred Chef Mauro Colagreco showcases his creative French Riviera cuisine without frontiers, embracing both land and sea, herbs and flowers. Mauro chooses to magnify his products with the fragrances and flavours of southern France in simple and genuine cuisine. AZUR is "the place" where service is a passion and cuisine is precisely balanced to taste while staying true to tradition. The signature dishes are 'The Forest', 'French Gillardeau Oysters' and 'Naranjo en Flor'.