In​ ​celebration​ ​of​ ​the​ ​57th​ ​year​ ​of​ ​Nigeria's​ ​Independence,​ ​Lux Afrique in association with Chopard & First Bank ​hosted​ ​a​ ​special​ ​dinner​ ​at​ ​the Claridge's​ ​hotel in​ ​Mayfair​ ​on​ ​Sunday​ ​1st​ of ​October​ ​2017.
Celebrating Nigeria's Independence Day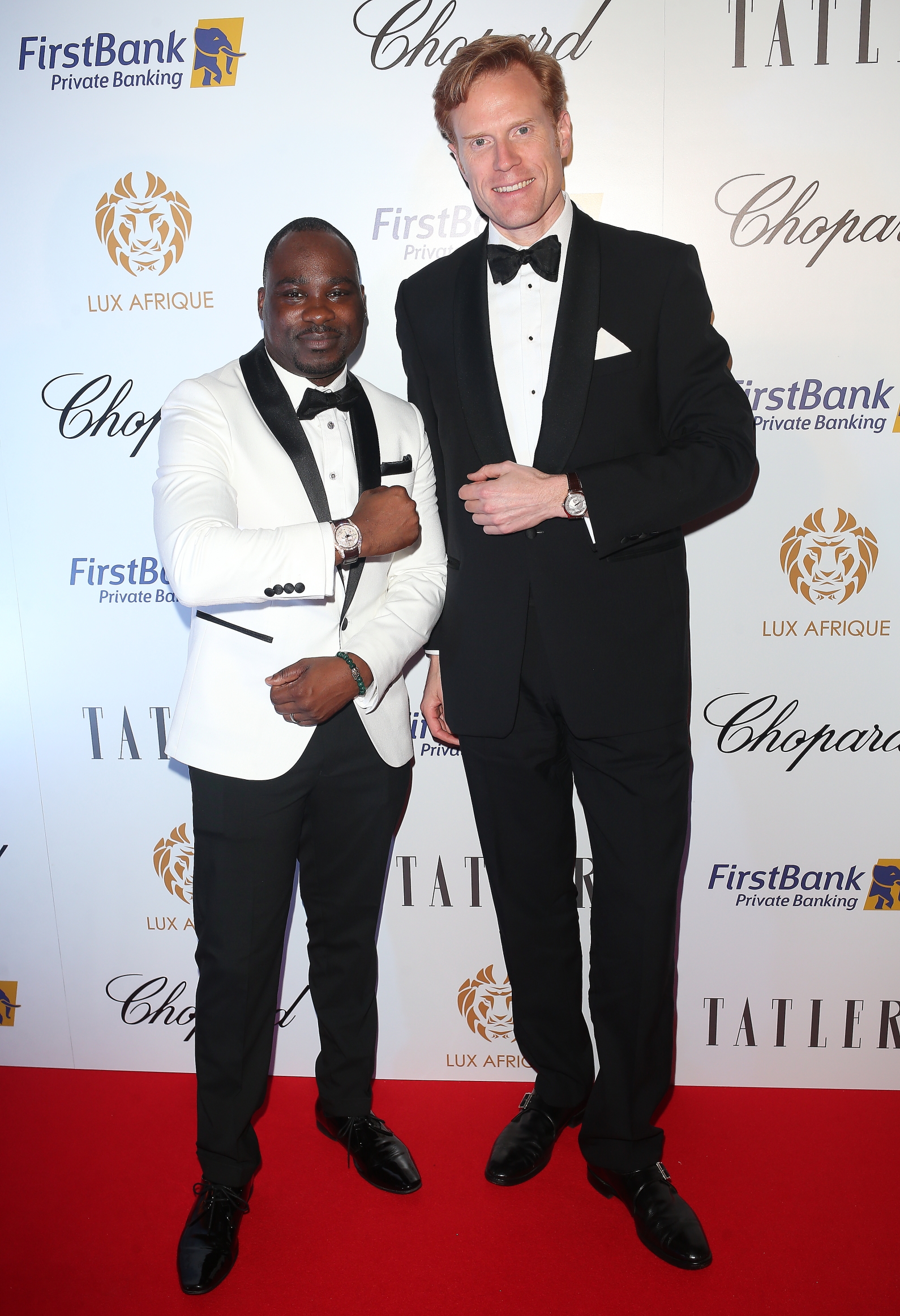 The evening began with a champagne reception at the Claridge's Ballroom. While guests were enjoying a glass of Laurent-Perrier champagne, our sponsors Chopard and Montegrappa showcased their new collections. At the same time, our red carpet was busy with celebrities from the world of TV, film, ​sports​ ​and​ ​music. We were pleased to welcome football stars: Chelsea's Eniola​ ​Aluko and ​Ola​ ​Aina,​ and ​Arsenal​'s Chuba​ ​Akpom​ ​and​ ​Alex​ ​Iwobi. ​Other sports personalities like England​ ​international​ ​rugby​ ​player Maro​ ​Itoje and ex-athlete​ ​Kriss​ ​Akabusi also walked the red carpet. It was great to see singer​ ​MNEK, artist​ ​Yinka​ ​Shonibare​ ​MBE, Richard​ ​Taylor​ ​OBE, Vanessa Feltz​ and​​Ben​ ​Ofoedu. Game​ ​of​ ​Thrones​ ​actor Nonso​ ​Anozie,​​ ​designer​ ​Wale​ ​Adeyemi, presenter AJ Odudu & Tinie Tempah's​ ​manager​ ​Dumi​ ​Oburota also joined us. Other guests in attendance included Shadow​ ​Secretary​ ​of​ ​State​ ​for​ ​International​ ​Development​ ​Kate​ ​Osamor​ ​MP and Baroness​ ​Valerie Amos.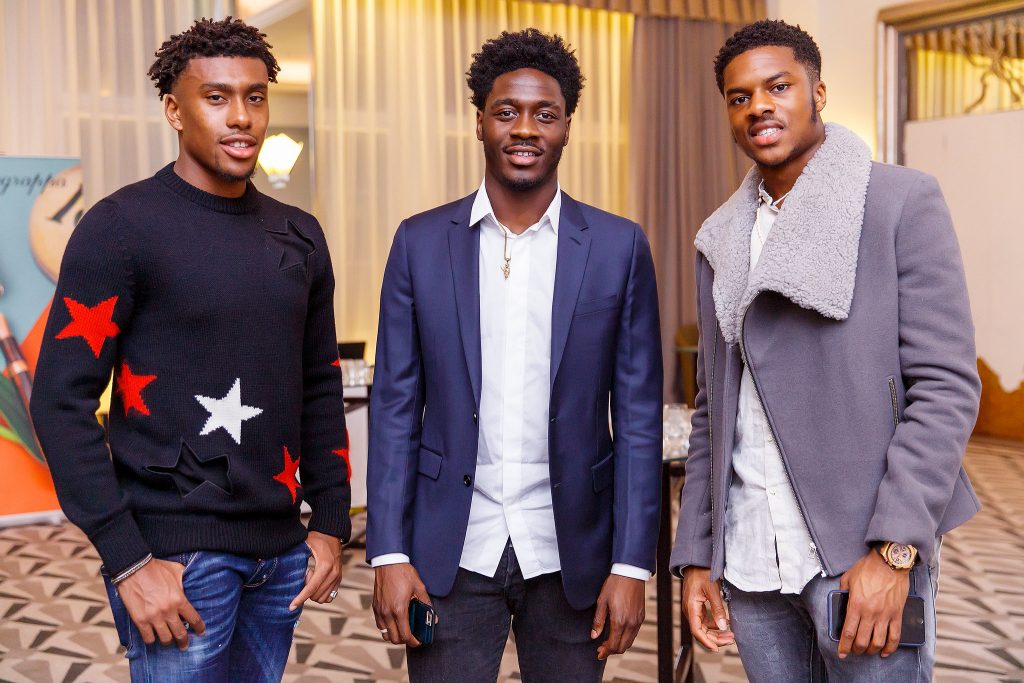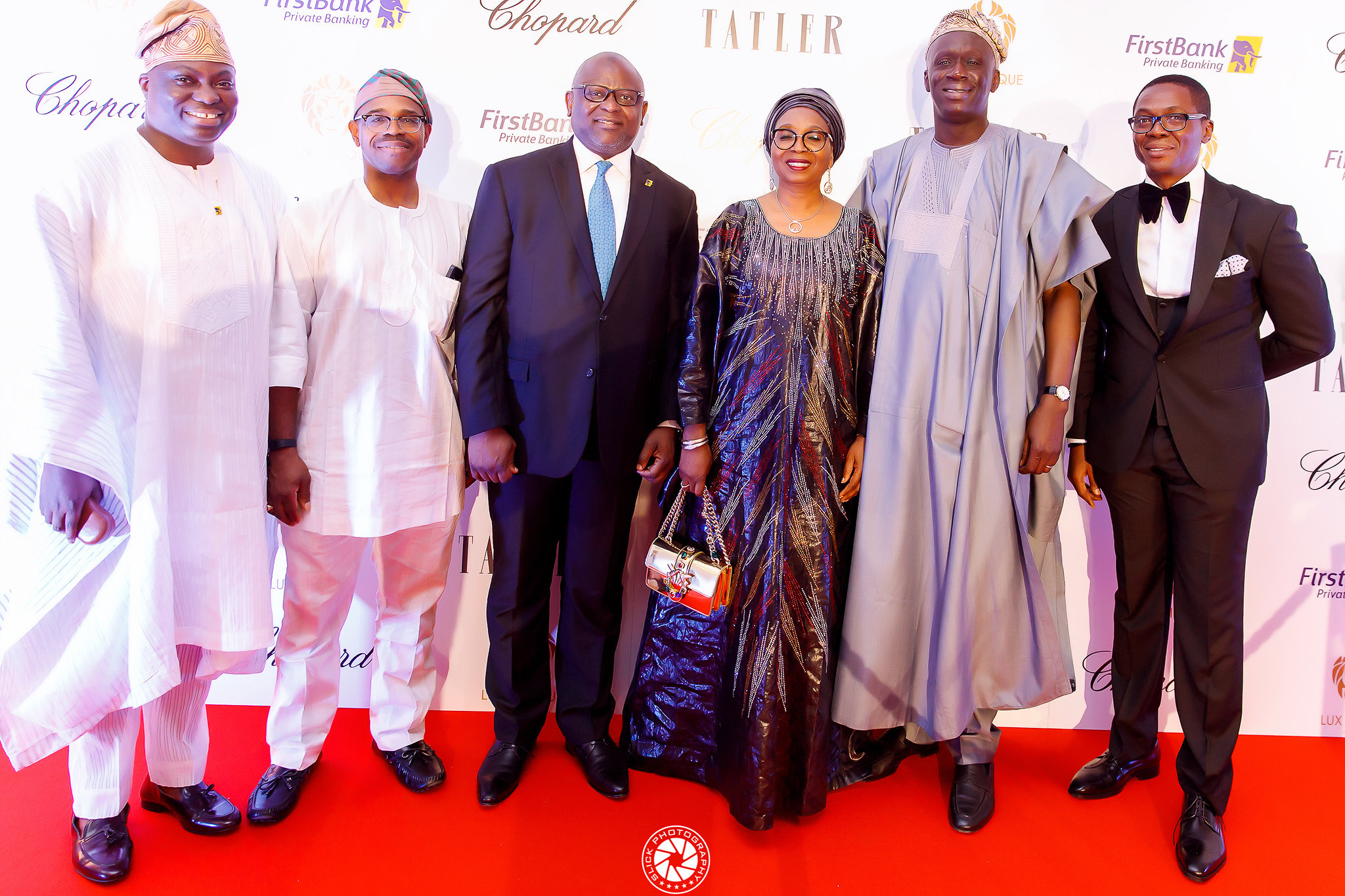 Lux Afrique awards Nigeria's finest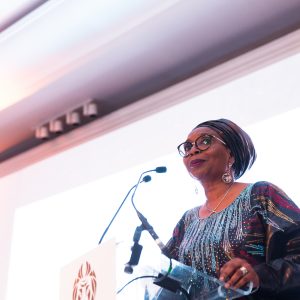 Hosted​ ​in​ ​association​ ​with​ ​Chopard​ ​and​ ​First​ ​Bank,​ the 3-course dinner started with a speech by our founder Alexander Amosu. He said that ​'many Nigerians who have​ ​made​ ​considerable​ ​contributions​ ​towards​ ​society​ ​in​ ​the​ ​UK​ ​and​ ​around​ ​the world'.​ So one of the aims of our event was to acknowledge their efforts and celebrate them and their success. Therefore, special​ ​awards​ ​were​ ​given​ ​to​ ​two​ outstanding ​individuals. The​ ​Lux Afrique​ ​Icon​ ​Award​ ​was​ ​given​ ​to​ ​musician​ ​Sade​, who recently received her OBE. The Lux Afrique​ Outstanding​ ​Business​ ​Entrepreneur​ ​award​ ​was​ ​presented​ ​to​ ​Aliko​ ​Dangote, ​the​ ​wealthiest​ ​black​ ​man​ ​in​ ​the​ ​world. During the evening, Chairman​ ​of​ ​First​ ​Bank​ ​Nigeria,​ ​Mrs​ ​Ibukun​ ​Awosika​, spoke about Nigeria's growth and potential. Furthermore, Managing​ ​Director​ ​of​ ​Chopard​ ​UK, Antonius​ ​Kerssenbrock,​ ​also addressed​ ​the​ ​guests​ ​with​ ​short​ ​speech.
Entertainment at its best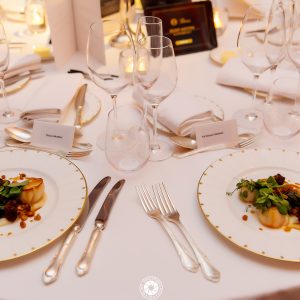 Claridge's hotel chefs did amazing job at putting together a dinner menu. Portland scallops were served as a starter, together with roasted cauliflower, sea beet and brown shrimp. The main consisted of Kent lamb with kale puree and roast turnip, while vegetarian option was also available. Roasted gradi rose apple compote with salted caramel was a beautiful ending to the delicious dinning experience. Throughout the night, guests​ ​had​ ​the​ ​opportunity​ ​to​ ​bid​ ​for​ ​money-can't-buy​ ​experiences. These​ ​included​ ​rare​ ​art​ ​pieces, luxury holiday destinations and VIP sport events.​ ​Proceeds​ ​from​ ​the​ ​auction​ ​will​ ​be​ ​donated​ ​to​ ​the​ ​Lagos​ ​Food​ ​Bank charity. Chopard hosted a raffle with a lucky winner getting their gold Imperiale watch. There​ ​were​ also ​several​ amazing music ​performances​ ​during​ ​the​ ​evening. The pianist​ ​and​ ​composer​ ​Okiem​ impressed everyone ​with​ ​his​ ​six-piece​ ​orchestra​, ​while the​ ​upcoming​ ​Afrobeat​ ​sensation Sona made everyone dance.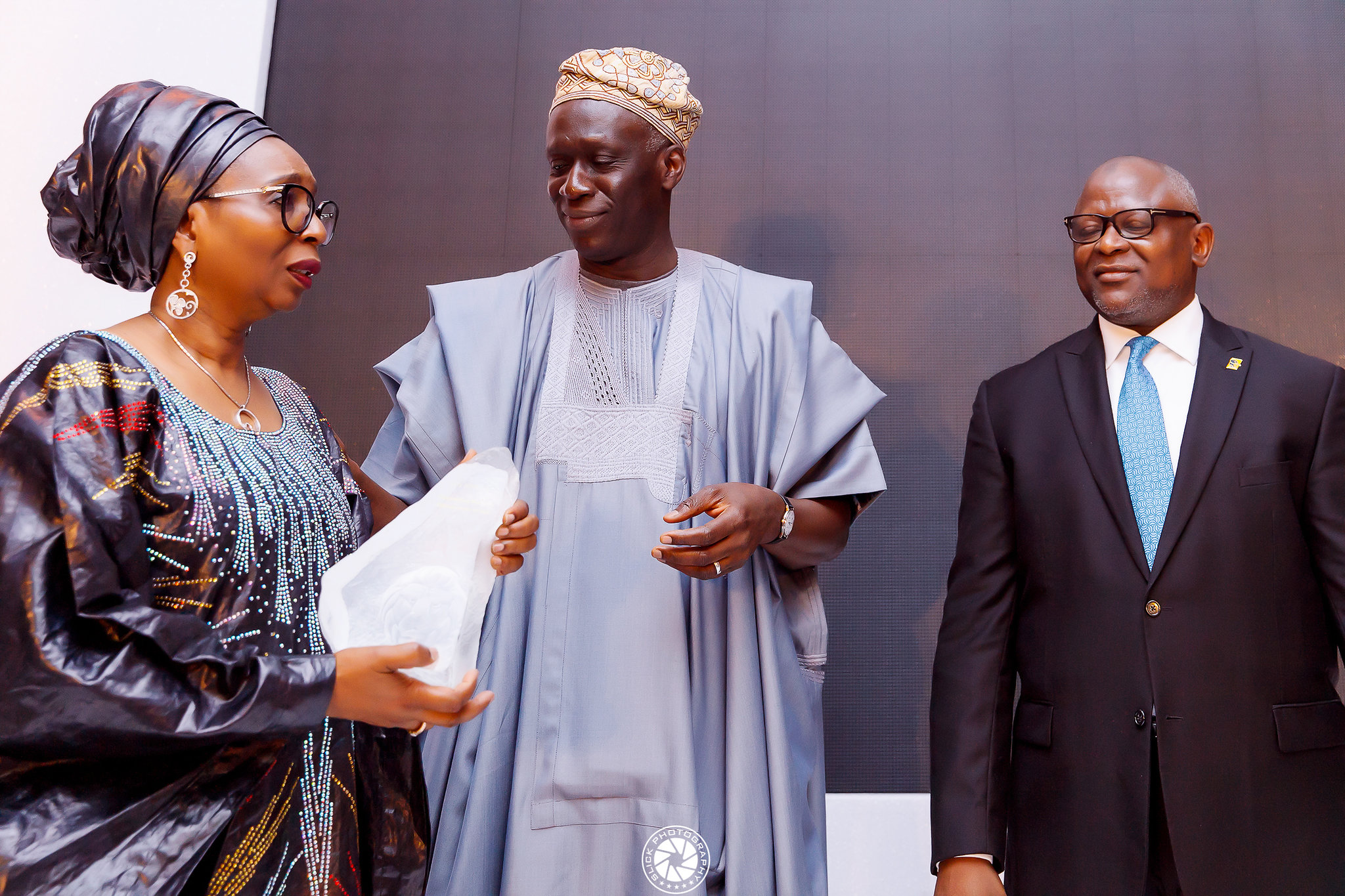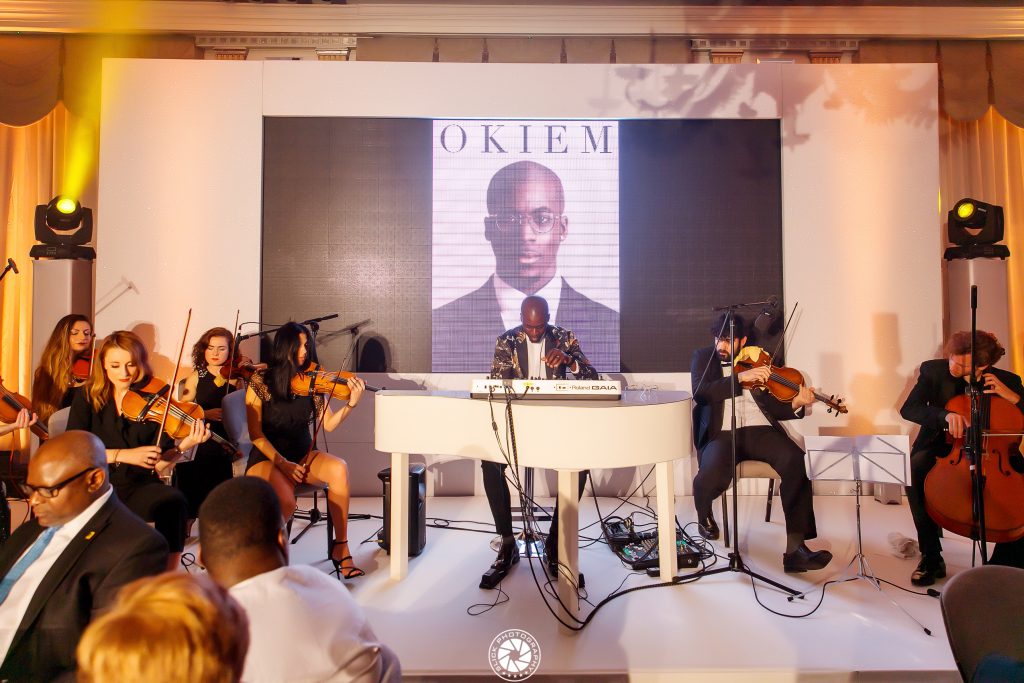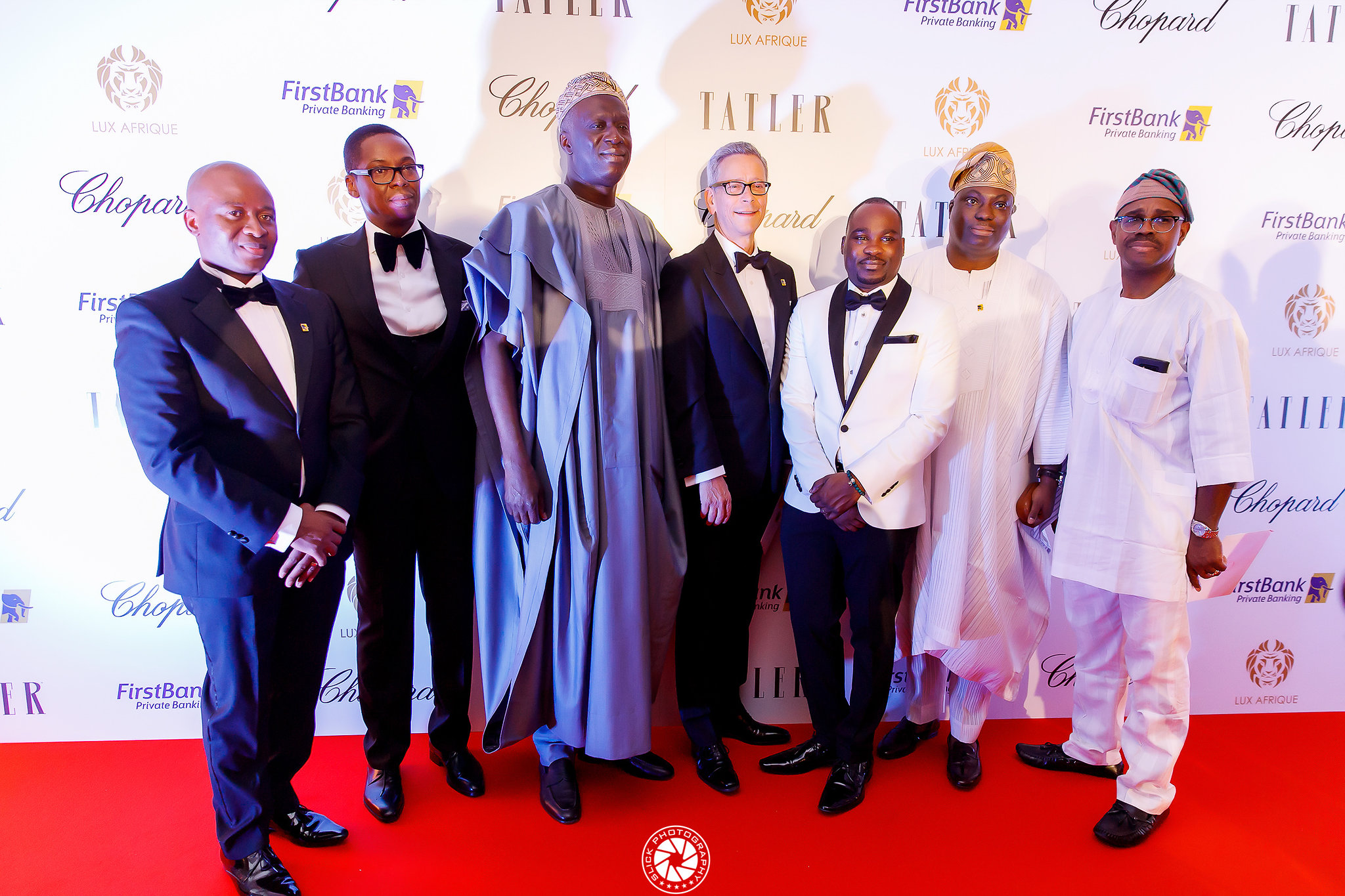 We would like to say a massive thank you to our sponsors, supporters and guests who made this event memorable. Special thanks to our sponsors Chopard, First Bank, First Bank wealth Management, Marina Rinaldi, Claridges, Montegrappa, Lasvit Design, GC Couture, Aspinal of London and Linley.  Additional thanks for our media partners Tatler, Ovation Media Group, Ben TV, VNV Live, BEN TV, Slick Photography and PROPS Ltd.
For more images go to our Facebook Click Here
For more images go to our Facebook Click Here