Over the past 50 years, iconic British designer Dame Zandra Rhodes has dressed royalty and international stars in her signature designs. From Freddie Mercury to Princess Diana, Kate Moss to Sarah Jessica Parker in Sex and the City, Helen Mirren to Joan Rivers, Zandra Rhodes has been making clothes for half a century and bestowed the title of Dame as part of the Queen's Birthday Honours.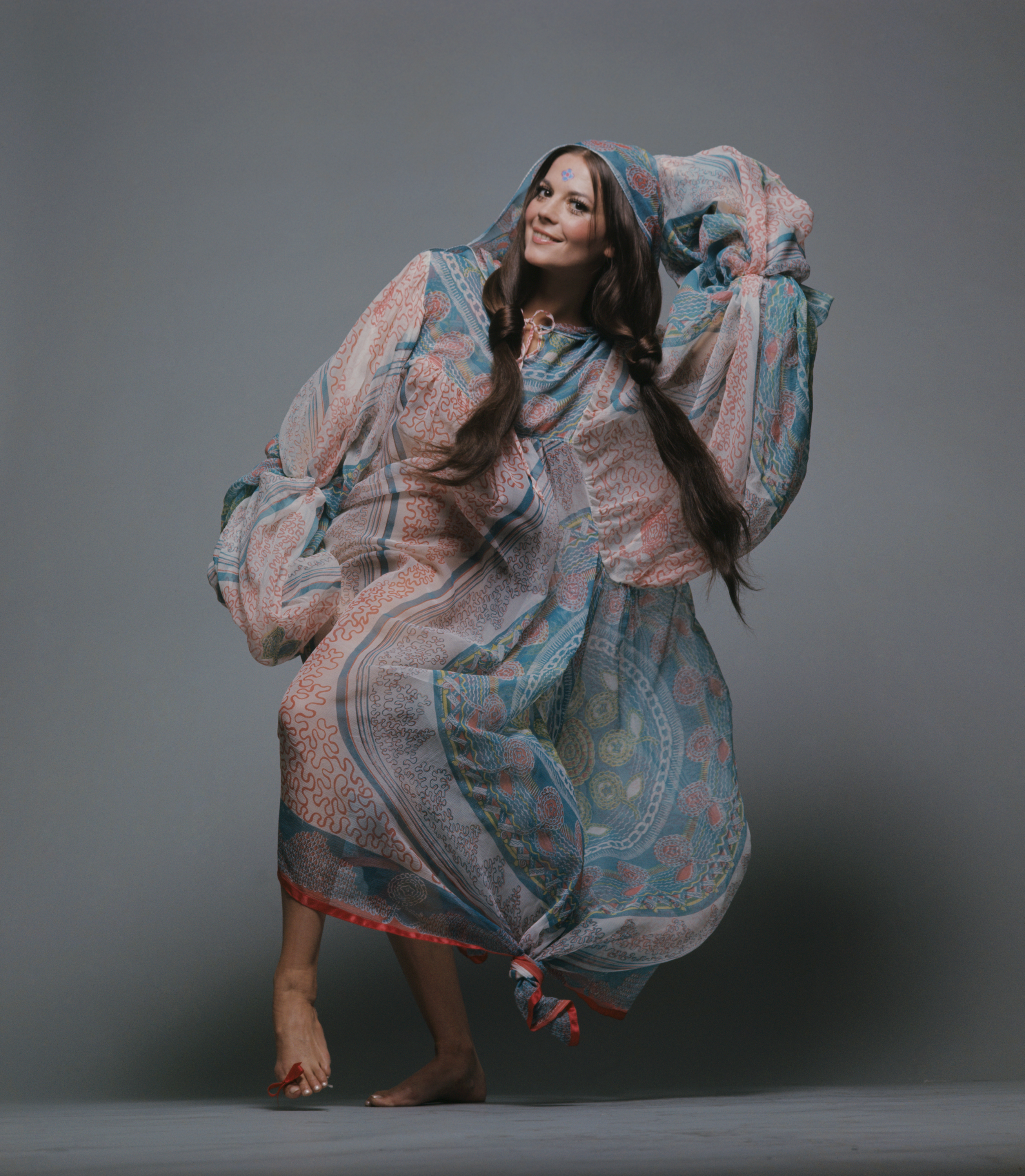 Rhodes, the daughter of a fitter, studied at Medway College of Art and Design and the Royal College of Art, where she specialized in printed textile design. Her early textile designs were considered too outrageous by the traditional British manufacturers so she decided to make dresses from her own fabrics and pioneered the very special use of printed textiles as an intrinsic part of the garments she created.
While teaching at art college, in 1967, she opened her first shop on fashionable Fulham Road in Chelsea, London. In 1969 she took her collection to New York where Diana Vreeland featured her garments in American Vogue, so she credits Vogue with her success. "Diana Vreeland has been a great influence on me, as she encouraged and adored the way my prints were an integral part of the garments," Rhodes explains. "She had the vision to put my first-ever collection on Natalie Wood in American Vogue in 1970, thus launching my career."
Rhodes was part of the wave of British designers who brought London to the forefront of international fashions scene in the mid 1960s. Since then Zandra has become renowned for her imaginative use of colour, vivid prints, and bright pink hair.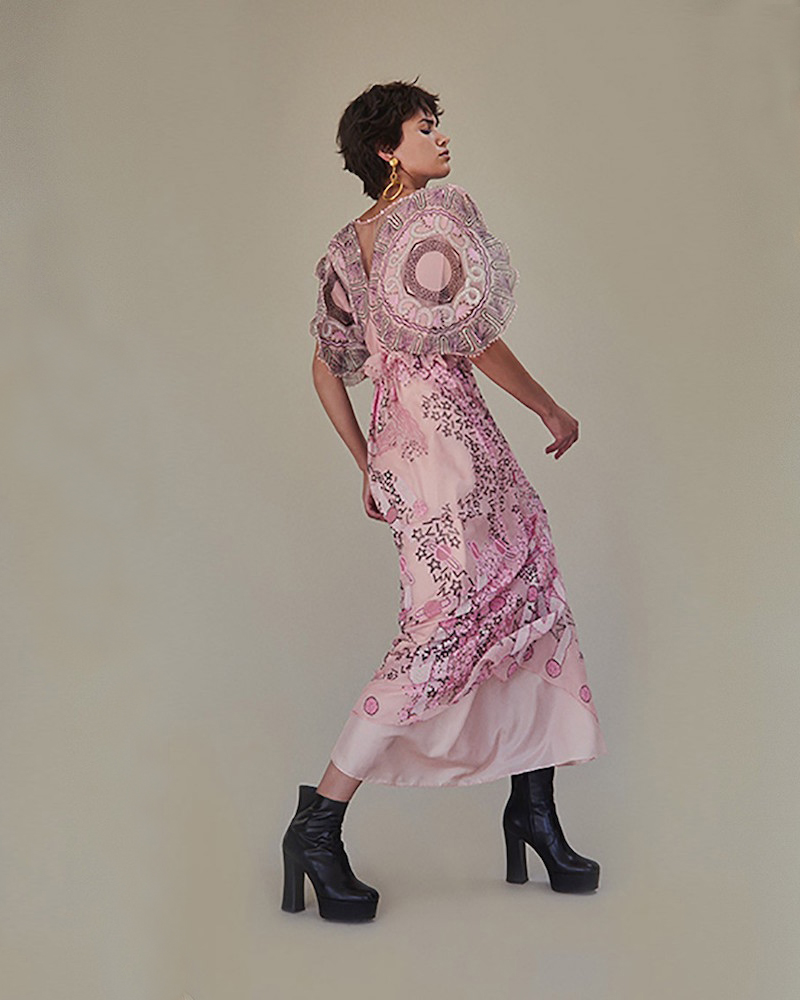 Zandra is also the founder of the Fashion and Textile Museum in London, which opened in May 2003 by HRH Princess Michael of Kent. Mexican architect Ricardo Legorreta designed the museum, which is in stunning pink and orange, and already has a preservation plaque. The museum is dedicated to showing the work of fashion and textile designers from the 1950s onwards.
This new exclusive Archive Collection in collaboration with Matches Fashion brings together a curated capsule of her famous dresses, reproduced, printed and beaded by hand from within her London atelier. The 10 dresses on offer are culled from three heady decades of the designer's career, the '60s, '70s, and '80s, and many take their names from her muses of those times, from Grace Coddington to Princess Diana. In addition to working on this collection, Zandra has been designing for opera "Turandot" for San Diego Opera soon, having fallen in love with the grandeur of the art form.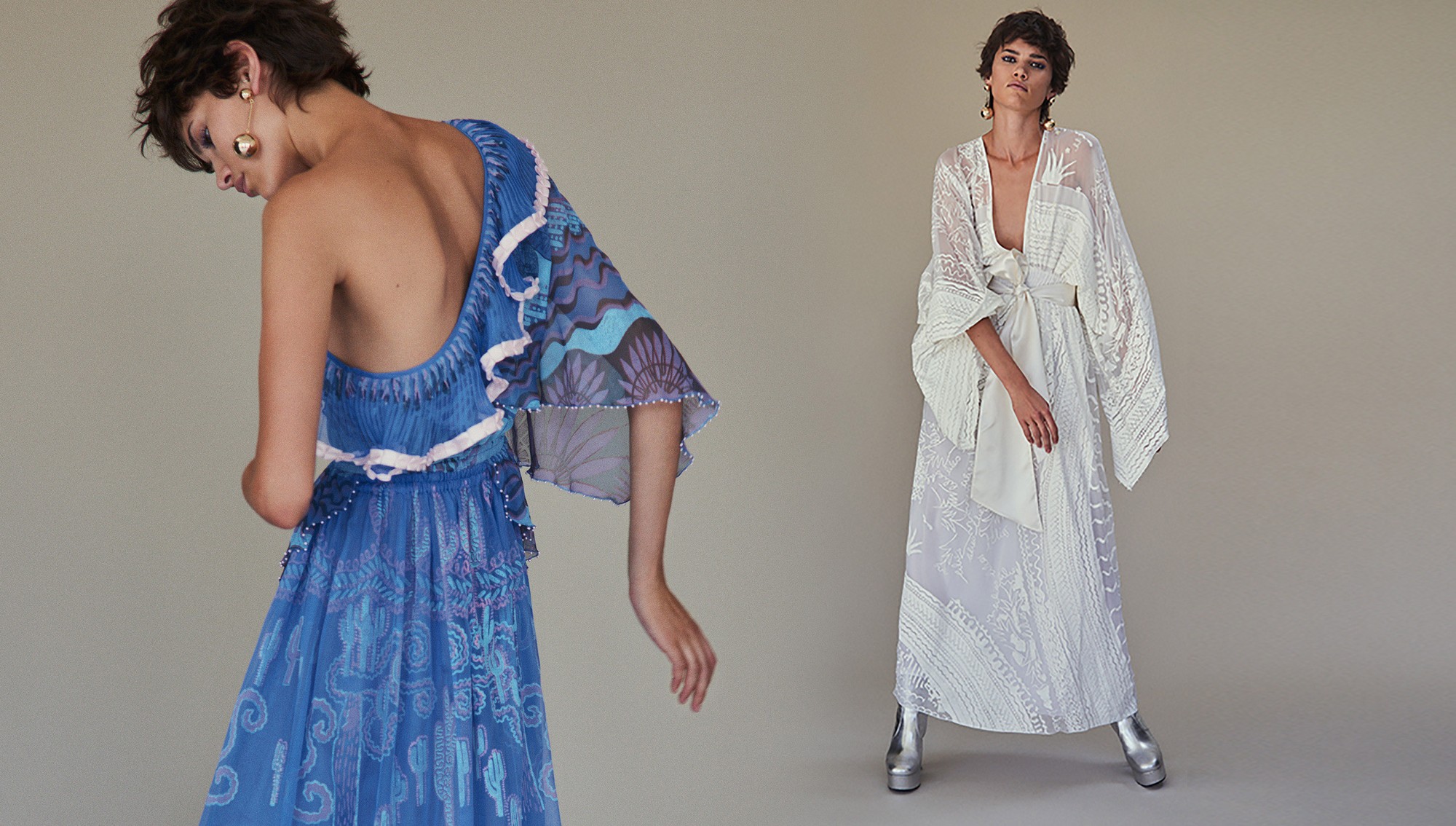 Check Dame Zandra Rhodes collection at:
http://www.matchesfashion.com/womens/designers/zandra-rhodes