The vision becomes reality, as the BMW Vision iNEXT becomes the BMW iX. The BMW iX is the first model based on a new, modular, scalable future toolkit developed by the BMW Group; its focus is a fresh interpretation of design, sustainability, driving pleasure, versatility and luxury.
Conceived from the outset for purely electric mobility, the iX sees BMW redefining the successful Sports Activity Vehicle (SAV) concept. With its completely newly developed, precise and minimalist design, the BMW iX is the first representative of a trailblazing generation of cars poised to redefine the driving experience, the feeling of interior space and the relationship between a vehicle and those on board.
The BMW iX is leading the way for a future generation of cars with which the company is redefining sustainability, driving pleasure and what it means to be premium. This trailblazing character is clearly expressed in the car's design. It provides the basis for a new kind of driving experience in which familiarity, relaxation and self-determination are the dominant themes.
The minimalist use of character lines and generously shaped surfaces conjure a sense of supreme assurance. The crisp lines, clear structure and almost rectangular contours around the wheel arches contribute to an imposing body design. And the reduced design language steers the eye onto precisely constructed details which accentuate the sophisticated character, brand identity and optimised aerodynamics of the BMW iX.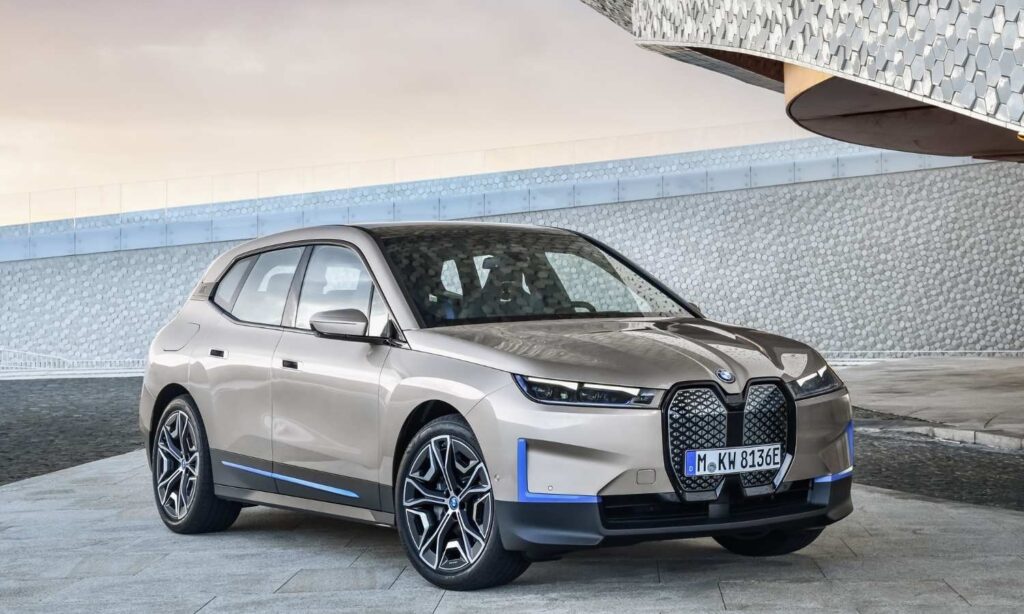 The BMW iX harnesses the latest innovations in the fields of electrification, automated driving and connectivity to deliver a mobility experience which has a greater focus than ever on people. This is why the iX has been developed from the inside out, with a clear emphasis on quality of life and wellbeing for drivers and passengers. The clear and minimalist exterior design showcases a new form of mobility geared squarely to the needs of the vehicle's occupants. Its interior offers those on board innovative options for using the time during a journey – and enjoying relaxation, safety, security, and a new form of luxury in the process.