3 Unforgettable Collections Of Alexander McQueen
Exquisite detailing, reimagined silhouettes and edgy luxury with a meaning: besides creating breathtaking trends in the fashion world, Alexander McQueen never missed the opportunity to make social and political statements with his collections. From the very first collection of the McQueen fashion house to the current days, there are various collections and visions that stand out, even from McQueen's surrealist, captivating world.
After the launch of the brand in 1992, McQueen instantly gained recognition with his fresh, unique style. While some critiques called him the "hooligan of fashion", others were admiring McQueen for not being afraid to be brave. While designing for his own brand, Alexander McQueen was also the chief designer for Givenchy during 1996 and 2001. This experience with his words "was a completely different vision from the Alexander McQueen brand". During the early 00's, the brand has become London's leading fashion brand, and besides the controversial fashion shows and over the top designs, it also was known for the intricate details and ready-to-wear collections. At the moment, the brand is under the control of Sarah Burton. When taking over the McQueen empire, Burton promised to follow Alexander McQueen's legacy of surprising, over the top creations. Here are 3 of our most memorable collections:
SPRING 2014 READY-TO-WEAR

With this collection, Sarah Burton's main vision was to represent African and twentieth-century art all at once, showing cultural diversity from a completely different angle. The pieces of this ready-to-wear collection showcased the designer's idea clearly. While the leather harnesses, the golden cuffs and armlets, the ostrich feather details and the tribal prints were a salute to African culture, the structure of the dresses and the colour combinations remind us of Picasso and Mondrian.
SPRING 2005 HAUTE COUTURE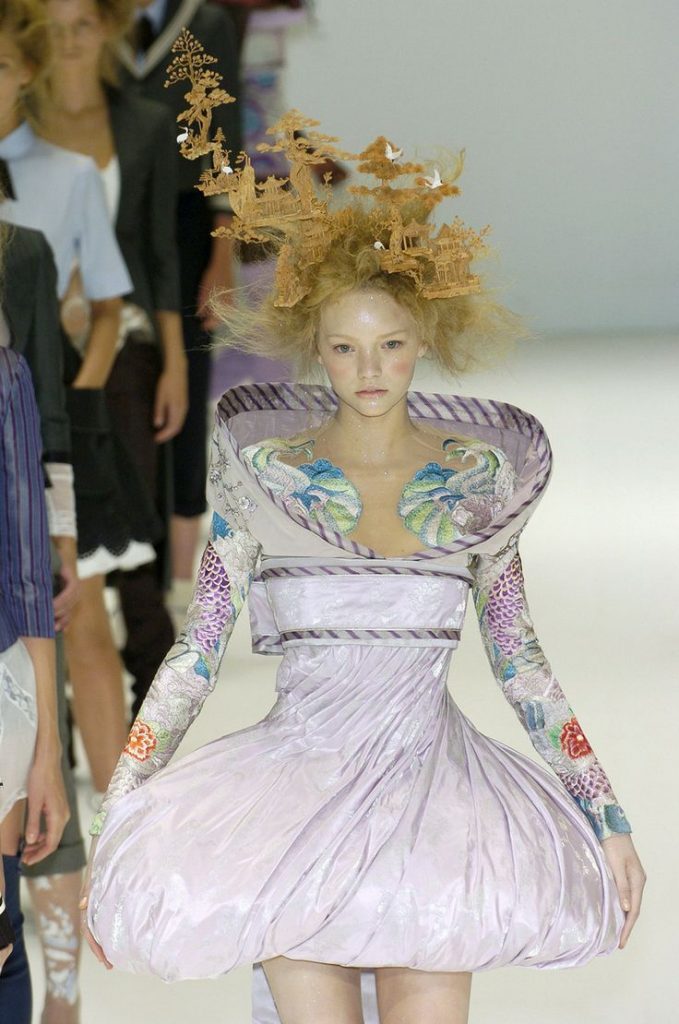 Instead of grotesque or disturbing elements, the fashion brand focused on the classic Edwardian silhouettes and shapes. As the creative directors told Vogue, the aim was creating a classical, feminine collection with a McQueen twist. Of course, it wouldn't be McQueen without something modern. While some of the dresses kept the traditional designs, others had a more conceptual, futuristic silhouette.
SPRING 2012 HAUTE COUTURE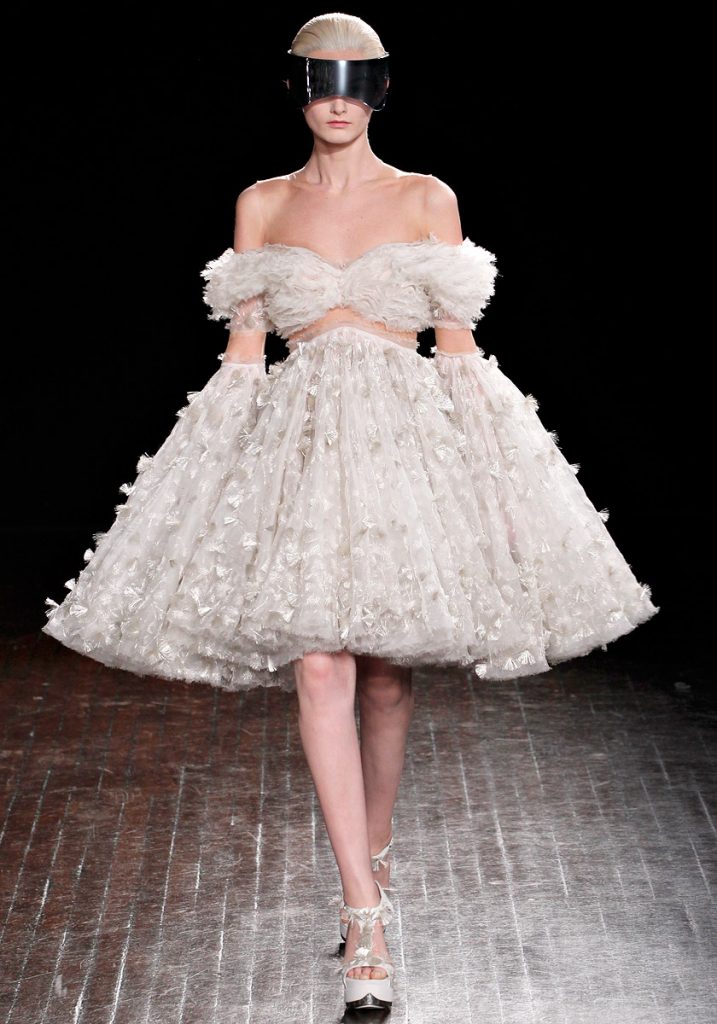 No fashion lover could forget the 2012 collection. Similarly to the 2005 collection, this runway focused on the balance between different materials and textures. The layered and ribbed chiffon gowns, embroidered mesh capes and the huge, puff sleeves were the accents of the collection. Without a doubt, this was one of the fashion brand's most successful runway shows. Besides the shapes and textures, Sarah also decided to play with the colour palette. Instead of focusing on two or three main shades, she represented her vision in a colour range from peach to deep oxblood.